"Matthew Stafford didn't go to the Playoffs, and they had Megatron": 49ers Jimmy Ward isn't worried about the Rams adding Stafford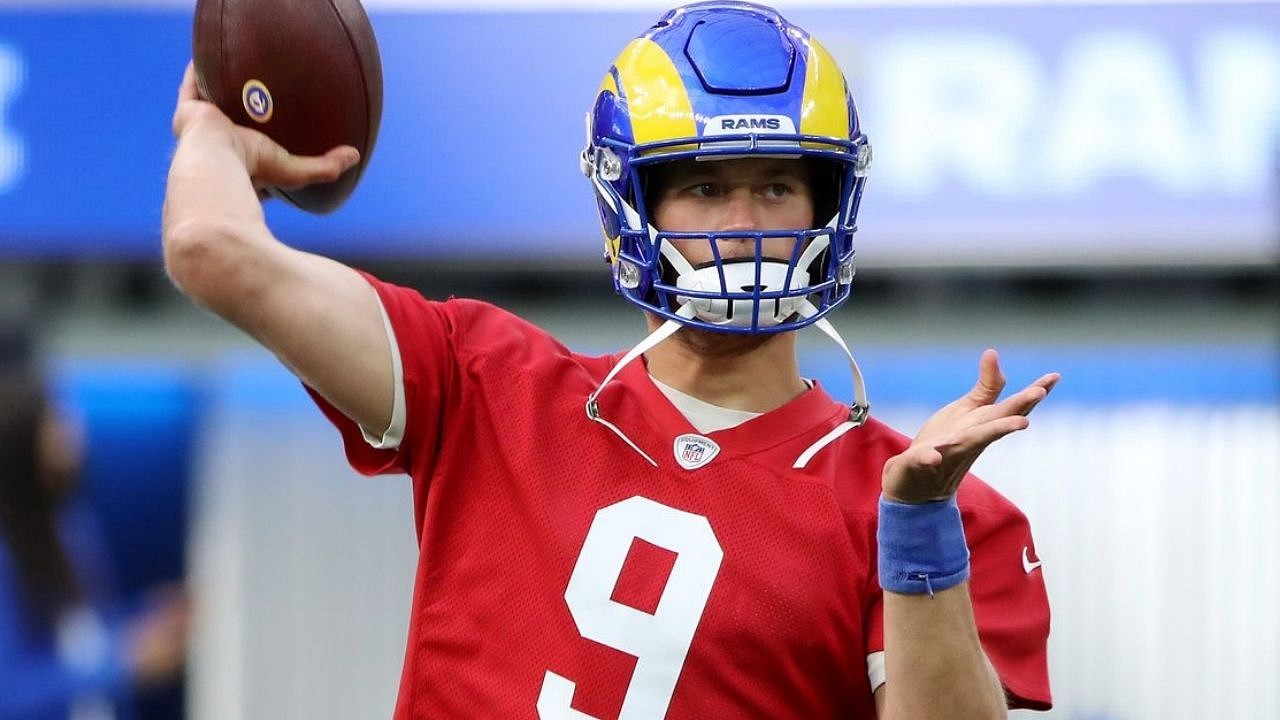 Matthew Stafford has only been a Ram for a few months, but he's already been making a big impression on his team and coaches. But division rivals 49ers aren't buying too much into it.
He may have made only 1 Pro Bowl in his career, but Stafford has consistently played at an elite level. Through 12 seasons Stafford threw for 45,109 yards with 282 touchdowns and 144 interceptions in 12 seasons. The No. 1 pick in 2009 had another great statistical season in 2020, as he threw for 4,000+ yards, 26 scores against only 10 interceptions, but the team still went only 5-11.
Rams trade Jared Goff + future draft picks to Lions for Matthew Stafford

— Los Angeles Rams (@RamsNFL) March 18, 2021
Staffords move to LA looks like a perfect situation for both parties. McVay has always been regarded as an offensive genius, and his 43-21 record along with a Super Bowl appearance is evidence of the same.
And Stafford has been one of the best and most efficient QB's in the league since he was drafted first overall in 2009. So with the two on the same side along with a loaded offense, the LA Rams will be a force in 2021.
But despite the hype, the San Francisco 49ers' Jimmy Ward isn't too worried.
Jimmy Ward doesn't believe Matthew Stafford is an upgrade over Jared Goff.
Ward was asked about Stafford and the Rams.
"I like Stafford, but they still will have the same players that he'll be throwing the ball to," Ward told Grant Cohn of SI.com. "He's the same quarterback who was on the Detroit Lions and they still didn't go to the playoffs, and they had Megatron [Calvin Johnson]."
"What was the problem over there in Detroit? Are you going to blame the city? What was the problem? Was it the money? If they city didn't have enough money to bring players over there, why even have an NFL team? That's a big question mark."
Most yards after catch since 2019 (WRs)

🔥 Robert Woods – 1,089
🔥 Cooper Kupp – 1,081

Wheels up with Matthew Stafford 🚀 pic.twitter.com/DwuxUnJoNq

— PFF Fantasy Football (@PFF_Fantasy) May 22, 2021
"They went and traded Jared Goff, who went to the playoffs several times and went to the Super Bowl. Yeah, he lost. He went to the Super Bowl, though. I've yet to see that with Matt Stafford. And I'm saying, he's still great. I believe he's a top 10 quarterback, maybe top 5. I don't know. We'll see. I'm just going off of what I see. And I see Jared Goff got those boys to the Super Bowl."
Stafford may not have playoff experience. But his resume is more than enough to justify his elite presence on the field. It should be interesting to see who comes out of the NFC West in 2021.
Also Read: "Tom Brady Ain't Got Nothing On Me": Antoine Winfield Jr Calls Out Buccaneers QB After Dropping Dimes To Fans
---
Share this article