Tom Brady's Rumored Girlfriend Veronika Rajek Mounts a Musket Wearing Flashy Gold Bikini in Latest Steamy Post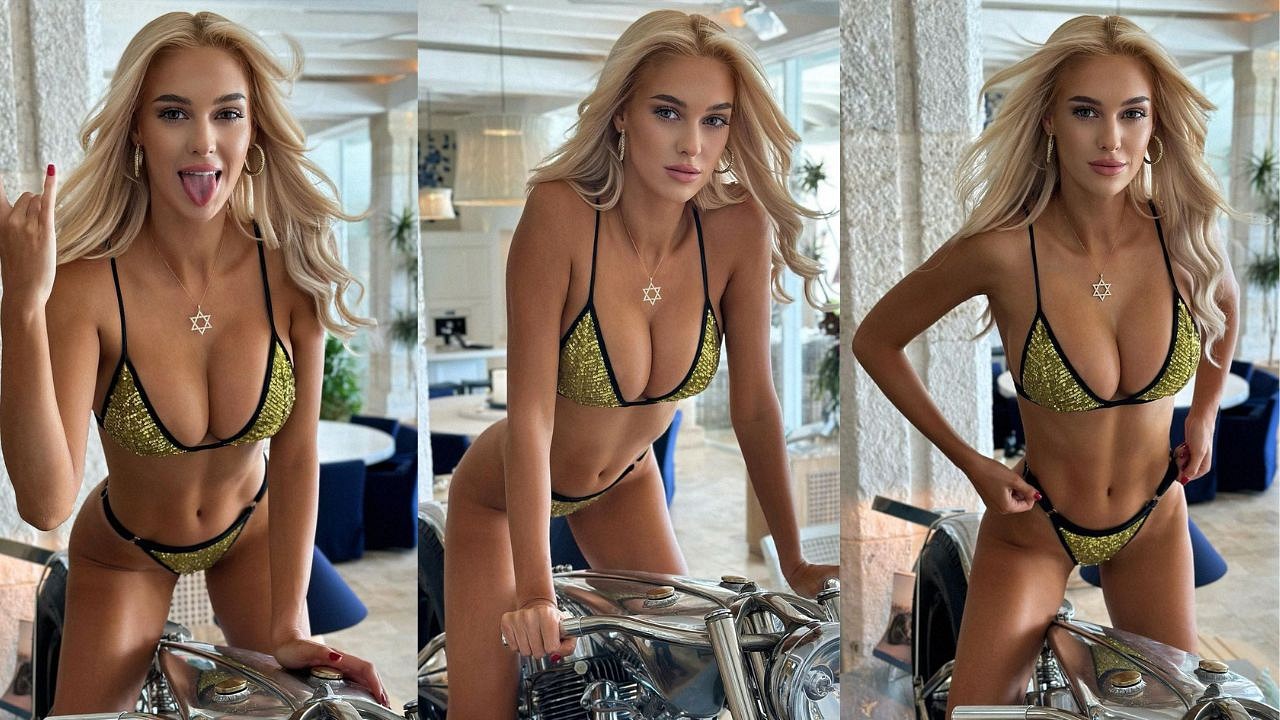 Veronika Rajek is back to her internet-breaking duties. The Slovakian bombshell, who keeps setting the internet ablaze with her enchanting social media posts, has witnessed a massive rise in her social media follower count in the last few months.
One massive reason behind the unprecedented rise is NFL superstar Tom Brady. After Rajek had expressed her love for the former QB through a social media post, fans had started speculating that the two stars might be dating and ever since, Veronika's Instagram account has been hijacked by NFL fans.
 

View this post on Instagram

 
Also read: Bikini-Clad Veronika Rajek's "Sexiest Ever" Avatar is Setting the Internet Ablaze
Veronika Rajek's latest post is as steamy as her fans expected
While it would be fair to say that the Brady-dating hints have reduced from Veronika's side ever since the legendary quarterback retired, her social media accounts have still continued to grow, all thanks to her unbelievably eye-catching posts.
Most recently, Rajek posted a series of pictures while sitting on a stylish motorbike. The renowned model can be seen wearing flashy gold bikini while posing on top of a Musket. "The Art sitting on the Art,#Musket2," Rajek captioned the post.
 

View this post on Instagram

 
While some fans called Rajek out for not being modest as she referred to herself as 'art', many still claimed that Brady is a very lucky man, suggesting that they are still hopeful regarding a Tom-Veronika union.
Bold & beautiful Veronika isn't known for being modest
While Rajek is undoubtedly one of the most beautiful models on Instagram, she sure isn't known for being modest. In the past as well, the Slovakian model had gone viral after claiming that her life is tough because she is very beautiful.
In an interaction with Jam Press back in 2021, Rajek had claimed that her Instagram account has been deleted on several occasions as people think she is too beautiful to be real. "They think I'm an AI robot or a catfish online. I call myself an alien. People don't even believe I exist," she had claimed.
"I have it worse as people make it harder for me because I'm beautiful," she had further stated. Back to 2023, Rajek has now become more popular than ever and after looking at the audience engagement on her posts, it wouldn't be wrong to say that her popularity graph is destined to go upwards in the near future as well.
Also read: Tom Brady's Rumored Girlfriend Veronika Rajek Show Off Her Six-Pack Abs in Latest Steamy Post-Workout Video
---
Share this article