"Andy Isabella runs better than he catches": Skip Bayless Slams Andy Isabella for Missing Catch from Kyler Murray's throw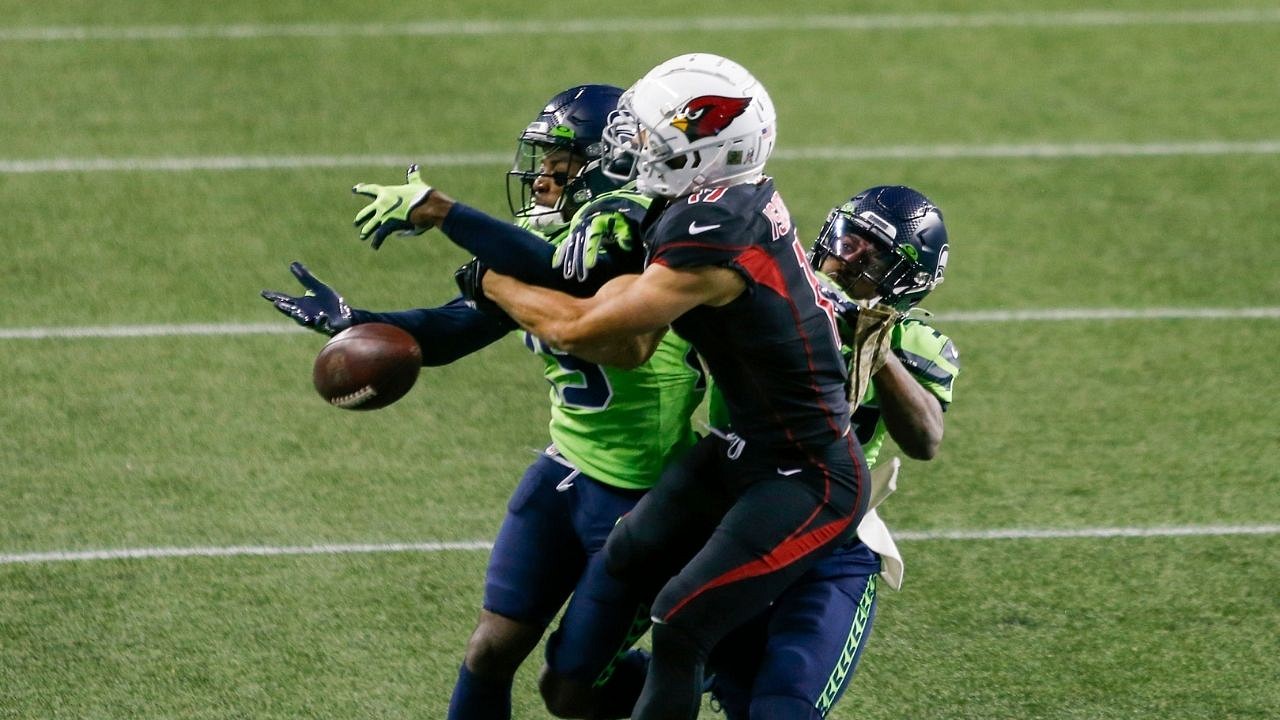 Andy Isabella had a potential game-tying catch on the Cardinals' last drive. However, Isabella missed it and Skip Bayless did not hold back.
Great throw by Kyler on third down, with a rusher in his face. It would've been a tough catch for Isabella, but he should've made it to force OT. Unfortunately, he runs better than he catches.

— Skip Bayless (@RealSkipBayless) November 20, 2020
The catch looked difficult regardless of where it was placed, so is Skip Bayless off his rocker for this hot take? Let's take a closer look.
Also read: "DeAndre Baker and Mecole Hardman are good Buddies", Andy Reid Justifies Questionable DeAndre Baker Signing
Andy Isabella: Bad Attempt or Difficult Catch?
With the Cardinals trying desperately to tie the game, Kyler Murray launched a pass to about the one yard line to Andy Isabella. Isabella missed the catch on 3rd & 10 which set up the Cardinals in a do-or-die situation on 4th down. They failed, of course, and ultimately lost the game.
However, despite what Skip Bayless may have to say, this catch was no easy one. Just look at this picture for evidence:
aNdY IsABelLa iS tErrIbLe! pic.twitter.com/uy3N8wYZN8

— Brandon (@PHXCards11) November 20, 2020
That ball is thrown into double-coverage, with a really tight window to make the catch. Perhaps, a bigger and taller receiver could make that catch over those two defenders, but Isabella stands at 5'9″. Murray should have probably explored other options, before heaving it down to Isabella.
However, the point remains that the catch was difficult regardless, making Skip Bayless' comments seem way off base. Twitter had some reactions to his take too:
so ig the two defenders were a figment of my imagination pic.twitter.com/MfEUDP3Hf4

— Asleep Until Skip Makes Sense (@sebbydb) November 20, 2020
Unfortunately though, Isabella was largely unproductive throughout the game. He had only one catch for six yards, and that's simply unacceptable if the Cardinals are going to win.
Are the Arizona Cardinals Still in the Playoff Race?
The Cardinals now sit at third place in the NFC West with a 6-4, making their road to the playoffs much harder. However, don't count them out just yet.
They still have an MVP caliber quarterback in Kyler Murray and DeAndre Hopkins as a superstar receiver. They can most certainly go on a winning streak from here on out and claim a spot in playoffs. Just look at some of Murray's plays here:
Kyler Murray put Jamal Adams on skatespic.twitter.com/RxzO4O41SM

— NFL Update (@MySportsUpdate) November 20, 2020
Their next few games will be key to deciding which way the Cardinals go. They play winnable games against the Patriots, Giants, Eagles, and even the banged up 49ers, but they still have two matchups with another NFC West Rival in the Los Angeles Rams.
Ultimately, it'll be those two games that dictate the Cardinals postseason chances. If they win, things could be lookin good for the Cardinals.
Also read: NFL Stats: Top 5 Running Leaders Going Into NFL Week 11
---