"Wasn't the biggest fan of the vaccine" Dwayne Haskins Reveals His Concerns With the COVID Vaccine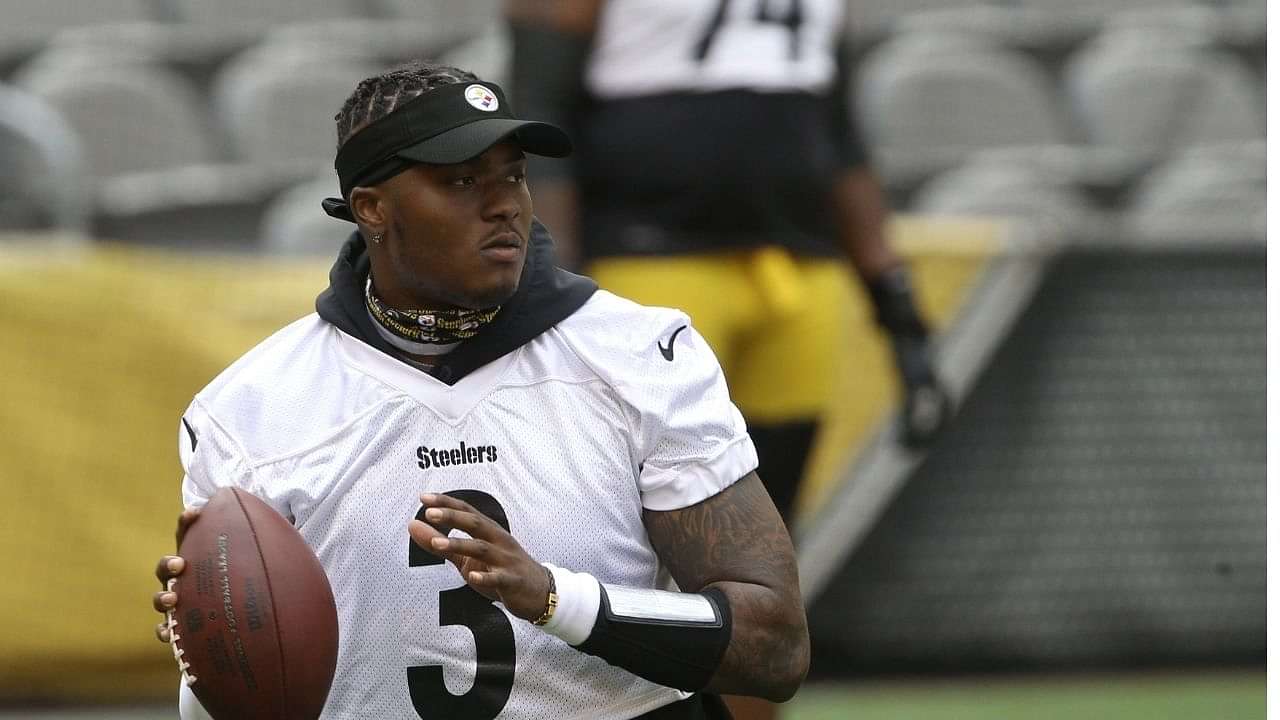 Mike Tomlin and the Pittsburgh Steelers become one of the most vaccinated teams amidst the NFL's new vaccination policy. And Dwayne Haskins had an interesting comment.
 The NFL sent a memo to all 32 teams Wednesday outlining new COVID protocols for 2021 training camps. The protocols, agreed upon by the NFL and the NFL Players Association, give vaccinated players the freedom to return to a more normal work environment while unvaccinated players will continue to be subject to stringent testing and fines if they violate protocols.
Loading embed tweet https://twitter.com/TomPelissero/status/1400913940285067265?ref_src=twsrc%5Etfw
So, as of right now, it is not mandatory for players to be vaccinated, and they will not face any sort of punishment for not taking the vaccine. An unvaccinated player can interact freely with everyone whereas an unvaccinated staff member cannot.
Loading embed tweet https://twitter.com/TomPelissero/status/1400903277638602753?ref_src=twsrc%5Etfw
Mike Tomlin and Dwayne Haskins commented on the vaccination process
Tomlin said Tuesday the Steelers were "tops in the league" in vaccination rate when compared to the other 31 teams.
"I am really comfortable," Tomlin said. "I like the overall trajectory of our participation in the vaccination process. Participation has been awesome. From what I understand, we're doing really well relative to the rest of our peers. We'll just continue to work in that area, and hopefully, it's a winning edge for us as we proceed."
New Steelers QB Dwayne Haskins said he was hesitant to get the vaccine first, but still got vaccinated because he didn't want to be restricted in his interactions with his new coaches and teammates.
"The rules are the rules," Haskins said Thursday morning on the final day of Steelers minicamp at Heinz Field. "The NFL is a business. I wasn't the biggest fan of the vaccine at first, but of course, I've gotten it because I wanted to be around teammates, be in meetings without necessarily social distancing. The biggest thing is doing what's best for each other, what's best for the team."
Loading embed tweet https://twitter.com/BrianBatko/status/1405521706505183236?ref_src=twsrc%5Etfw
The Steelers will definitely have an advantage come training camp.
Also Read: How Many NFL Players Have Been Vaccinated? 4 Teams Lag Behind While NFL Vaccination Rates Steadily Increase
---