When is NFL Week 1 : Tom Brady vs. Dak Prescott Highlights Week 1 NFL Games, List Of Week 1 NFL 2021 Games Schedule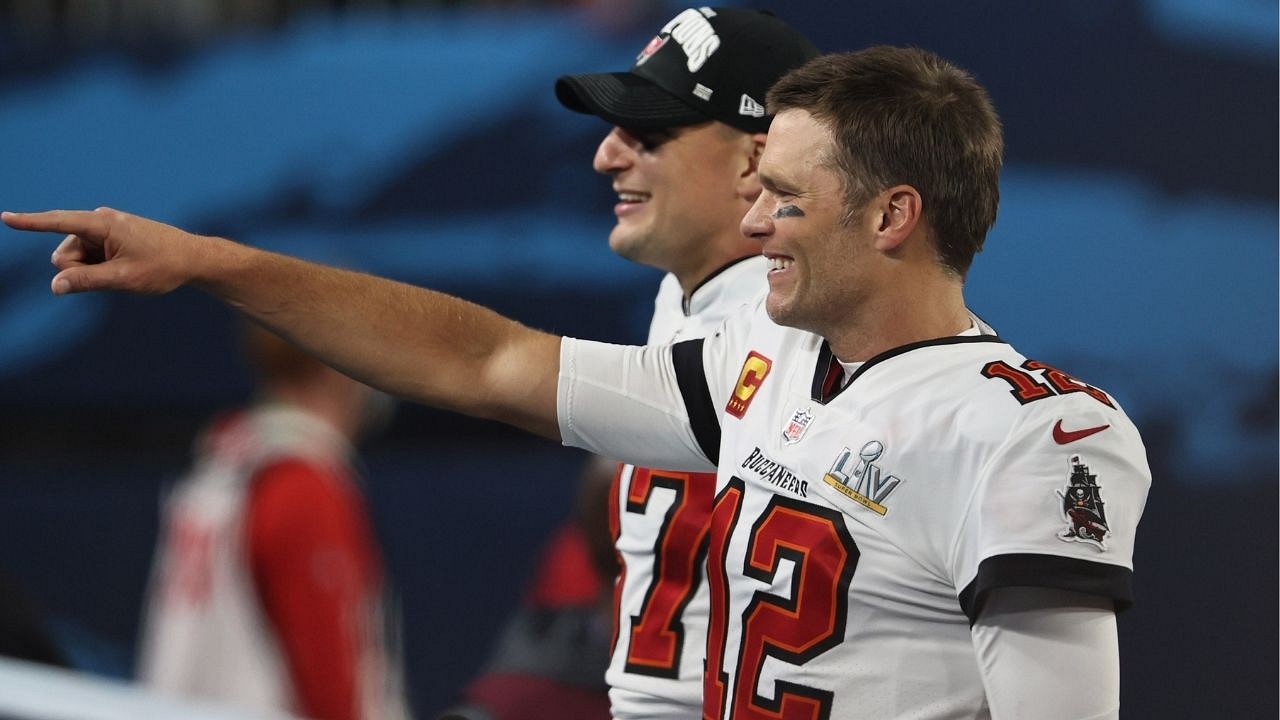 NFL Week 1 Schedule: The NFL has officially released its schedule for week 1. There are a lot of marquee matchups as Tom Brady vs. Dak Prescott headlines the list.
The 2021-22 NFL season is going to be a little longer than we're used to as this is the first year the NFL will be running a 17 game schedule. The excitement of the first week is on everyone's mind, and there are some great matchups in there.
The season opener will feature the defending Super Bowl champions, the Tampa Bay Buccaneers, taking on America's team in the Dallas Cowboys. Dak Prescott is set to return, and it'll be a great matchup. Both teams feature high octane offenses, and both are sure to be playoff contenders.
🚨 KICKOFF GAME SET 🚨

We'll open the season at home against the Cowboys on Thursday, Sept. 9. #GoBucs

— Tampa Bay Buccaneers (@Buccaneers) May 12, 2021
Also Read: "Tom Brady can play until he's 50" Bucs Gm Jason Licht Reacts to Tom Brady Contract Extension on the Rich Eisen Show
NFL Week 1 Schedule
1. Dallas Cowboys at Tampa Bay Buccaneers – Thursday Night Football
As is customary, the defending Super Bowl champions get to open the season at home. The Buccaneers will raise the Super Bowl 55 banner in Raymond James Stadium, and the ring ceremony is sure to be a delight to the whole team as Brady and the gang gear up for a title defense.
On the other hand, Dak Prescott will finally be back in action after suffering a gruesome leg injury last year. He signed a massive contract over the offseason, and so he'll be ready to go as well. Dallas will look to erase the painful memories of last season as they hope to upset Tampa Bay here and spoil their ring ceremony.
Also Read: "We have to build on for after Kirk Cousins": Justin Jefferson wasn't surprised by the Justin Fields-Vikings rumours.
2. Early Sunday NFL Week 1 Schedule
Jacksonville Jaguars at Houston Texans
Pittsburgh Steelers at Buffalo Bills
New York Jets at Carolina Panthers
Arizona Cardinals at Tennessee Titans
Los Angeles Chargers at Washington Football Team
Minnesota Vikings at Cincinnati Bengals
San Francisco 49ers at Detroit Lions
Philadelphia Eagles at Atlanta Falcons
Seattle Seahawks at Indianapolis Colts
The most exciting matchup here is probably the Steelers and Bills matchup. The Steelers were looking like legitimate championship contenders after starting 11-0, but a late unravelling tore their season apart.
The Bills meanwhile were one game away from making the Super Bowl, and they field the second best roster in the AFC. Josh Allen might be a dark-horse MVP candidate, and his first game could help get started on that path.
3. Late Sunday NFL Week 1 Schedule
Denver Broncos at New York Giants
Green Bay Packers at New Orleans Saints
Cleveland Browns at Kansas City Chiefs
Miami Dolphins at New England Patriots
No game stands out more than the rematch of the AFC Divisional game from last year. The Kansas City Chiefs are all-in in their efforts to make it back to the Super Bowl, and they'll look to take down one of their biggest competitors.
That's right. The Browns are legitimate contenders. After boosting their already stellar defense from a year ago, the Browns have one of the most complete rosters on both sides of the ball, and so this becomes a sort of "prove-it" game for them.
If last year's matchup showed us anything, it's that these two teams can give us an exciting matchup any day of the week.
Also Read: "We're definitely excited about the future" Justin Fields says that he is excited to work with HC Matt Nagy
4. Chicago Bears at Los Angeles Rams – Sunday Night Football
This game loses a lot of appeal considering the fact that we probably won't be seeing Justin Fields play, but it's still a somewhat exciting matchup.
We get our first look at the Rams offense led by Matthew Stafford, and the Bears have a history of beating up on Stafford. One the other side, the Bears are also featuring some new playmakers as Tarik Cohen returns along with the additions of Marquise Goodwin and Damiere Byrd make for a fast offense.
It'll also be the first time we get to see fans at the still very-new So-Fi stadium in Los Angeles. The atmosphere is set to be electric.
5. Baltimore Ravens at Las Vegas Raiders – Monday Night Football
An intraconference matchup that could be a playoff game provides plenty of excitement for the first MNF game of the year. Lamar Jackson and Derek Carr are two very exciting players to watch, and this game could be very fun.
Additionally, the Raiders also finally get to debut their new stadium to their fanbase which is sure to add on to the intensity of the scene. They also apparently have a great nightclub if you haven't heard.
The Raiders' stadium in Las Vegas was pretty sweet last year and now it's going to be even more wild this coming season as the team is planning on putting a gigantic nightclub behind on of the end zones pic.twitter.com/p9DA6tXtPe

— My Mixtapez (@mymixtapez) May 12, 2021
Also Read: "Colin Kaepernick Couldn't Get An Opportunity To Even Try Out As A DB": Shannon Sharpe Livid Over Tim Tebow Signing, Believes Kaepernick Deserved It First
---
Share this article