49ers 'Hater' Tom Brady To Play For San Francisco In 2023? Kyle Shanahan's 'Blunder Admission' Sparks Fresh Rumors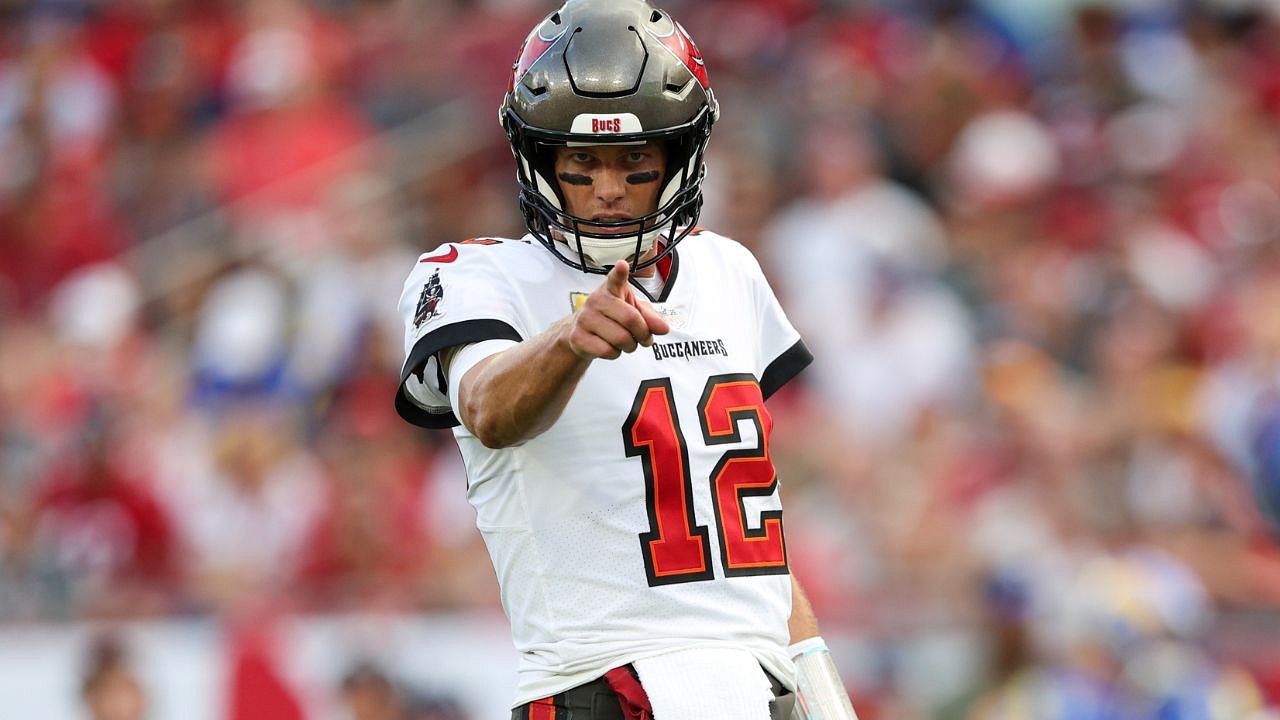 Tom Brady is one of the finest quarterbacks to ever play the game. In a career spanning more than two decades, till now, Tom has won as many as 7 Super Bowl titles which are more than any single franchise.
The man is a class act and is more passionate about winning football games than anything else in his life. In fact, there have been rumors that Tom chose football when he had the choice to either give time to his wife and family or stay active in the NFL.
His dedication is unmatched, his discipline is exemplary and the way he has scripted a couple of astonishing wins this season, it wouldn't be wrong to say that he is looking fit and ready to play next year as well.
However, the question still remains, will Tom Brady play for the Buccaneers next season or opt for some other franchise after entering the free agency market?
A definite answer to this puzzle is difficult to decipher, however, one can say for sure that there are several teams in the competition who would love to rope Brady in.
Also Read: Tom Brady Explains How He Stole Plays From Peyton Manning Which Led To Rob Gronkowski Becoming One Of The Most Dominant Players In NFL
Kyle Shanahan Might Look To Rectify The Mistake He Committed By Not Signing Tom Brady
One such franchise is San Francisco 49ers, the same franchise which is absolutely hated by Tom. Not long ago, Tom had explained why he despises the 49ers.
Tom grew up in Bay Area and idolized 49ers stars like Joe Montana. He wanted to play for his home team, however, during the 2000 draft, the 49ers showed zero interest in acquiring Brady.
In fact, back in 2020, after Tom left the Patriots, the 49ers had another chance to get Brady but yet again, the management decided not to go with him and the result is in front of the world.
As per Tampa Bay Times, 49ers coach Kyle Shanahan, who took the decision not to go after Tom when he had the chance to, accepted his mistake and claimed, "the dude looks the exact same he did that year (in 2020). He does when he comes off injuries, and I think he's playing as good now and throwing the ball as well now as I've seen anybody ever do it."
Shanahan's praise for Tom didn't stop here. "He's kind of flawless in his technique, how he gets everyone the ball, and he's done that his whole career. But his throwing mechanics, they only get better each year. So, I feel like his arm's stronger now than it was 10 years ago," he further added.
Looking at all this, it won't be wrong to say that the 49ers have realized their mistake and might try their hardest to get Tom next year. Although Tom hates the 49ers, he might contemplate finishing his career from where his passion for the sport sprouted.
Also Read: Arrest Warrant Issued Against Antonio Brown After Latest Domestic Violence Allegations
---
Share this article