Will Michael Thomas Play Week 7 vs. Panthers? Sean Payton Says New Orleans Saints WR's Discipline is Over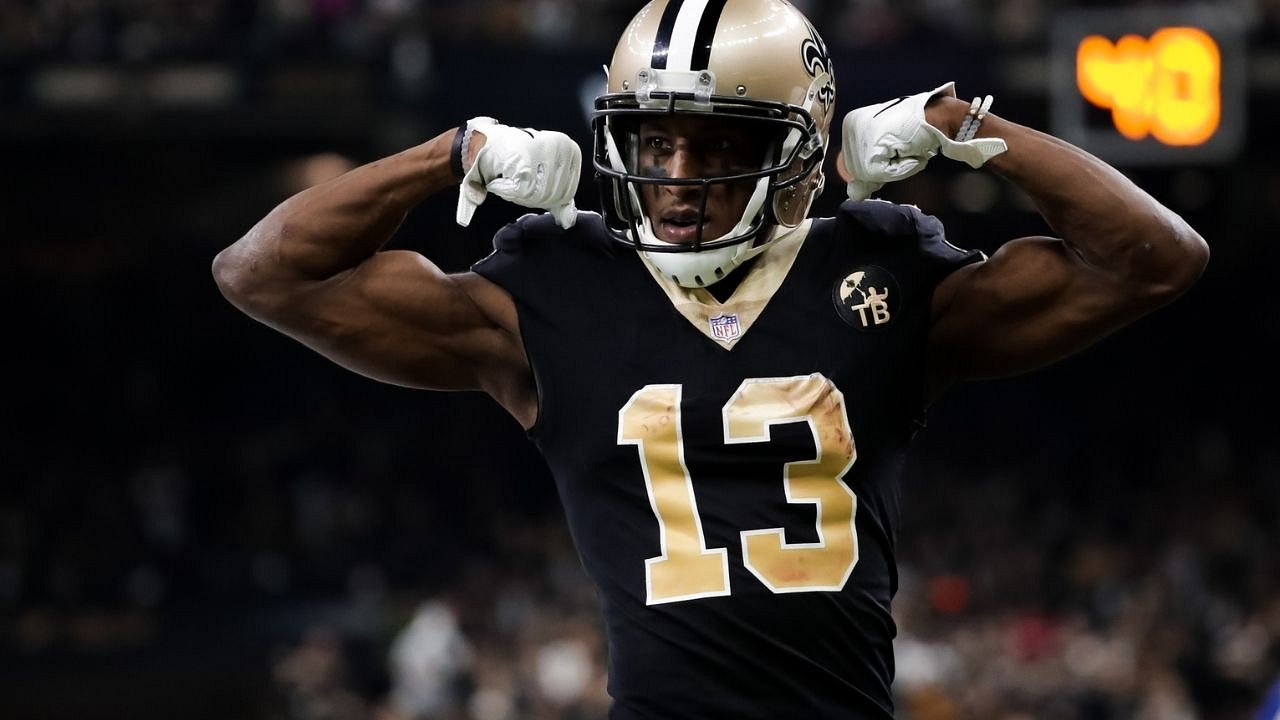 According to Sean Payton, Michael Thomas has finished his suspension. He will be eligible to play week 7 if his ankle is healthy.
Sean Payton said WR Michael Thomas' discipline is over but didn't want to get into any specifics or how Thomas responded, etc. … As for Thomas' ankle injury, Payton said he's feeling better but didn't want to get into any predictions about whether he'll play Sunday.

— Mike Triplett (@MikeTriplett) October 21, 2020
Also read: NFL Playoff Race: Worst Team to Make NFL Playoffs
Where Has Michael Thomas Been All Season?
The 3 time pro-bowler has only made a single appearance this year. In the season opening win against the Buccaneers, Thomas hauled in just 3 catches for 17 yards before suffering a high ankle sprain.
He missed the next 3 games but it looked like a week 5 return was likely. Then came the altercation. On October 11, Thomas got into a fight with teammate Chauncey Gardner Johnson in practice.
Reportedly, Thomas punched the 2nd year DB and was obviously disciplined for his actions. The team suspended him for their week 5 game against the Chargers where they narrowly won in overtime.
New Orleans had a bye in week 6 and currently sit at 3-2 on the year. This is how Thomas's season has gone so far. An absolute nightmare for the Saints, fantasy owners, and himself.
However, it looks like his season can get back on track with a week 7 return against division rivals Panthers. According to ESPN's Mike Triplett, Thomas has served his punishment and can return as long as his ankle is fit.
Head coach Sean Payton was not interested in speaking about the disciplinary measures taken though. When asked how Thomas responded to his suspension, Payton said "Not interested in talking about how he responded."
"We're getting ready for Carolina this week, we had a good bye week, and here we are."
Also read: "Everyone Needs To Shut Up And Play": New York Jets Head Coach Adam Gase Clears the Air After Apparent Dispute with DC Gregg Williams
Will His Ankle Be Ready in Time?
Payton was also uninterested in sharing details about Thomas' ankle. "We'll see. I think he's feeling better. [But] we really don't get into injuries or projections," Payton said in a videoconference with reporters.
That being said, there's a good chance Payton is simply withholding information just to gain a competitive advantage. If Thomas was nearing a return in week 5, he should be ready by now especially considering that they're coming off a bye week.
Moreover, Thomas himself claimed that he would play against the Panthers when he made an appearance in ESPN First Take's interview with Cam Jordan.
---