"Tom Brady Is Really Great At Chugging Beer": Julian Edelman Was Stunned By NFL GOAT's Secret Skill As Brian Hoyer Recalls Patriots QB Saying 'You really thought you were going to beat me on this?'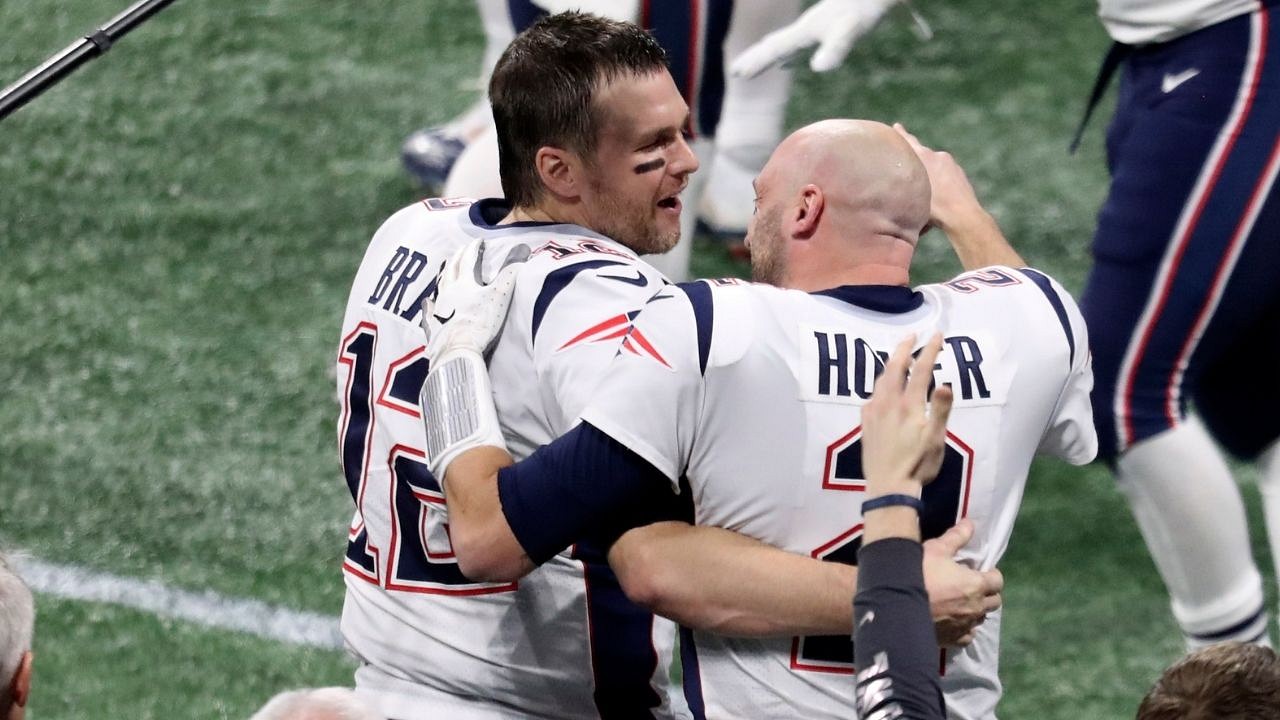 Tom Brady has cemented his legacy as the Greatest Player of all time and his 7 Super Bowl rings are a testament to the same. But even the Goat has some interesting and fun stories, incidents, and anecdotes that have taken place over his illustrious 21 years in the league.
Tom Brady just turned 44 and will be entering his 22nd season with the Bucs next month. And a lot of that has to do with how well he treats his body. He doesn't eat dairy, tomatoes, pepper, mushrooms or most fruits—"I have no desire to do that," Brady once said of eating a strawberry and he rarely drinks alcohol. But, on those occasions, he does enjoy an adult beverage he can really put them back.
There might be something to the TB12 method after all https://t.co/BETly1N07q

— DevsFan72 (@DevsFan72) July 16, 2021
Brian Hoyer recapped Tom Brady Chugging Beer At An Incredible Rate
Tom Brady's long time back-up Brian Hoyer shared an interesting story about a night out with Tom Brady and the Patriots"
 "We played up at Buffalo and we couldn't fly back into Boston because the weather was so bad, so we had to stay the night in Rochester. We drove there, and we all decided we'd go out to dinner together. Tom being who he was, he usually couldn't come to a team event like that. We might be at Capital Grille and he is sneaking in the back door and then people realize he's there and he has to leave.

But this was impromptu at Dinosaur Bar-B-Que in Rochester. The whole team is there. And it turns into a beer-chugging contest. You have linemen, Julian Edelman, they all think they are going to win. Then someone says, 'I heard Tom is really great at chugging a beer.' We don't usually get to experience him like this, but we finally coax him into doing it. He does it, and let me tell you, you couldn't have poured out the beer faster into a glass. It was unbelievable. And he slams the mug on the table and puts both fists in the air.

He walks away with a look on his face that said, 'You really thought you were going to beat me on this?' The place went nuts."
Tom Brady chugging a beer is incredible 🍺 (via @mackdemp26) pic.twitter.com/CbKlt1Wm4N

— NFL on ESPN (@ESPNNFL) June 7, 2019

Tom Brady's beer-chugging skills are legendary and have been lauded by many former Patriots in the past. We did see a drunk Brady in the Bucs Super Bowl Parade earlier this year. So hopefully we'll get to see Brady a lot more of his insane chugging skills soon.
Also Read: "Lionel Messi I Can Photoshop Laser Eyes For You!": Tom Brady Reacts to PSG Paying Leo Messi's Wages Partly in Cryptocurrency
---