Xfl Goes Adult Mode as Cameras Accidentally Stumble Upon A.J McCarron's Naked Teammate During a Trip to the Battlehawks Locker Room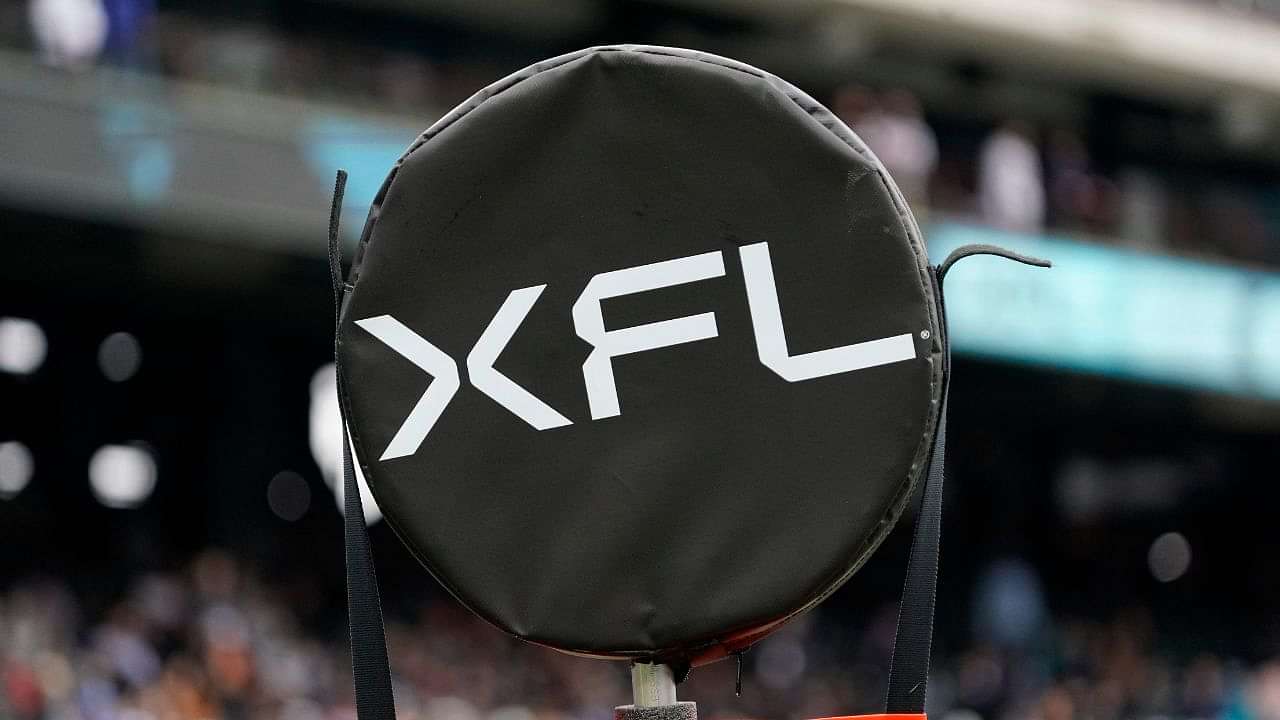 The XFL is taking its broadcasting strategies to a whole another level. The jump from a PG-13 to an A-rated broadcast in the span of a second is shockingly innovative. Though neither the XFL nor ESPN would have pre-planned this unfortunate event, it could have been much worse. Fortunately, a towel might have just helped the XFL and ESPN from some serious embarrassment.
The XFL has been constantly trying to up its viewer count through its "revolutionary" broadcasting techniques. These include broadcasting QBs and offensive coordinators calling plays, and access to pretty much every aspect of the game day. One such "inside access" is what nearly caused an embarrassing moment for the league on Sunday.
Loading embed tweet https://twitter.com/bubbaprog/status/1635051718864953345?ref_src=twsrc%5Etfw
Camera following Battlehawks QB ends up with a naked man in the locker room
Football locker rooms are a dangerous place to tread in, especially right after a game. Not just because of the high emotions and possible temper tantrums, but also because a lot of players use that time and space to be free of almost anything, including their clothes. This aspect was on full display as an ESPN camera following Battlehawks QB A.J. McCarron accidentally stumbled upon a naked teammate.
Fortunately for everyone involved, a strategically placed towel saved a lot of embarrassing moments. However, the naked teammate's thighs, pelvic bones, and back end were on full display for a short span of time. Though the league will not be cashing in on this as a "unique feature" of their league, one can only wonder if more accidents like these are bound to happen in the future.
Also Read: XFL Attendance week 4: Massive Crowd Turning Up For BattleHawks vs Renegades Will Definitely Please Dwayne Johnson
XFL hits record attendance levels as the league becomes more famous
Even with this incident, the XFL's reputation is only growing stronger by the week. Last Sunday's encounter between the Arlington Renegades and the St. Louis Battlehawks drew a massive 38,000-strong crowd to The Dome, breaking existing XFL records. This is a huge milestone for the XFL and a firm reassurance that their renewed league is here to stay.
What's more, the league is on its way to establishing itself as the premier spring league in the country. While the XFL may not be able to rival or even replace the NFL anytime soon, it surely is becoming a great source of football action in the NFL off-season. Will we see more teams compete in the league next season?
Also Read: Muhammad Ali Fanboy Russell Wilson Shares Late Boxer's Eye-Opening Message About World Peace
---