Ninja Battle: TSM ZexRow Unbanned By Ninja as he marks a return to Ninja Battles.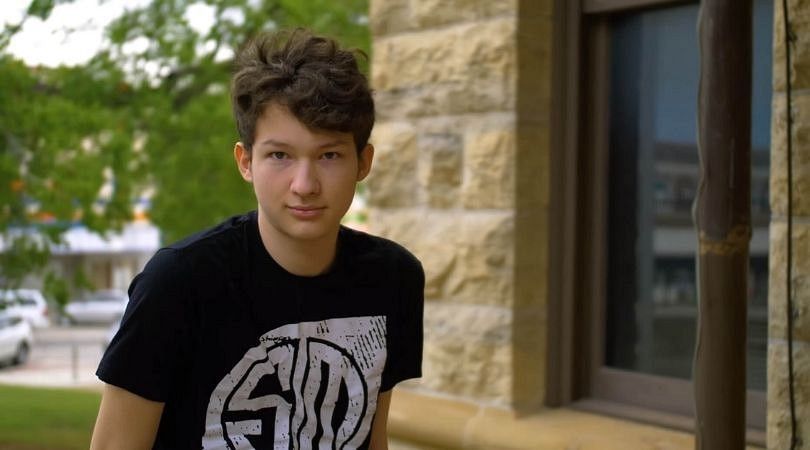 Team SoloMid Fortnite player ZexRow can breath a sigh of relief as Ninja unbans him from Ninja Battles.
Earlier this year Ninja switched to Mixer and announced that he was producing a new Fortnite tournament. It was called as Ninja Battles and  attracted many streamers and Fortnite players. Some big names include NickEh30, Bugha, Ewok, NateHill, Reverse2K.
The reason TSM ZexRow was banned –
Ninja banned ZexRow from future tournaments way back in the first week of Ninja Battles. After winning the inaugural Ninja Battles week, ZexRow went on a long curse-laden monologue. In a live interview ZexRow attacked his rivals and critics. Fans and fellow pros were quick to label Zexrow as unprofessional and distasteful. Ninja immediately took action and, in a tweet, said that it would be ZexRow's "first and last Ninja battles placement."
The Aftermath of the incident –
ZexRow immediately apologized to TSM, Ninja, the organizers and to the audience, in a tweet. Later many people called for TSM to drop ZexRow and he even offered to quit. Fellow Fortnite pros didn't approve. At the same time didn't feel it's as bad as cheating in a tournament. ZexRow's mistake resulted in his stock significantly dropping in the eyes of the community.
Ninja unbans TSM ZexRow –
Ninja announced yesterday that he would lift the ban from ZexRow beginning in week four of Ninja Battles. In atweet he said, "I am letting TSM ZexRow back in to #NinjaBattles this week, and for the remainder of the weeks. everybody deserves second chances; people make mistakes and I am excited to watch the tournament today!" It's undoubtedly a massive win for ZexRow after enduring immense criticism.
He has reunited with trio teammates MackWood and Calc. Fans can watch the next weeks of Ninja Battles on Twitch and see their favorite pros in action.
I am letting @TSM_ZexRow back in to #NinjaBattles this week, and for the remainder of the weeks. everybody deserves second chances, people make mistakes and I am excited to watch the tournament today! Good luck to everyone participating 😈

— Ninja (@Ninja) September 21, 2020+
---