Ohhhh Robin Van Persie – Time to come back home ?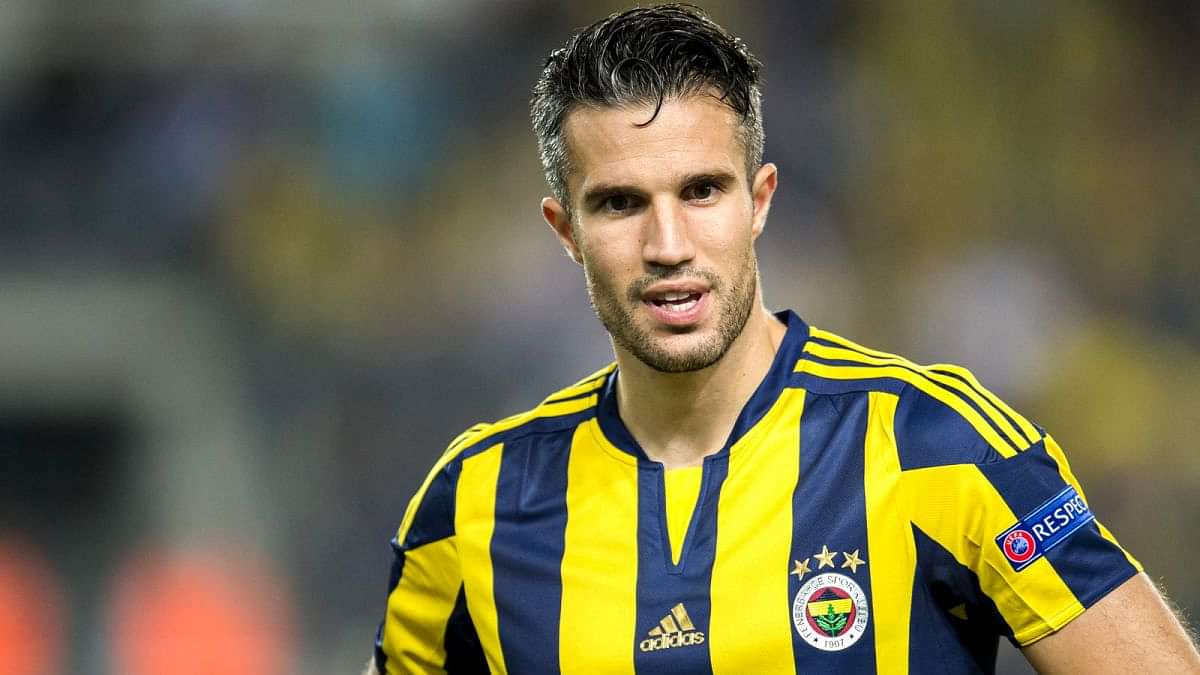 He burst on to the screen as flying winger from Holland with a tempestuous temper to boot. His career has been filled with sensational goals, technical class and many magical moments. He is one of the lucky few who has got the chance to play for both Arsene Wenger and Sir Alex Ferguson. He is Robin Van Persie.
Arsene to the Rescuse !
No one was quite sure about how he would turn out. He was floundering in the reserve team of Feyenoord when Wenger signed Robin Van Persie for around 2 million pounds. His left foot was as sharp as his tongue which had led to several instances of aggressive and reckless behavior on his part under previous managers. But not Wenger.
Eight years later, Van Persie was the best striker on the planet and wanted to leave Arsenal. His move to Manchester United was will go down as one of the most high profile transfers in the history of the Premier League. History will tell you that Van Persie justified the 25 million that was paid for his services as he led United to a 20th League title. A couple of injury hit seasons later he departed United for Fenerbache.
It was a move that surprised many, including Arsene Wenger. Wenger called him "One of the best he has ever worked with" and Van Persie later replied by calling Wenger "Someone who I will always respect and be grateful for". It would not be wrong to suggest that a return to Arsenal would be out of order.
The Move to Old Trafford !
The biggest sticking point is the manner in which Van Persie left Arsenal. His previously demi-god status with the fans had evaporated the moment he put on a Man United shirt. What we Arsenal fans should realize is that RVP made the right move in leaving Arsenal. Yes, I said that.
Van Persie was at the time 29 years old. It was probably his last chance to earn a big money contract. He must have thought, 'Can I win the league with this Arsenal team'. The honest answer was no. Walcott, Gervinhio, Arteta, Song, Ramsey and Rosicky are all good players. Very good players. But they are not going to win you a league. Nor are they going to ensure deep progress into the Champions League.
So like any player in his position he made a very logical choice for both himself as well as his family and decided to leave Arsenal. Manchester United came in and then he shifted his career to Old Trafford. While his first year was sensational, his next two years left a lot to be desired and then moved on to Turkey.
Robin Van Persie still has it !
A few minutes of YouTube and you will quickly realize that Van Persie still has plenty to give to a Premier league side. He never had blistering space so that will not be a loss. His touch and quality of movement remains. He can still hit a mean shot and deliver great set pieces. And he would not cost you more than a few million. For me it is a no brainer.
Arsenal seems like the perfect fit too. Welbeck and Cech aside, no one has the experience of winning the Premier League at the Emirates. Van Perise could help in that aspect and the fact that he was the Captain in his last season would help.
A Sensational Return ?
In 2012 he did not have the necessary quality of players required to win the league. But this is a very different Arsenal team to the one Van Persie left a few summers ago. Cech, Koscielny, Xhaka, Cazorla, Ozil, Sanchez and possibly Mahrez have that required quality. Van Persie would be an exceptional addition to what is already shaping up to be a great squad.
Arsene Wenger still holds Van Persie in high regards. Arsenal are looking for another striker. Van Persie fits the bill. It may not even happen but if it did, it might actually give Arsenal the trophy they are craving for.
Nice way to end a glorious career eh Robin Van Persie ?
---