Pierre Gasly denies mocking Fernando Alonso after Bahrain Grand Prix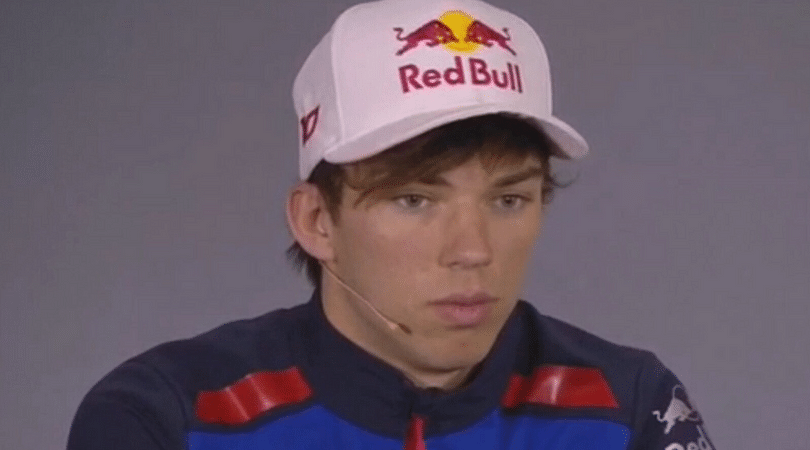 Pierre Gasly has been in the headlines after that 4th place finish at the Bahrain Grand Prix but more so because of the radio statement he made right after the end of the Bahrain GP.
The ecstatic Gasly thanked his team for an unbelievable job with the car and uttered the phrase "Now we can fight", which was apparently a dig at McLaren's Alonso who had used the same phrase after finishing 5th at the Australian Grand Prix.
Gasly though has dismissed those rumours, saying the comment was directed to his Honda team and no one else.
"It was just a little joke – that is it," said Gasly.
"I just I think we need to give credit back to Honda.
"In the end, they had a really tough three years with McLaren and to finish fourth in our second race with them was just amazing.
"It was a way to give back to them credit because they are working really hard. They need credit for the hard work they are doing." he added.
He then confirmed that he had been receiving a lot of slack from Spanish fans on social media and that his message had no relation to Alonso at all.
"I have huge respect for Fernando," Gasly said.
"Fernando is one of the best drivers in all time in F1, one of my idols.
"It was nothing related [to him personally] it was a comment for Honda because I think they deserve the credit." he added.
Gasly expects a tough outing in China, but feels that they are well prepared for all kinds of challenges.
"The track layout is for sure not one of our favourites," Gasly said.
"But still you need to have a really strong car in the middle part of the track.
"I think we can still expect to be competitive. We were pretty slow in Melbourne, we were very competitive in Bahrain, even faster than expected, so it's difficult to know exactly where is the performance of the car.
"We are going to be in the fight for the midfield and hopefully on top of it." he concluded.
---