Pierre Gasly opens up on almost crashing into Hartley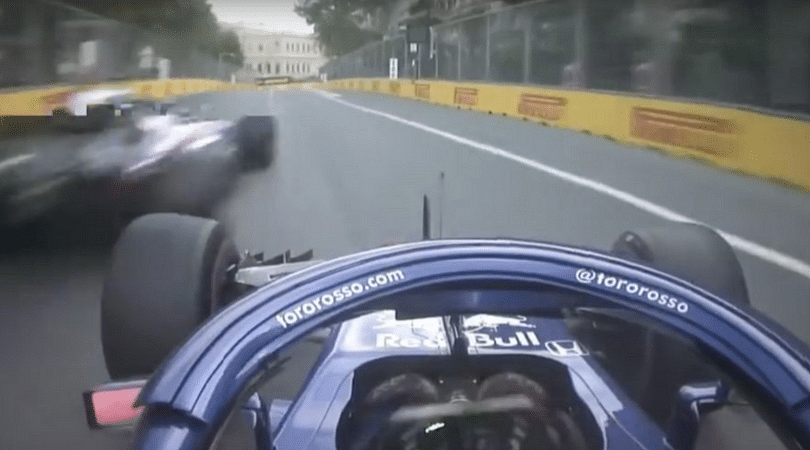 Gasly and Hartley were almost involved in one of the most painful crashes on a racetrack, as Hartley, who had punctured his front-left tyre had slowed down massively, and Gasly didn't really know which way Hartley was going.
Hartley had to manoeuvre his car around Gasly's in order to prevent a crash, and he ended up down an escape road.
Gasly revealed that he could see his car in the air in front of him and it was probably the 'scariest moment of his career'.
"It was really scary, the scariest moment of my career," said Gasly.
"I didn't know if he was going left or going right.
"I don't know what happened to Brendon, he slowed down massively. I was at 320kph and, honestly… he almost stopped, I tried to avoid him and I was sure I was going to crash.
"I could already see myself in the air, I don't know how I avoided it, but it was a pretty scary moment.
"Maybe if he has a puncture it doesn't help him. I am sure he didn't do it on purpose, but he was on the line, I wasn't sure if he was going to go on line or not.
"I am sure it wasn't on purpose, maybe next time we need a bigger gap between [our] two cars." he added.
Fortunately the crash was avoided Gasly could at least manage to finish Q1 without any damage to his car.
Hartley took the blame for the incident and termed it as a disaster.
"It was a disaster, pretty upset about that," said Hartley.
"I hadn't put a lap on the board before then; both times yellow flags on my lap.
"Then I clipped the inside wall and through the left hander I knew I had an issue and slowed down, I was unaware Pierre was so close behind me.
"Obviously I was going half speed, trying to figure how bad the problem was and I completely messed it up. The problem is, with the walls, you don't see them coming.
"I made a big mistake, I'm sorry for him. I owe him a big apology for getting in the way and nearly causing a huge accident. I'm disappointed how that went down. Not a good day." he added.
Gasly will start tomorrow's race 17th on the grid while Hartley will start in 19th position.
---