Where should Pogba go- United or Madrid?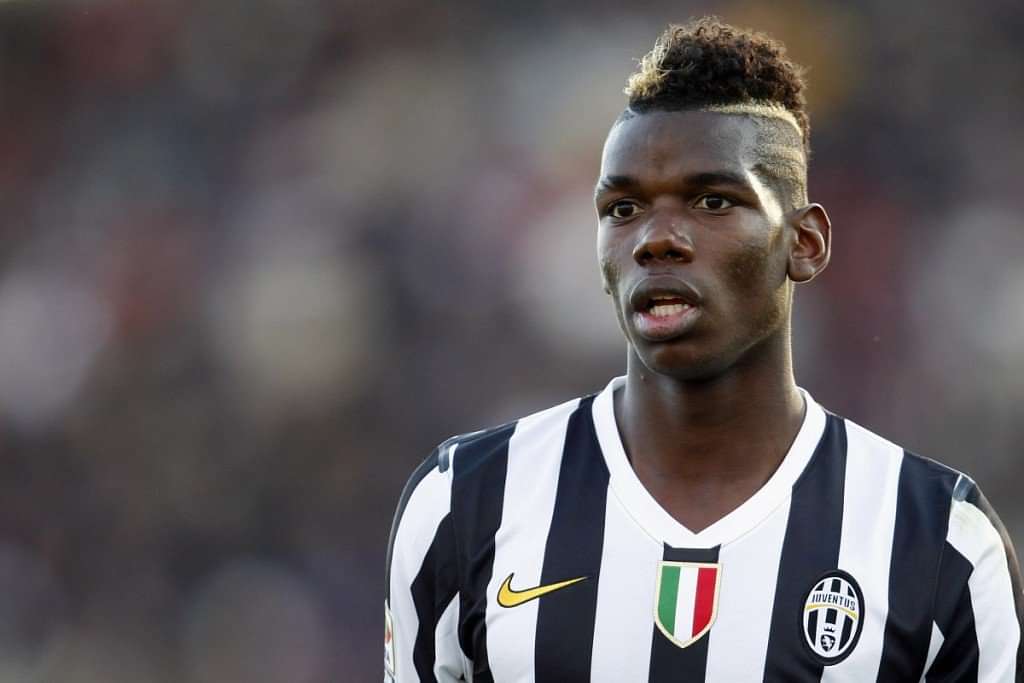 As the Paul Pogba transfer saga draws on, it is still not clear whether the Frenchman is headed to Old Trafford. This time, last week, a deal to take him back to his old stomping ground, seemed all but done. Also, United Manager, Mourinho, was pictured next to a tactics board, displaying Pogba's name, albeit hazily.
Also Read: How Manchester United and Manchester City line up
Now, with the passage of time, new rumours have circulated. There have been talks that the transfer is reportedly being held up due to disagreement over Pogba's agent's (Mino Raiola) fees. Raiola himself has stated unequivocally, on social media, that a deal is yet to be agreed.
Also, United's former manager, the celebrated Sir Alex Ferguson, has repeatedly blamed Raiola for Pogba's departure to Juventus 4 years ago. He stated that Raiola was impossible to do business with. With Ferguson's diminishing influence on the club, it seems United are back in business with him.
Now Real Madrid manager, Zidane, has further muddled matters by commenting 'anything can happen' on Pogba's chances of joining Real this summer. But leaving all the money aside, what should Pogba hope for? Where do Pogba's best interests lie?
We attempt to unravel this riddle
United
Pros
At United, Pogba will come under the guidance of the legendary Jose Mourinho. Many have pointed out Mourinho's deficiencies at under promoting youth players. What no one can deny is that Mourinho has an excellent track record when it comes to working with established players.
Pogba is no starry eyed youngster, yet to experience the world. He has been exposed to several years of top flight football at Turin. He has developed into one of the best midfielders in the world. He has also been hardened by the criticism bound to come one's way at this level.
Mourinho can take him to the next level. Also, United's central midfield lacks quality. In spite of several major signings 2013 onwards, United still do not have a fixed pairing. The soon to be 35 year old Carrick still has to anchor the team.
It provides far less competition for Pogba than at Madrid. Here, he would have the opportunity to ease his way into the team. Also, since he spent his youth career in England, he shouldn't have much difficulty adjusting to the tempo.
Cons
The biggest question mark over a United move is the lack of Champions League football. In spite of all his domestic success, Pogba is yet to win the holy grail of European football.
When United finished in the the top four in 2014-15, it seemed the Moyes era had been an aberration. However, things quickly went south as Van Gaal too was unable to fix the team.
What if Mourinho too slides down the same path? That could result in Pogba spending the peak years of his career in the Europa League. This is a risk he would have to bear with.
There is also a teeny bit of doubt over Mourinho. The Portuguese was sacked from Chelsea, less than a year ago. For all his accomplishments, Mourinho has managed only a single league title, in the last four seasons. This can be explained away, but United have already witnessed an established manager fail.
Also Read: Indian Hockey at the Olympics
Real Madrid
Pros
The most obvious advantage, Los Blancos have over their English rivals is that of the UEFA Champions League. While United have not qualified for the showpiece event, Real are the defending champions and have won the title, twice in the last 3 seasons.
Also, at Real, Pogba would have the opportunity to straight away, walk into a champion team. He would find alongside himself, superstars like Ronaldo and Bale, who strive for nothing less than number one. Pogba is far likely to win major honours at Real, rather than United.
The La Liga in effect is a two or three horse race. Unlike the gruelling schedule of the Premier League, Pogba would have the opportunity to recharge his energy levels with the occasional break. This would be difficult in Manchester.
Cons
Real Madrid already have an established midfield duo in Luka Modric and Toni Kroos. Real have just conquered the Champions League, using them. The pragmatic Zidane might be reluctant to drop either of them without good reason.
At United, Pogba is a definite upgrade on their existing options. That is not the case at Real. Here Pogba might have to prove his worth the hard way.
The examples of Isco and James Rodriguez over the last couple of seasons show how competitive it is at Real. Rodriguez too was signed after a successful World Cup.
The previous season Angel Di Maria had played a crucial part in Real's Champions League campaign. Ultimately, Real paid the price for replacing the in-form Argentine. Zidane would be loath to commit the same error twice.
And then there are the unforgiving fans. United's fan base has gotten accustomed to mediocrity in the last three seasons. Not so for Real Madrid, where fans display white kerchiefs at the drop of a hat.
Conclusion
Both destinations would test Pogba's mettle in different ways. At United, he might be the best in a rather unconvincing bunch. On the other hand, at Real he might have to fight for his place.
Whatever happens, the next season will certainly not lack entertainment.
---