Champions League final – A statistical preview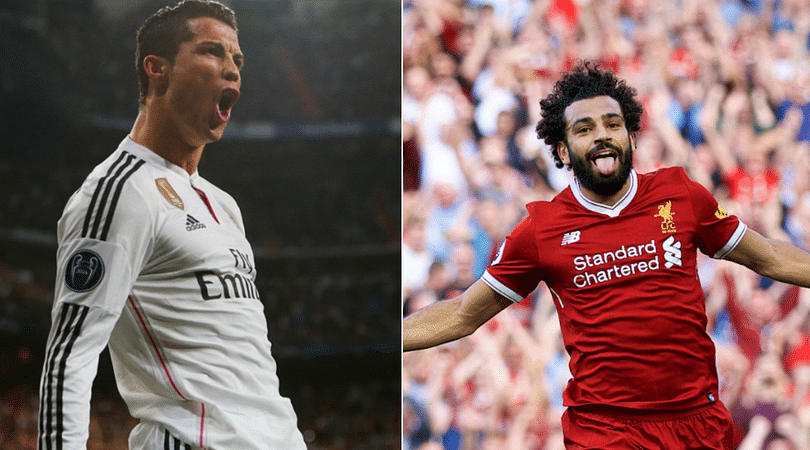 This year's UEFA Champions League final will be Real Madrid's third in the last four years. Liverpool, on the other hand, will aim to stop Real Madrid from winning their third consecutive title.
Real Madrid and Liverpool lock horns for the Champions League title this Saturday. theSportsRush takes a look at the statistical comparisons between both the sides in a lead up to the final.
Real Madrid has won 67 club honours, as compared to Liverpool's 41. However, Liverpool has 3 wins over Real Madrid, while the Spanish club has registered 2. Interestingly, the last time Real Madrid lost a Champions League final was against Liverpool, in 1981.
Real Madrid clearly edges past Liverpool in terms of performances in Europe. In the past 11 seasons, Liverpool didn't participate in the Champions League on 4 occasions. Liverpool managed to go to knock-out rounds only 3 times.
The Spanish giants, on the other hand, reached the Champions League final in 4 seasons, winning three of them.
This leads us to the comparisons between Managers. Quite incredibly, both the managers have a perfectly consistent record in terms of last five finals played. However, both also share directly opposite fortunes.
Zinedine Zidane has a perfect record with Real Madrid. Since he took over the Los Blancos, he has not lost a cup final. Naturally, he maintains a 100% record in the past five finals as well. Jurgen Klopp, on the other hand, has a record which doesn't inspire confidence among the Reds. The Liverpool manager succumbed to the pressure of the final on all the five occasions.
Now, let's take a look at the run to finals for both the clubs:
Real Madrid overcame teams like Dortmund, Tottenham, PSG, Juventus and Bayern Munich to reach the Champions League final. Liverpool's run looks easy in comparison, but they beat Premier League champions Man City in both the legs, and then smashed a high-spirited AS Roma. Roma defeated FC Barcelona in the quarterfinal.
Finally, let's take a look at the probable XI for both the sides.
Liverpool's defence has been shaky throughout the season. But both the sides boast of their attacking prowess. Cristiano Ronaldo will look to expose Trent Alexander-Arnold's inexperience on the big stage. Mohamed Salah, too, will aim to exploit Marcelo. Firmino vs Sergio Ramos will be a key battle, as the Brazilian forward has registered 11 goals in this season's Champions League so far.
---