Ronaldinho receives lower rating than South Korean legend in PES 2020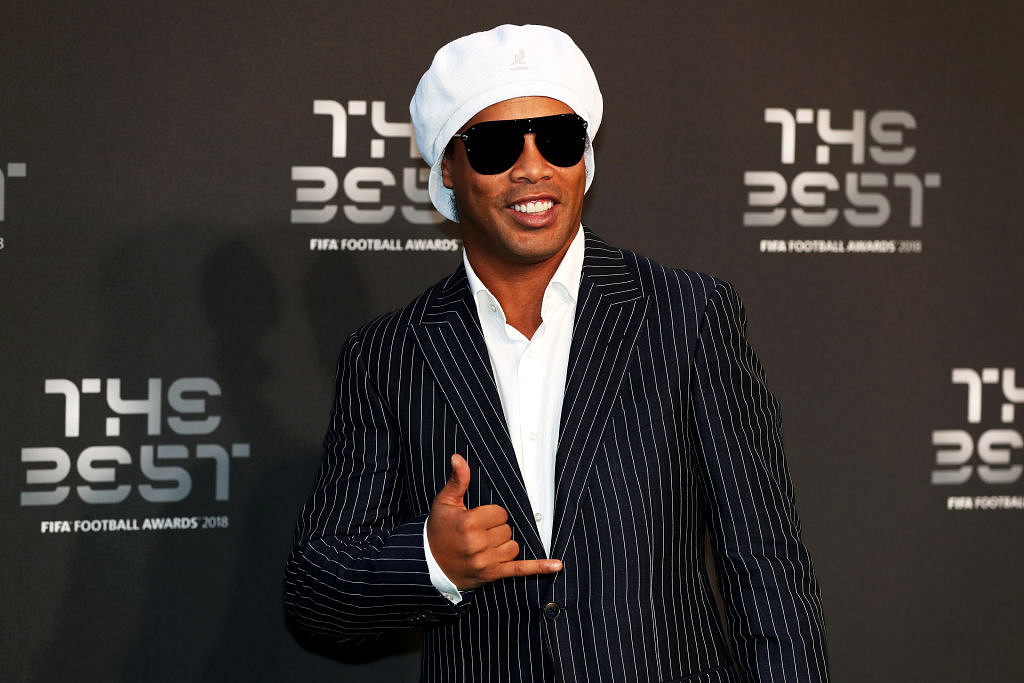 Ronaldinho gets an inferior rating in the PES 2020 in comparison to Ji-Sung Park, even though the Brazilian legend is considered an all-time great.
Konami is about to release the new edition of Pro Evolution Soccer, the new edition of its virtual football game. The famous game has shocked fans worldwide.
In its recent game, the creators of PES have given a lower rating to the Brazilian legend Ronaldinho, and have provided a higher rating to former South Korean International Ji-Sung Park.
Even though Ronaldinho is on the cover of the latest edition of the game, the player failed to get a higher rating. Former Barcelona superstar an 81 rating, and Park has been given 86 rating.
It is no surprise that Ronaldinho had a more decorated career both nationally and at the club level, in comparison to the former Manchester United player, as he has won all the major laurels to achieve including a World Cup and a Champions League medal.
Moreover, the 39-year-old superstar has also won a Ballon D'or. Indeed, the former Barcelona man is even considered one of the greatest players to ever grace the game.
No doubt, Park had a great career in Europe but receiving a rating above Ronaldinho is an injustice to the contribution the latter has given to the football fraternity.
Further, Konami has also revealed that the legendary Diego Maradona has a whopping 97 overall, while Dutch icon Johan Cruyff holds a 92 rating.
David Beckham, who was on the cover for PES 2019 David Beckham Edition, is also making his return as a PES legend and holds an impressive 89 overall.
Although, the ratings could be changed ahead of the title's release in September, and we might see an upgrade in Ronaldinho's rating ahead. On the other hand, Konami's rivals EA Sports have also taken out their list of icons in the new edition of FIFA. Hence, allowing fans to play with the stars of tomorrow virtually.
How twitter reacted
https://twitter.com/sportbible/status/1158711965700820992?s=20
Please tell me Ronaldinho will still be in FIFA 20 too after seeing him in PES?

— Kizzster (@Kizzster) July 29, 2019
PES legend rattings are a bit weird what do you thinks https://t.co/9m6SROOg4Y

— Michael peek (@Michael_peek95) August 6, 2019
https://twitter.com/CallMeJoey93/status/1158724829446582272?s=20
---