Sharapova takes a sly dig at Caroline Wozniacki for her comments on the Court scheduling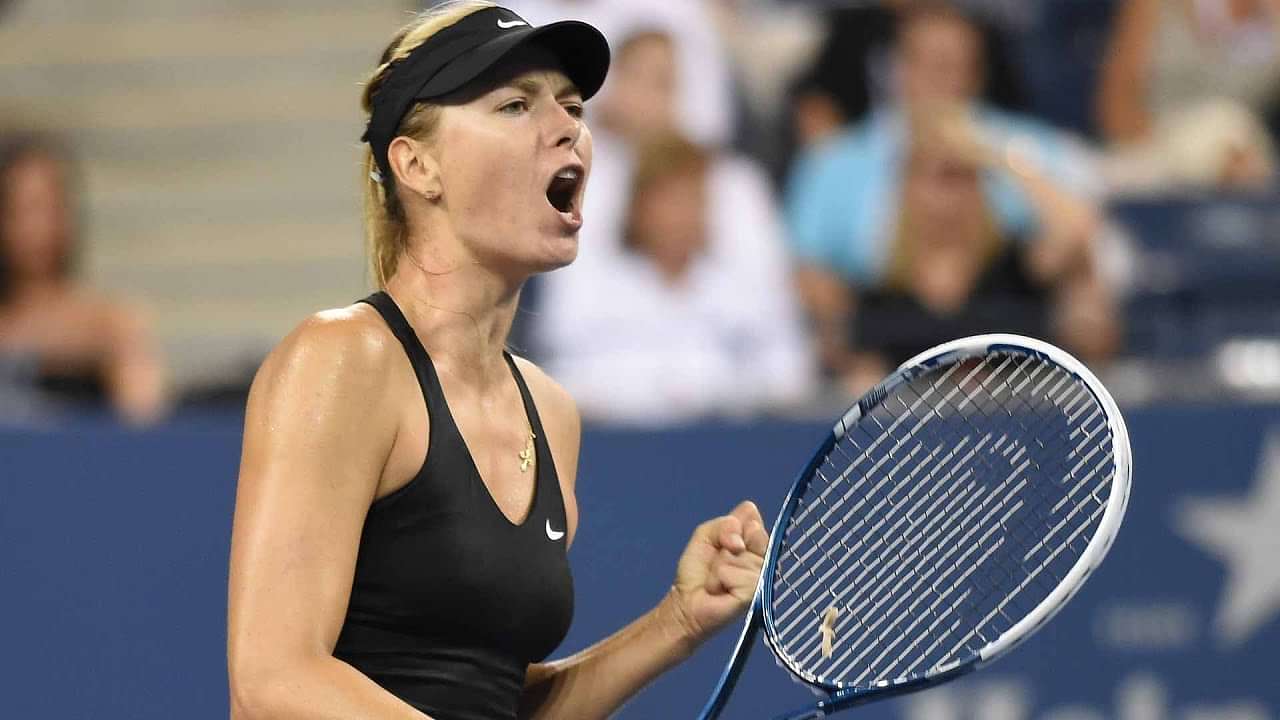 Maria Sharapova is enjoying herself in New York, embracing every moment of her comeback and showing a lot of conviction on court. She has secured a berth for herself in the 4th round of the US Open, overcoming a tricky fixture against 18-year old Sofia Kenin(7-5,6-2) in the 3rd round at Arthur Ashe.
In the post match press conference, Sharapova responded to Wozniacki's comments about her given preferential treatment with respect to court scheduling.
"I don't make the schedule," said Sharapova.
"I'm a pretty big competitor. If you put me out in the parking lot of Queens in New York City, I'm happy to play there.
"That's not what matters to me. All that matters to me is I'm in the fourth round. Yeah, I'm not sure where she is…" Sharapova added.
Wozniacki was ousted in the 2nd round. She was scheduled to ply her trade on court 5 and later moved to court 17.
Sharapova on the other hand has played all her matches on Arthur Ashe.
Wozniacki had questioned the authorities yesterday, as according to her Sharapova was being given preferential treatment despite being banned from the sport for using performance enhancing drugs.
"I think putting out a schedule where the No. 5 in the world in playing on Court 5, fifth match on after 11 [p.m.], I think that is unacceptable. When you look at center court, I understand completely the business side of things and everything, but someone who comes back from a drug sentence, and you know, performance enhancing drugs, and then all of the sudden gets to play every single match on center court, I think that's a questionable thing to do." she said.
Sharapova's return has been subject to a lot of scrutiny, but to her credit she has kept her focus on-court and has emerged as a strong contender for the 2017 US Open title.
---