The Best Close-Range Fennec Class Loadout in Warzone 2.0 Season 3 Reloaded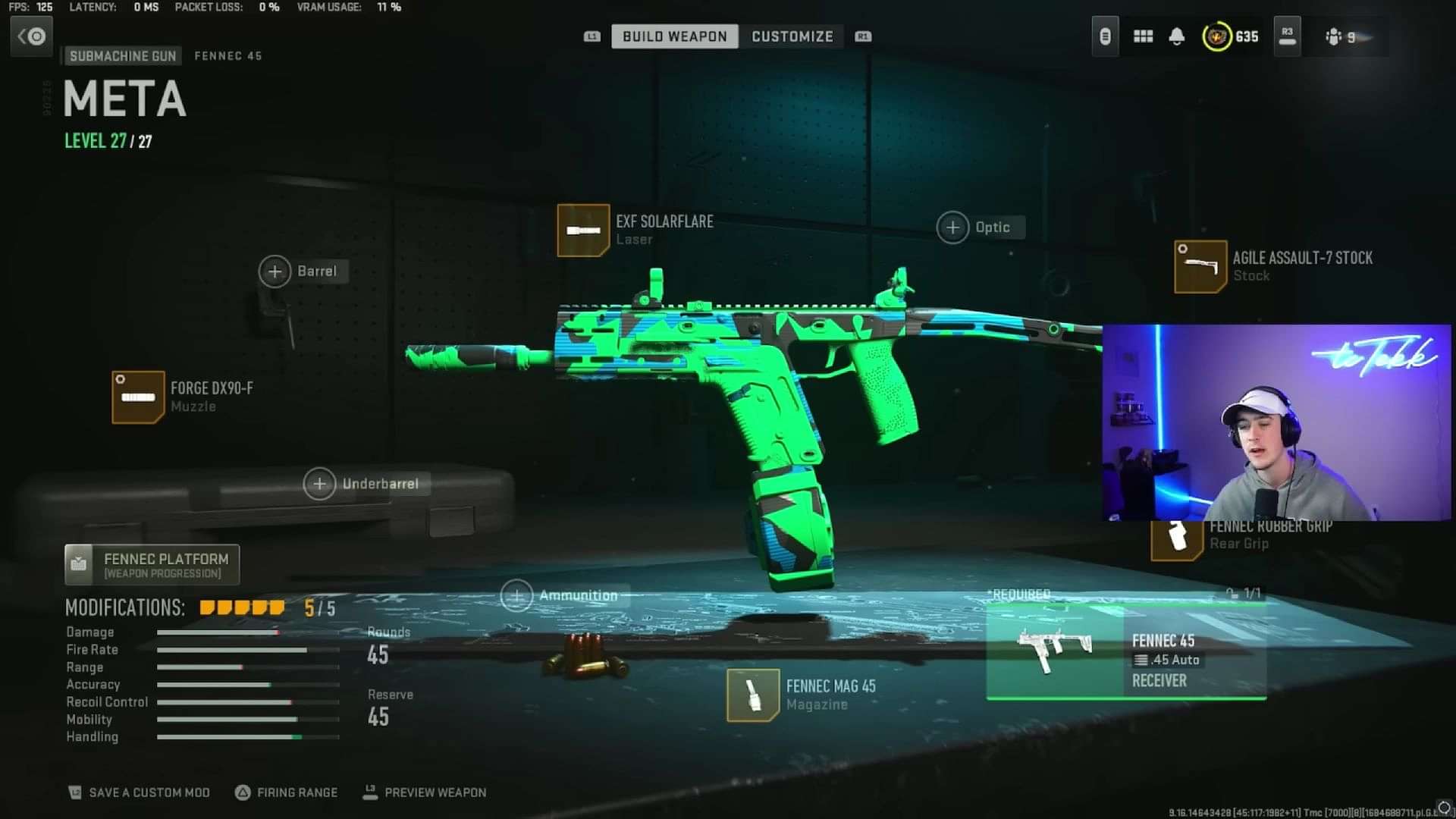 This article will take a look at the best Fennec Loadout in Warzone 2.0 in Season 3 Reloaded. We will use tcTekk's loadout as a reference that has attachments that complement the gun's strengths.
The meta in Warzone 2 currently is built around lots of Assault rifles and Battle rifles. However, this loadout is about to change all of that due to its fire rate and TTK. The Fennec is a good gun but with good attachments, it can be a meta weapon. That is why, we need some help to make it a good weapon.
We will use tcTekk's video to make a weapon loadout for the Fennec which has the most bang for its buck. You can check out his YouTube channel for more Warzone 2 videos. Without further ado, let us look at the attachments and why we are using them.
The Best Class Loadout for the Fennec SMG in Warzone 2.0 Season 3 Reloaded
Attachments
Rear Grip: Fennec Rubber Grip
Stock: Agile Assault-7 Stock
Muzzle: Forge DX90-F
Magazine: Fennec 45-Round Mag
Laser: EXF Solarflare
The first attachment we will use will be to ensure that we can pull up our guns faster than anyone else on the battlefield. The Fennec Rubber Grip can help us in this situation. It increases sprint-to-fire speed and ADS speed. Complement this by running the Agile Assault-7 Stock to further increase ADS speed.
This attachment also increases the sprint speed, aim walking speed, and crouch movement speed of the gun. Now, the Forge DX90-F will help us in keeping ourselves hidden from our enemies by offering sound suppression. It also smoothens the recoil.
The Fennec 45-Round Mag ensures that we can charge head-first into gunfights without the fear of having to reload constantly. Since Fennec has a faster fire rate, it is important to have an extended magazine in the class setup. The last attachment is the EXF Solarflare which gives us a flashlight, increases aiming stability, and sprint-to-fire speed.
Those are all the attachments you need to know about this loadout. Customize the rest of the equipment and perk packages according to your wish. For more Warzone 2 content, click here.
---