The Best Kastov 545 Class Loadout in Warzone 2.0 Ashika Island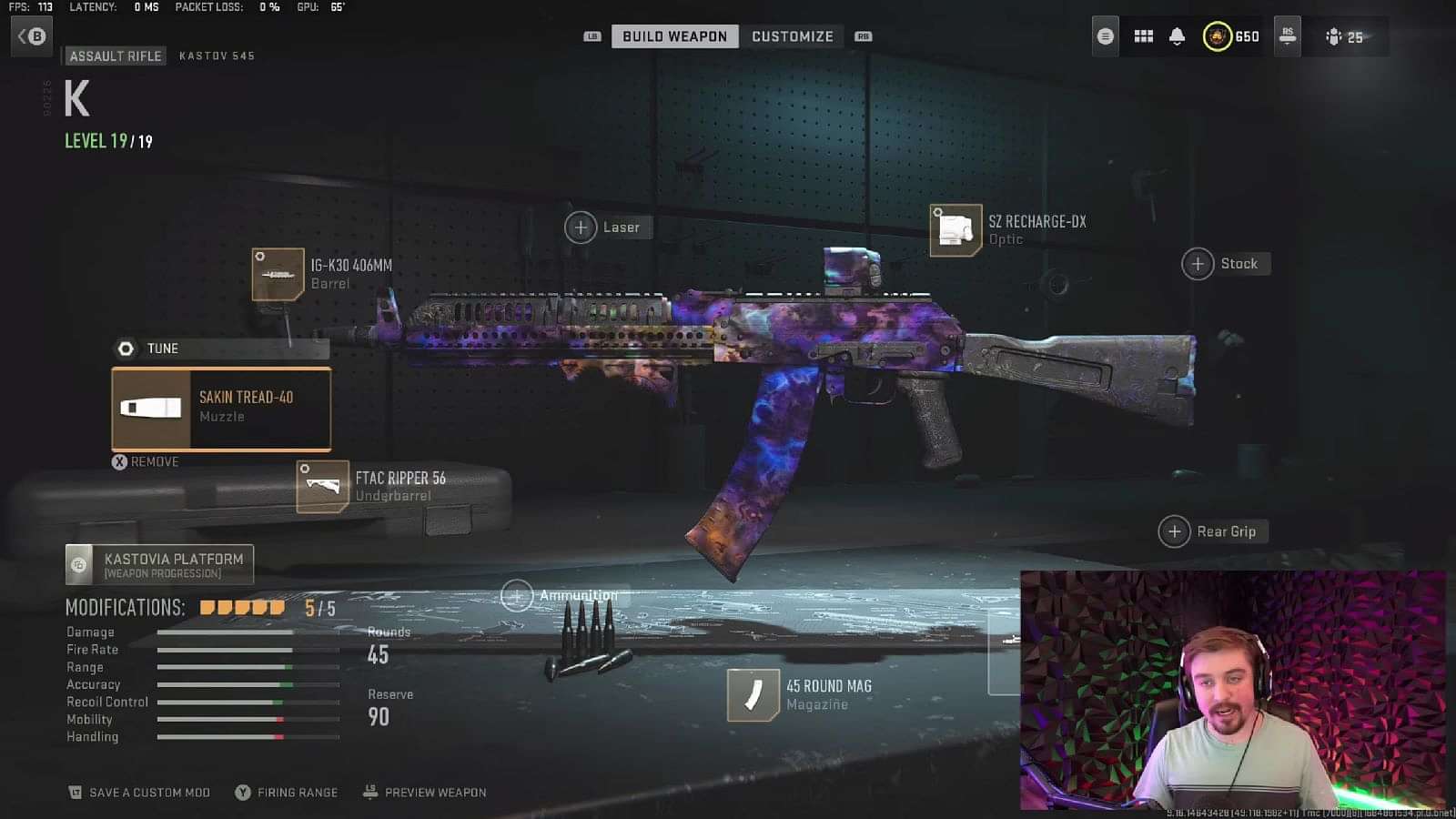 Today we will be breaking down the Kastov 545 in Warzone 2.0 and see why it is one of the best weapons to use on Ashika Island. We will use BearPig's loadout as inspiration to do so.
The Kastov 545 belongs to the AK Family which naturally makes it one of the best weapons to use in the game. However, you need to use attachments that will ensure the gun has ample firepower to take on multiple enemies at once. To do that, we will need some old-school and reliable attachments.
In this article, we will use BearPig's Kastov 545 loadout as inspiration. It is one of the best loadouts for the gun and makes it a versatile pick for Ashika Island. Without further ado, let us get into it.
Kastov 545 Best Loadout for Ashika Island in Warzone 2.0 Season 3 Reloaded
Attachments
Underbarrel: FTAC Ripper 56
Muzzle: Sakin Tread-40
Barrel: IG-K30 406mm
Optic: SZ Recharge-DX
Magazine: 45-Round Mag
The first attachment we will use to stabilize the weapon is the FTAC Ripper 56 which gives us aim idle stability, hip-fire accuracy, and recoil stabilization. We can pair this up with the Sakin Tread-40 Muzzle to further give us better control of the weapon. This muzzle gives us horizontal and vertical recoil control. This makes it easier to ADS and shoot continuously without having to worry about recoil.
The IG-K30 406mm Barrel is really important since it gives the weapon an increase in TTK slightly by boosting damage range, bullet velocity, recoil control, and hip-fire accuracy. Now that we have increased the TTK and the stability of the gun, let us round off the attachments by using an Optic for clear vision.
The SZ Recharge-DX will help you keep track of the enemies. It provides a clear ADS which is important to maintain the line of sight on enemies and track them efficiently. Pair this attachment with the 45-Round Magazine to ensure that you can shoot for longer durations without having to reload.
These are all the attachments you need to make the Kastov 545 a meta weapon in Ashika Island. However, to better this loadout, pair it up with a close-range weapon or a long-range Sniper rifle. The choice depends on who you are playing with. Also, use perk packages and equipment you are comfortable with.
That was the loadout folks! Now go out to Ashika Island and melt people with this gun. For more loadouts like these, click here.
---