The Real Test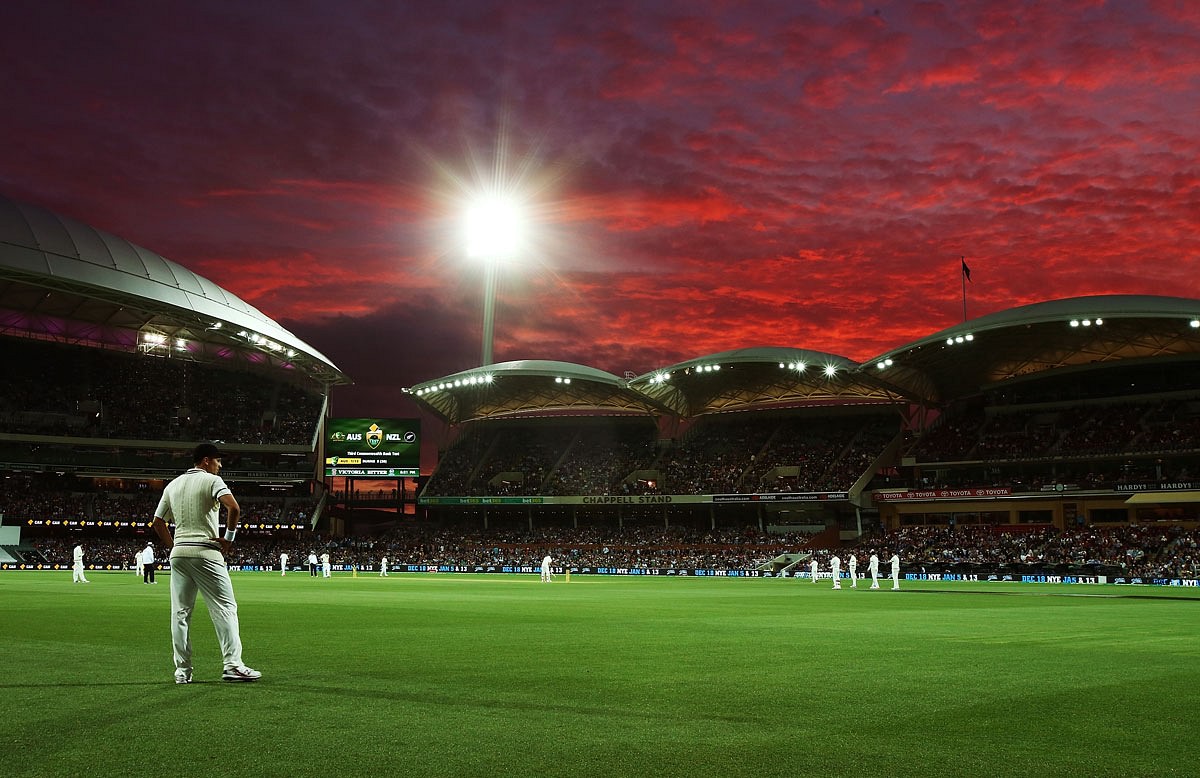 In 2009, late New Zealand great, Martin Crowe, put forward a proposal in front elite panel of ICC to organize Test championships. The dilapidated state of test cricket is now evident to everyone, but is ICC taking any measures to tackle this issue? I don't think so!
Sport in its original form is always the best. There is some reason why it is designed that way. Any kind of tinkering that is done later, hampers the inherent essence that was kept in mind while creating it. Look at Formula one racing for instance; the late 80s, the entire 90s and the OOs gave us a glimpse of the adrenaline rush that a motorsport can provide us with. It had some great drivers in Ayrton Senna, Schumacher,  Damon Hill, Jack villeneuve, Mika Hakkinen who, with their amazing skills enthralled us. The rules changed and so did the audience. Formula one lost its glamour. Something similar is happening with Cricket.
The first memories of Cricket that I have is the Lord's test in 96′, when Ganguly scored that brilliant debut ton. Although I was not old enough back then to understand the nuances of test cricket, but that innings had a lasting impression on me. Our generation grew up watching test cricket, the drama, the tension, the application; seldom can T20 provide such gripping entertainment. But as the argument goes, in this fast moving world, is there a place for test cricket?
T20 is like instant noodles. It satisfies your imminent hunger, but it doesn't provide the satisfaction a 3 course meal provides. Test cricket is like going to a classy restaurant, spending some quality time, eating some delicious food and having a good experience. You cannot compare delicacies of three course meal to a 2 min noodles.
Test cricket is like a multiple parts of a play. It builds itself up to its climax and that is the best part. In T20, you cannot savour this build up. It happens too quickly. You cannot appreciate a good leave by a batsman where a ball straightened after pitching on of stump and just missed the top of off. You cannot appreciate the importance of defending an entire over just before tea break or the importance of a nightwatchman . These things are blatantly absent in a T20
Test cricket tests your mental ability of handle pressure for 5 days. It tests your determination to come back into a game when you are down and out. It tests your nerves for playing the last ball of the day even if you have batted the entire day. It tests your ability to play in different conditions and different type of pitches. On the other hand, T20 requires you to score only quickly. Yes it has improved some skills definitely to the cricket , and players are required to constantly come up with something new, but it does not test till how long you are willing to persist. It does not test your resolve to hang tight in tough situation. Thus, it results in batting lineups de-railing even if there is slight advantage to the bowlers. Remember India tour of England and Australia in 2012, where no one apart from Dravid was able to play.
In this battle of survival, the one which has suffered the most is One day cricket. According to me, one day is still  brilliant format. It provides ample opportunity for a viewer to see a spell binding spell by a fast bowler. Remember how Sahab made Shane Watson dance to his tunes in Sydney. It provides ample time for team to make a comeback and win the match, remember India vs Aus quarter final in 2011 WC and that amazing innings by Yuvraj Singh. It still provides a good platform for viewers to spend some quality time in front of TV.
The serious fans of the game will always appreciate these formats, but it is the casual fans which are turning the tide. ICC needs to understand, there always existed these casual fans but they have the power to change the thinking of these fans. If they start demoting all these T20 leagues around the world, and expose the people to more of test and one day, people will accept it. ICC needs to stop running after money , else they will have nothing to run after some years. The one thing that ICC has done correctly in recent years is re-instating the champions trophy. It is a brilliant format and provides for some exciting matches. But it has been at the expense of test championship, rather it should have been at the expense of the IPLs and the Big Bashes.
Nobody is alarmed at the improved quality of bats used nowadays, even an outer edge goes for a six. This also shades light to the reduced boundary lines. If boundary lines are again pushed back by 10-20 mtrs, it will solve the issuem. The game is in too much favour of batsman, and this needs to change. ICC are trying day night rest matches, how successful this will be is a big question. One  other big question that comes to mind is- how much cricket is too much. Viewers are constantly fed matches after matches, there is no rest for the wicked. Maybe spacing out a few series and better planning might result in good days ahead.
After 10 years, nobody will remember the IPL seasons, but what people will still have etched in their memories will be the 2005 ashes series, the 2001 Ind-Aus series, the 1981 Botham Ashes, the 1999 World Cup Semi final and the images of Lance Klusner and South African fans in disbelief. We will remember the bravado of Flintoff at Edgebaston, the arrival of Peitersenn in that series, the unbelievable partnership between Dravid and Laxman. If we want our next generation wants to understand what cricket actually is, test cricket needs to be there, else as the famous saying goes – it will be staring down the barrel.

---