Top Five Tennis Romances in History !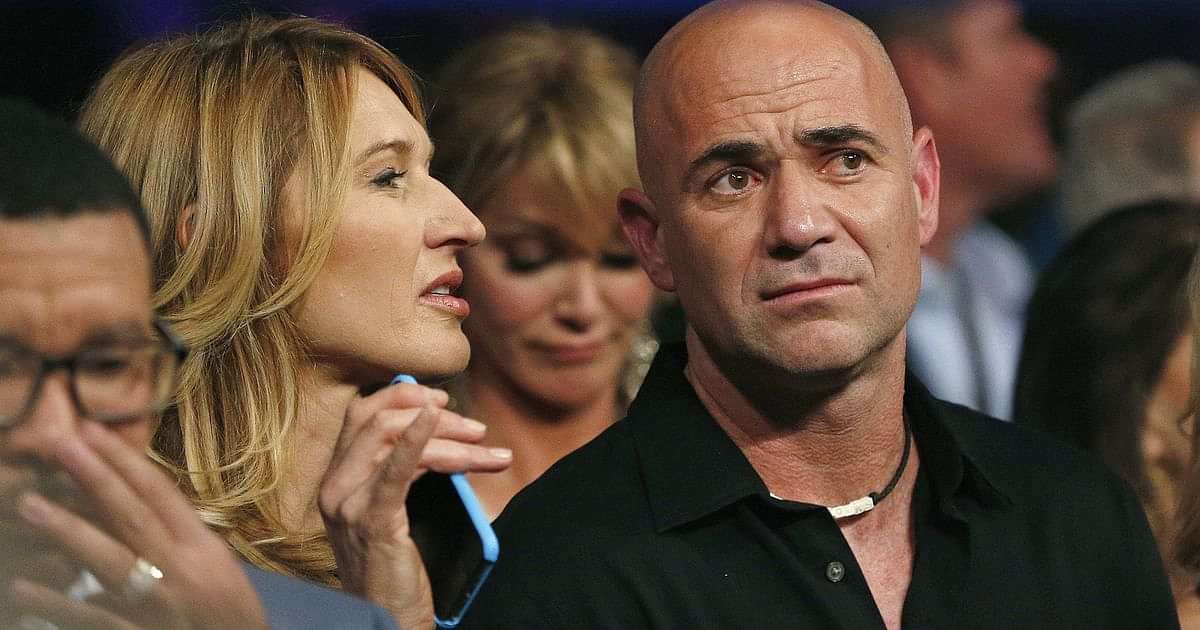 Tennis has been one of the most popular sports of our time with several players garnering a larger than life personality through their actions both on and off the field. (Tennis Romances)
While player rivalries have played a big part in generating interest among the fans, the personal lives of tennis stars have also been a source of much intrigue. And this intrigue only increases when the apparent romance is between two tennis players.
A recent study revealed that up to 37.8% of us meet our other halves at work. With the life of a professional tennis player being busier and more demanding than our average life, it makes sense that tennis stars will look for love on the court.
So here are the Top Five Tennis Romances in History !
5) Bjorn Borg and Mariana Simionescu
Between 1974 and 1981, Bjorn Borg won 11 Grand Slams and was unquestionably the best player in the world.
His headband coupled with his charming personality made him extremely popular which gave him 'The Sexy Swede' nickname. (Tennis Romances)
Shortly before his retirement in his mid twenties, Borg decided to marry Romanian tennis star Mariana Simionescu. Unfortunately this did not last long as they divorced in in 1984.
4) Lleyton Hewitt and Kim Clijsters
Both Lleyton Hewitt and Kim Clijsters were extremely popular players during their playing careers. Naturally the fans got very excited when it became known that were 'a thing'.
At 19, Hewitt began dating the Belgian Kim and one year later he became the youngest ever world number one. (Tennis Romances)
The couple announced their engagement in 2003 but then Hewitt called off the wedding a year later which broke Kim's heart.
3) Grigor Dimitrov and Maria Sharapova
In what was a surprising bit of advice, Serena Williams told Sharapova to avoid Grigor as she claimed that he had 'a black heart'.
But Dimitrov and Sharapova fell in love and helped each other during the ups and downs of a professional tennis star's life. (Tennis Romances)
In spite of rumors of a split between the two the couple have remained strong and have proved that even a high profile love life can work.
2) Andy Murray and Kim Sears
Andy Murray is currently riding the highest wave of his career. The Brit is on course to become the world number one in a few months time if all goes well.
Kim Sears isn't a tennis player but her dad Nigel Sears was a professional tennis player which is why she knows pretty much everything there is to know about the game.
Despite rumors of a split between them, the couple got married in Scotland in the spring.
Looks like all is well in the life of Murray !
1) Andre Agassi and Steffi Graf
Agassi was this extremely flamboyant individual who sported crazy hairstyles and had a violent temper. (Tennis Romances)
Steffi Graf was a cool and calm individual who had a pleasant and charming nature which won over the tennis fraternity. So I guess opposites do attract!
They traveled the world together for the best part of ten years and finally decided to marry in 2001.
They currently have two children in Las Vegas and have proved that some love stories do have a happy ending.
---