Toto Wolff admits Christian Horner is livid with 2019 rules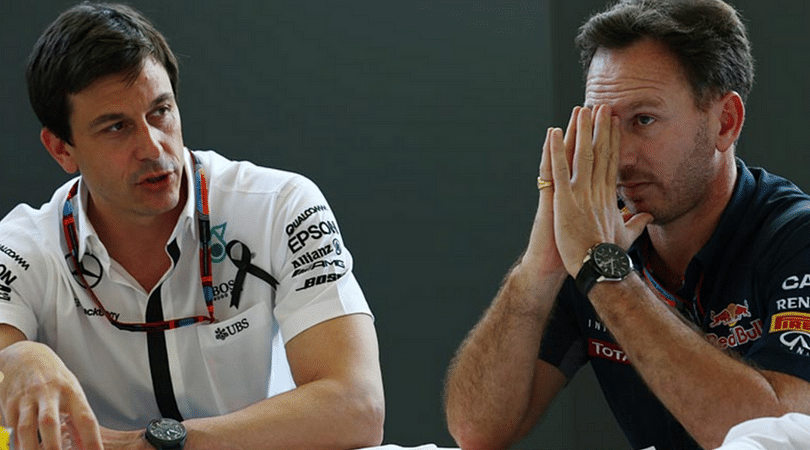 The 2019 F1 aerodynamic tweaks haven't gone down well with all teams, as Red bull's Christian Horner has expressed his 'anger' over the new rules.
The tweaks have been made to aid overtaking and to bring more excitement to the sport of F1.
Cars will now need to have a simpler structured front wing, brake ducts as well as a deeper rear wing.
Horner was appalled at how quickly the decision was taken and that teams deserved a little more time to consider the change in rules.
Wolff spoke to the media about how the decision affected Horner a lot and that he hadn't seen him that angry for a very long time.
"I haven't seen [Horner] that livid," Wolff said, as reported by Sky Sports.
"It seems to be upsetting them massively." he added.
For Mercedes though it was a 50-50 decision according to Wolff.
"I don't know why, for us it was a 50-50 decision.
"We wanted to be supportive of the work that's been done and the direction looks correct." Wolff said.
No one really knows how the new aerodynamic rules will play out and which team will be benefitted the most, but from what has emerged ever since the 'law' has been passed, it seems like Mercedes might actually end up benefitting from it and Red Bull might be the biggest loser out of the top 3.
Red Bull clearly have had some of their plans crushed and hence are not very impressed by the new rules.
Do you think the new rules could maybe favour Mercedes?
---