Twitter reacts to PV Sindhu's China Open Triumph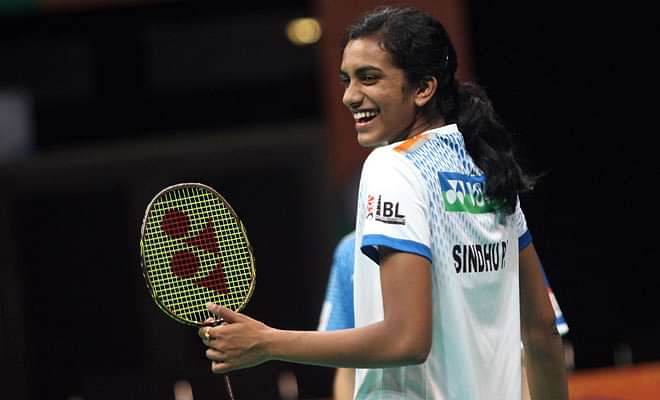 It seems all that PV Sindhu is touching is turning into gold. After a superb performance in Olympics a couple of months back, Sindhu is carrying along her form nicely. She became the first player from India to reach the China open final. She didn't let the opportunity go and won it in the first go itself.
As soon as that happened, twitter exploded showering gratitude on her success. Here are the best tweets.
Loading embed tweet https://twitter.com/BAI_Media/status/800250959628824577?ref_src=twsrc%5Etfw
https://twitter.com/drharshvardhan/status/800274934505218048
Loading embed tweet https://twitter.com/TKollywood/status/800250201034342400?ref_src=twsrc%5Etfw
Loading embed tweet https://twitter.com/narendramodi/status/800261435775295488?ref_src=twsrc%5Etfw
Loading embed tweet https://twitter.com/sachin_rt/status/800268798142119936?ref_src=twsrc%5Etfw
Loading embed tweet https://twitter.com/StarSportsIndia/status/800248621694418944?ref_src=twsrc%5Etfw
Loading embed tweet https://twitter.com/SirJadeja/status/800273370952519680?ref_src=twsrc%5Etfw
Loading embed tweet https://twitter.com/sachin_rt/status/800268798142119936?ref_src=twsrc%5Etfw
Loading embed tweet https://twitter.com/ianuragthakur/status/800262535727321088?ref_src=twsrc%5Etfw
Loading embed tweet https://twitter.com/archu243/status/800261153645596672?ref_src=twsrc%5Etfw
Loading embed tweet https://twitter.com/Madan_Chikna/status/800259972504305664?ref_src=twsrc%5Etfw
Loading embed tweet https://twitter.com/rsprasad/status/800251614942662656?ref_src=twsrc%5Etfw
---