Conor McGregor vs. Michael Chandler Likely to Take Place at Cowboys' AT&T Stadium: Dana White Doubles Down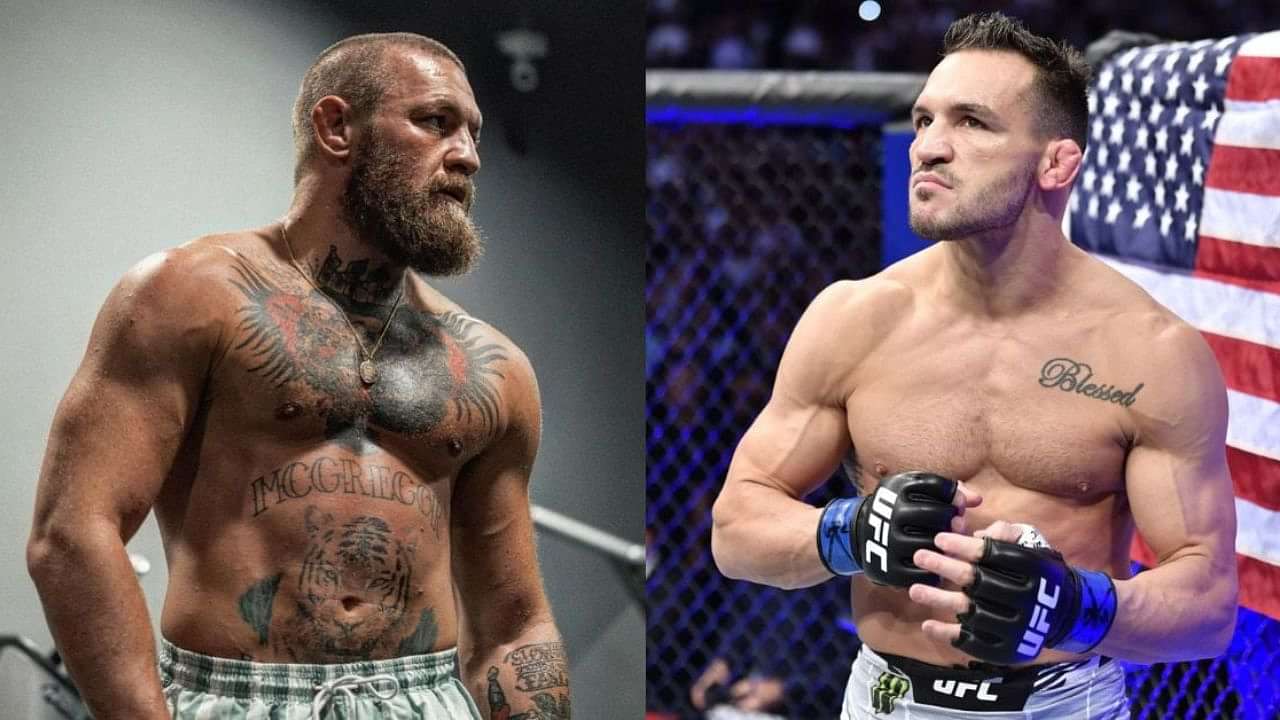 With Conor McGregor and Michael Chandler in the works, the location, date, and venue have not been finalized yet. TUF season 31 is already in progress and the fans would get to see all the drama when the season airs. According to Dana White, Michael Chandler and Conor McGregor got heated on TUF and things happened. Coming into the season as coaches, these guys were respectful and friendly. This is not the same anymore, according to the UFC President Dana White. With the spice being added to this, is Cowboy's AT&T stadium the likely venue for McGregor vs Chandler?
Recently, Dana White appeared on a show and mentioned the list of possible venues for the coaches of TUF 31 to fight at.
Conor McGregor vs. Michael Chandler: Cowboy's AT&T stadium?
It is the return of 'The Notorious' Conor McGregor, and it's going to be big, as it is every time. If the Irish Man is on the card, then any place is small as the location gets full. People from Ireland fly anywhere to see their own fight someone else inside the octagon.
According to the UFC President, AT&T Stadium is among the most likely places for Michael Chandler vs Conor McGregor.
"You can do the Cowboy stadium, Madison Square Garden, obviously Vegas and T-Mobile arena or allegiant stadium"- Dana White in a recent interview
The TUF season will premiere on May 30th and will conclude somewhere around August 15th. The coaches will fight after the season concludes. Conor McGregor has to enter the USADA pool before that and come clean in their tests.
This could be a potential hindrance in the fight as the guidelines from USADA are very stringent. The USADA rule is that the fighter has to be in the pool for at least 6 months. As the uncertainty with this remains, it is difficult to finalize a date and a venue for this fight.
Winner gets what next?
Conor McGregor and Michael Chandler bout could take place either at 170 or 155. The fighters originally belonged to the lightweight division. Both of them have expressed interest in fighting at 170 as they won't have to cut that much weight. Dana White, however, feels the fight should be at 155 pounds.
Loading embed tweet https://twitter.com/MikeChandlerMMA/status/1637643592024858626?ref_src=twsrc%5Etfw
If Conor McGregor wins this fight at 170, he could very well be eyeing the title shot against Leon Edwards. In the post-fight press conference, Rocky said that anybody could get the title shot when asked about McGregor. Leon Edwards mentioned that you prove your case to me and i'll give you a title shot.
If Michael Chandler wins, then he could probably get a shot at the title against Islam Makhachev at 155. The fight between them will be interesting as both are strong grapplers. Recently Islam Makhachev even made comments of Michael Chandler which could be a built-in storyline.
What's your prediction?
---