$1.5 Million Spending of LeBron James Once Shocked $120 Million Worth Joe Rogan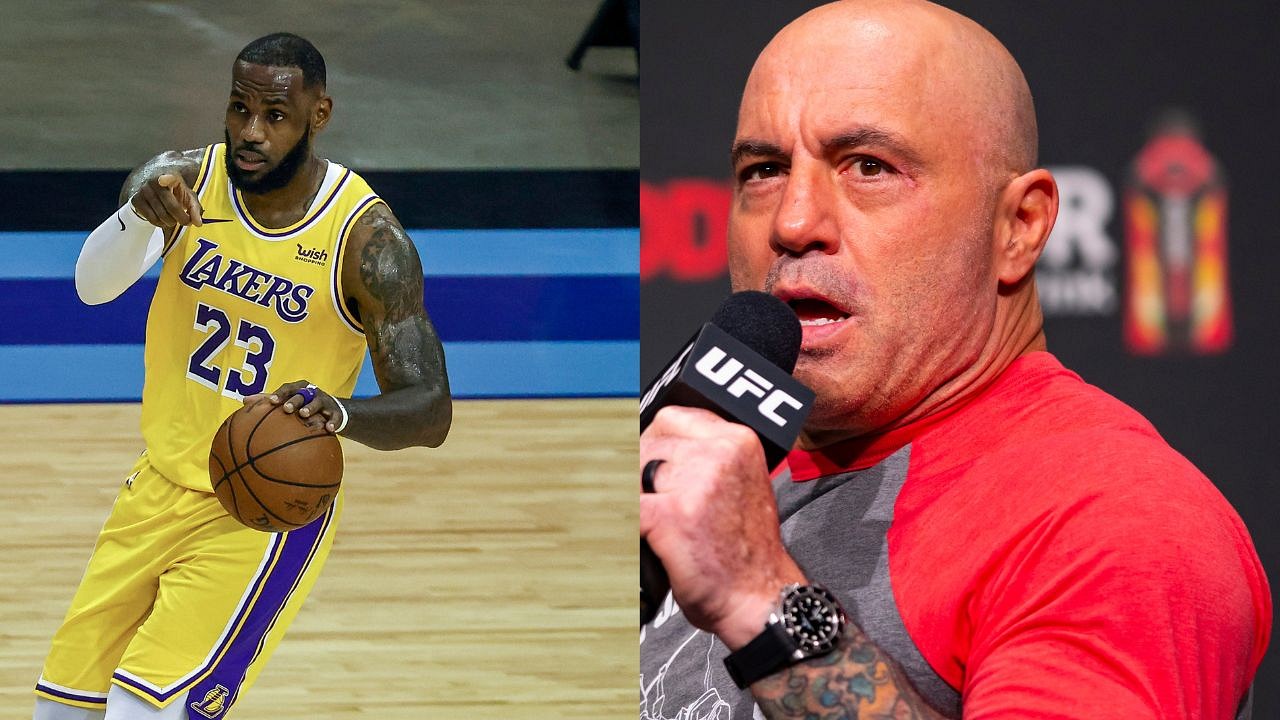 Joe Rogan, the UFC veteran color commentator is a man of many experiences. Over the years, the stand-up comedian has worked multiple jobs and made himself a fortune of a lifetime. He is currently worth over r$120 million but still continues to work.
Despite having a net worth of over $120 million, Joe Rogan was once astounded by the spending of Los Angeles Lakers great LeBron James $1.5 million on himself. Although Rogan is associated with mixed martial arts he loves other sports too and one of them is NBA. Besides sports Rogan admires the athletes who are extraordinary in their field.
What did Joe Rogan say about Lebron James?
LeBron James is without a doubt one of the greatest athletes of all time. And this label doesn't come easy. James is believed to be the hardest worker in the room by many sports fans.
ALSO READ: "He's Got Little Kids, He Wants to…": Ex-UFC Women's Champion on Unexpected Exit of Khabib Nurmagomedov From All MMA
To prepare himself for the season the Lakers legend goes through a tough training session and also focuses on recovery. This regime requires a lot of money as well and reportedly, the NBA star spends over a million dollars on himself every year.
As aforementioned, Rogan is fascinated by such great athletes and he often discusses them on his famous podcast, The Joe Rogan Experience. In one of his episodes, Rogan talked about James and was shocked to learn about his spending.
"I heard LeBron spends $1.5 million a year on his recovery. Just recovery. Just like therapy, massage, a million and a half, every year. What a f*cking stud he is," Rogan said in that episode.
Rogan once called Michael Jordan an egomaniac
As said before, Rogan is fascinated by such great minds in sports including Conor McGregor, Khabib Nurmagomedov, Michael Jordan, Mike Tyson, and more. He often talks about them on his podcast.
During one episode, Rogan was discussing the mindsets of notable entities and he stumbled upon one name. It was the NBA legend Michael Jordan. Rogan was of the opinion that Jordan has a crazy obsession with winning.
ALSO READ: Michael Jordan Once Gave Up $15 Million Offer to Fight Champion Boxer for This Reason
The UFC commentator stated that the Chicago Bulls ex-player couldn't stand losing. He billed Jordan's obsession with winning as a mental instability. However, Rogan also added that Michael Jordan would not have been what he is today if it wasn't for his mentality.
What are your thoughts on Joe Rogan's explanation? What do you guys think about James' spending?
---