Conor McGregor Weight Class: What Division Will the UFC Superstar Compete In on His Return?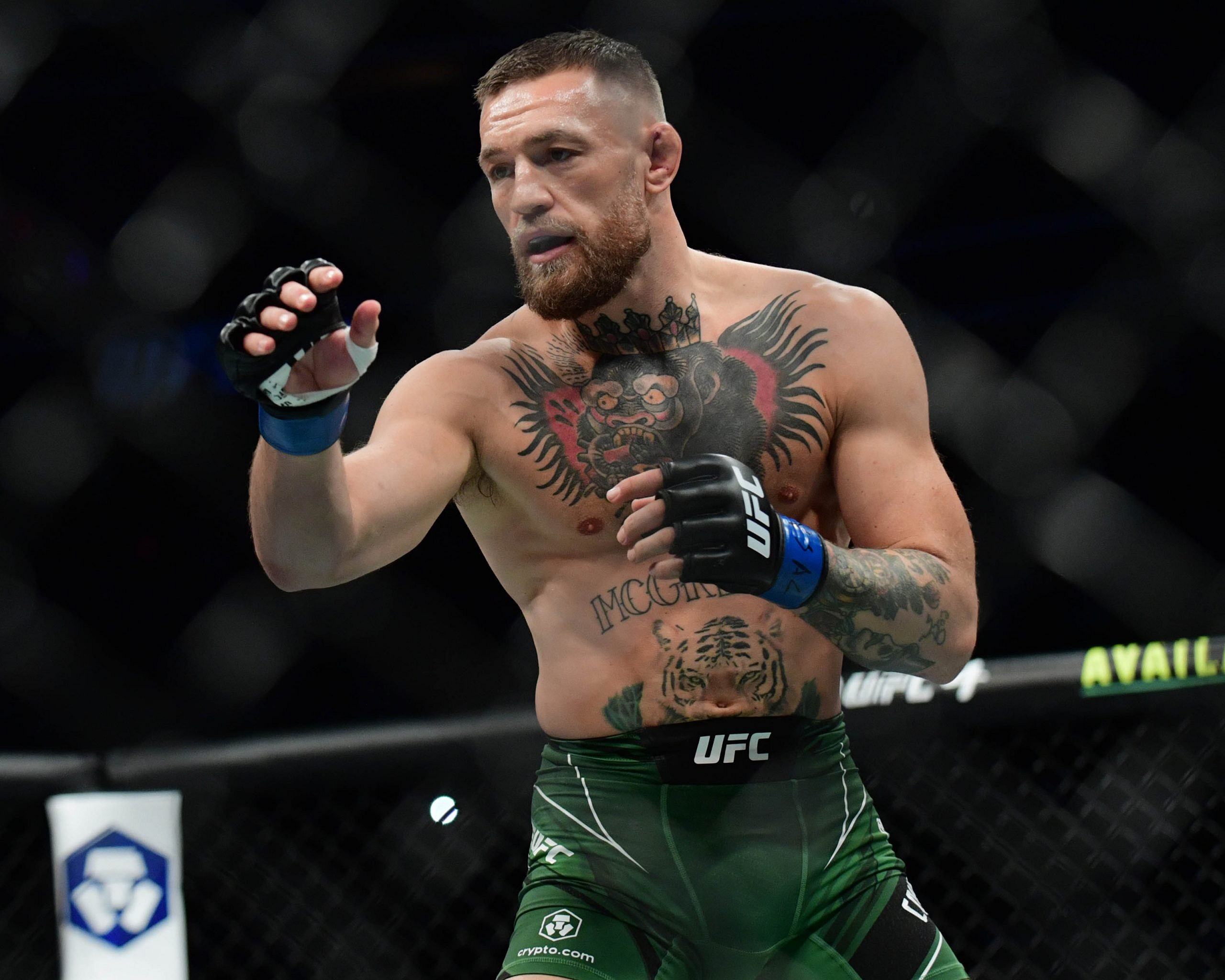 Conor McGregor has been out of action for a while now. His last bout was a trilogy bout in July 2021 against Dustin Poirier. The bout didn't quite end as planned for the Irishman as he suffered a nasty leg injury and broke his foot.
Since then, Conor McGregor has been recovering for the past 17 months. However, it seems like the former UFC champion is nearing his return to the octagon. It is possible that the UFC superstar might make a return this year. He previously stated that he will be back in the USADA testing pool in February 2023. Thus we can expect a comeback in the fourth quarter if he comes clean.
In which weight division will Conor McGregor fight upon his return?
Conor McGregor has fought in three weight classes in his UFC career, featherweight, lightweight, and welterweight. Moreover, he has won the UFC championship in two of the weight divisions he has fought in (lightweight and featherweight).
ALSO READ: Logan Paul Takes Shots at Andrew Tate, Asks Him to "Step Into the F***ing Octagon"
And now it looks like Conor McGregor will be going for a world title in the welterweight division. It is worth noting that the Irishman has spoken about wanting to win the welterweight championship multiple times in the past and he might just fight in the welterweight division upon his return to the octagon.
Moreover, 'The Notorious One' has been quite vocal about wanting to face Kamaru Usman for the title. However, for that to happen, Usman will have to beat Leon Edwards and win the UFC welterweight championship again. That said, it will be interesting to see if Conor McGregor can make his dream of becoming a world champion at three weight classes come to life upon his return.
Is Conor McGregor's record at welterweight better than his lightweight record?
In the UFC, Conor McGregor's record at welterweight is better than his record in the lightweight division. The Irishman has fought in the lightweight division four times during his run in the UFC.
ALSO READ: "Nothing Dirty at All": Daniel Cormier, Dustin Poirier, Michael Bisping, and More Rally Behind Brandon Moreno After His 'Savage' UFC 283 Victory
However, he has managed to pick up only one win against Eddie Alvarez and lost once against Khabib Nurmagomedov and twice to Dustin Poirier. On the flip side, McGregor has fought in the welterweight division three times in the UFC and has won two of those bouts. He fought Nate Diaz twice, winning one and losing one. He also defeated Donald Cerrone.
 

View this post on Instagram

 
It's safe to say that his record in the welterweight division is much better and it looks like a fair choice for him to fight in the welterweight division upon his return. Also given his current size a welterweight return is most likely to happen. Also, if he succeeds in winning the title he will become the first-ever fighter to win titles in three divisions.
What is the right choice for Conor McGregor on his return according to you guys?
---