Ex-UFC Star Sends Witty Message About 'Vaccine Mandates' in Honor of Late Former NFL Guard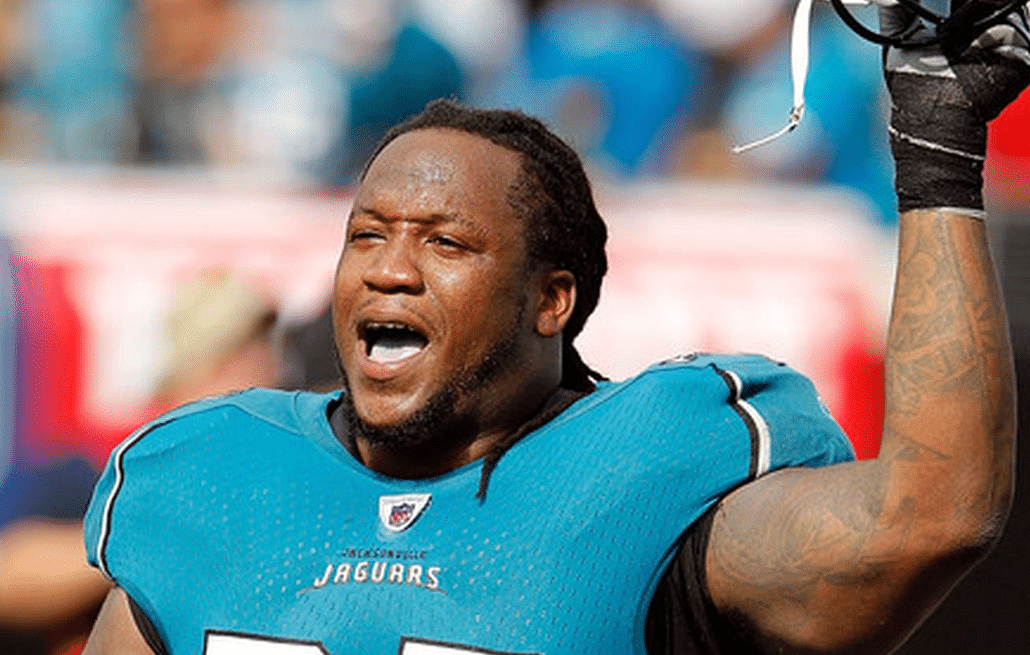 Former NFL player Uche Nwaneri passed away at the age of 38 last week on Friday. It is being reported that he collapsed in the bedroom of his wife's house at 1 AM and was unresponsive.
While the official cause of his death is yet to be awaited and will take a few weeks until the toxicology report comes back. It is being reported that he suffered acute heart failure.  Following his death, a former UFC star took to Twitter to post a rather witty message in honor of the late NFL star.
What did the ex-UFC star say in honor of the late former NFL guard?
Former UFC star, Jake Shields was quick to jump to Twitter and pay his respect to the late NFL guard. However, he did so by posting a rather witty message about the vaccine mandates. It is worth noting that Uche Nwaneri was quite vocal about covid vaccines being made mandatory in the past.
ALSO READ: UFC Legend Reacts to Arrest of Ex-MMA Star Phil Baroni for Allegedly Murdering Girlfriend in Mexico: "Really Hoping This Is a Sick Joke"
Loading embed tweet https://twitter.com/jakeshieldsajj/status/1610348852724531202?ref_src=twsrc%5Etfw
On the flip side, the former UFC star wasn't. Now, after Uche Nwaneri passed away after acute heart failure which was conspired to be one of the after-effects of the vaccine. Jake Shields took to Twitter and posted a picture of Nwaneri's tweet supporting the vaccine mandates. He said: "A tell in two tweets #RIP"
What did Uche Nwaneri say about the vaccine mandates?
As mentioned earlier, the former NFL guard was quite vocal about his support for vaccine mandates. He always made it a point to let everyone know the importance of vaccines. And suggested that the virus was spreading because of the people who were refusing to get vaccinated.
That said, there has been no conclusive evidence that suggests that there are any risks involved in the after-effects of vaccines. It shouldn't be believed that the reason for his acute heart failure was anyway linked to the Covid-19 vaccine.
ALSO READ: "My Biggest Fear as a Fighter Is Exactly What We Just Saw": MMA World in Shock After Damar Hamlin Injury Ft. Dustin Poirier, Paige Vanzant, Khabib's Friend, and More
What are your thoughts on Uche Nwaneri's tweet? What do you guys think about Jake Shields's tweet?
---