Anderson Silva UFC Record: Best Knockouts From 'Spider's' UFC Career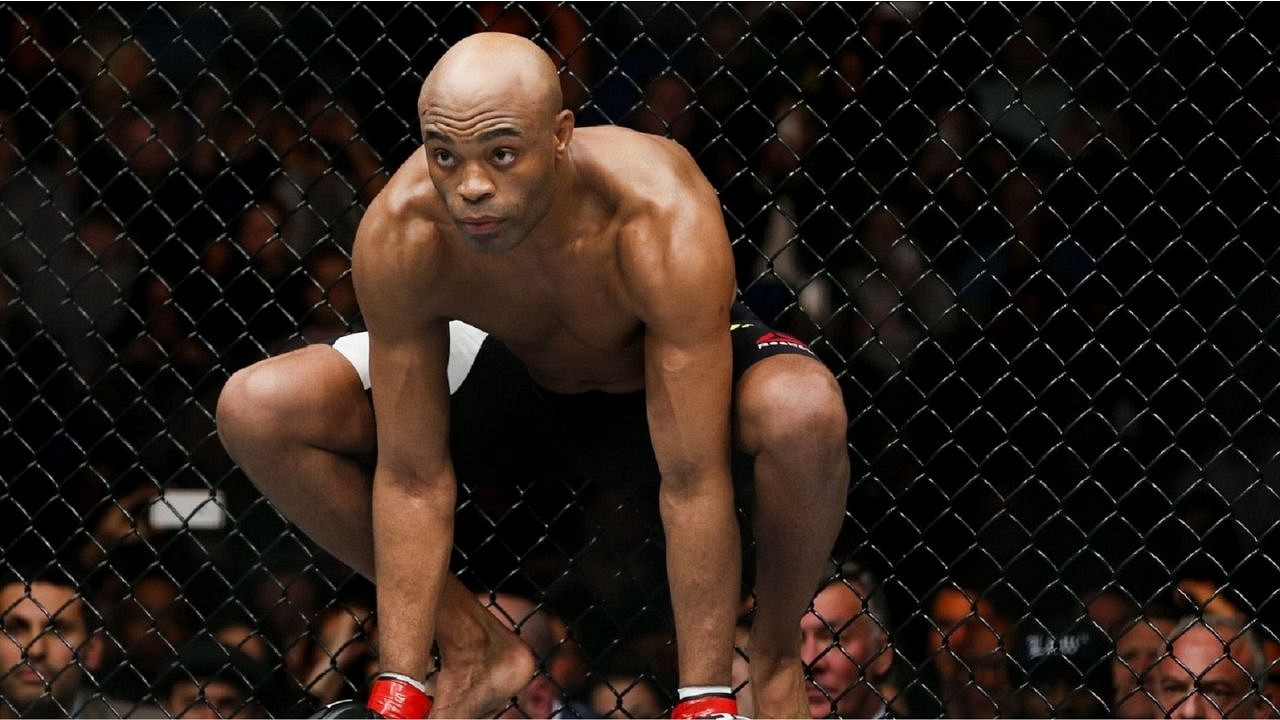 UFC is the top mixed martial arts organization in the world. The first event of the UFC i.e. UFC 1 was way back in 1993. It has come a long way since and has seen many talented fighters over the years. From Royce Gracie to Jon Jones the UFC has always been talent stacked. The best fighters in the world fight in this promotion. When it comes to striking very few were on the level of Anderson Silva. The comparatively new fans would like to know what the 'Spider's record is and what were his best knockouts.
Anderson Silva was the UFC middleweight champion back in the day. He fought in pride and cage rage before coming into the UFC.
 Anderson Silva's record: Best Knockouts
The Spider has had many fights in the UFC, and his highlights seem as interesting as anybody else. Anderson Silva's professional record is 34 wins and 11 losses, with one no contest. The southpaw with a 77-inch reach advantage had striking accuracy better than anybody else in the game.
Anderson Silva's last fight was against Uriah Hall, where he lost the fight in a round via KO/TKO. His rivalry with Chris Weidman and Chael Sonnen was something to remember. Silva vs Sonnen 1 was a shocker as Chael Sonnen won the first 4 rounds but got submitted in round 5.
They had to have a rematch, and this time their encounter was completely different. The Spider finished The Bad guy via KO/TKO punches in round two.
His fight against Forrest Griffin was a striking clinic as Griffin looked like he never belonged in there with Silva.
ANDERSON SILVA IS HEADING TO THE UFC HALL OF FAME 🕷️ 👏 pic.twitter.com/zeMHFivk7f

— ESPN MMA (@espnmma) March 18, 2023
The Spider knocked out Rich Franklin twice. Nate Marquardt, Patrick Cote and Vitor Belfort were some of the names that were knocked out by Anderson Silva. Anderson Silva was also known for his showboating, and that hit him back against Chris Weidman.
Anderson Silva's Downfall:
In his last 9 fights in the UFC, Silva just had one win. The downfall wasn't pretty obvious in his fight, but the opponents were just young and hungry and started studying Anderson Silva's fight style. Many consider Silva and GSP the top two greatest of all time.
The fans never got to see this fight even though both the fighters were just one weight class apart from each other. GSP dominated the 170-pound division, while Anderson Silva dominated the 185-pound division.
Israel Adesanya showed huge respect to Anderson Silva and also fought him with a great game plan. The fight was a treat for the fans who love striking. Silva also went on to try his luck in boxing but failed. Jake Paul knocked out Anderson Silva and won the bout.
What do you think about Anderson Silva's career?
---
Share this article