Colby Covington: Jorge Masvidal is Not On The 'Same Level' as Him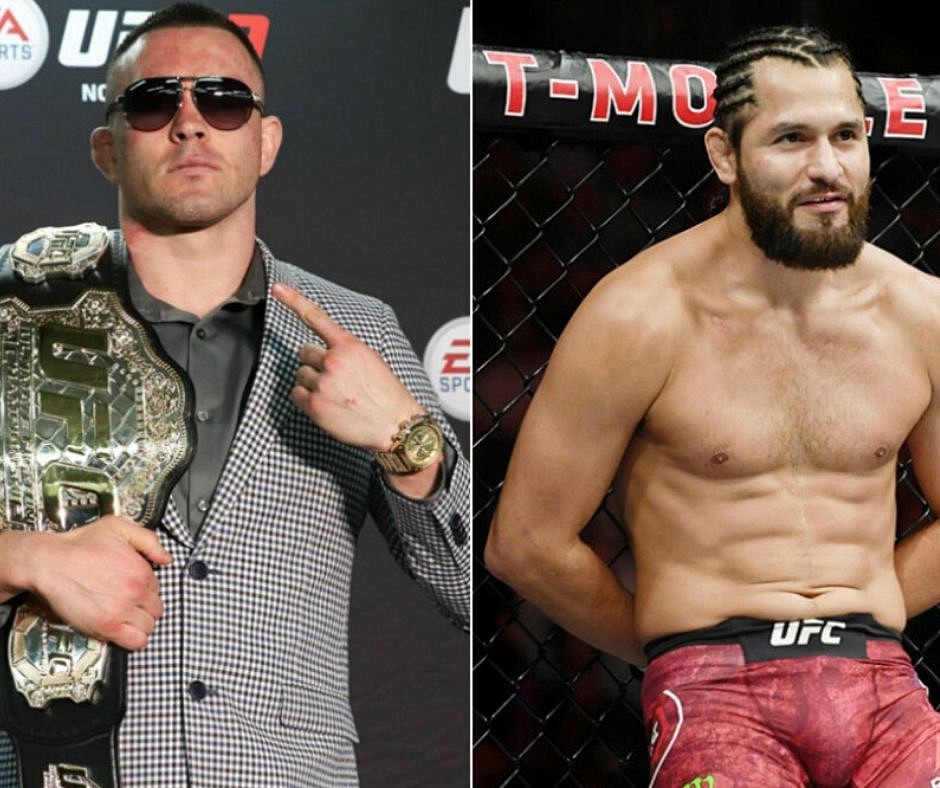 Colby Covington is not fond of Jorge Masvidal. It is a statement which got solidified when Covington recently expressed how Masvidal is not on the same level as him.
When Gilbert Burns was tested Corona positive, both Colby Covington and Jorge Masvidal were quick to offer their services to substitute the ailing fighter. Since, only one spot was there, and given that Covington already had fought Usman before. Masvidal got the green signal to headline the main event of UFC 251. However, the result was not the ideal one for "Gamebred" as he lost after a unanimous verdict.
Also read: Kamaru Usman Defeats Jorge Masvidal, and retains Welterweight title
Recently, the No.2 in the Welterweight division Colby Covington in a chat with MMA Junkie opened up about the fight between Usman and Masvidal. The "Chaos" was right out blunt in telling that he was not impressed with the contest, and tagged it as a rather boring one.
Here's What Colby Covington Precisely Said
"I wanted to watch, but then I feel asleep, It was so boring, it was a hug-fest and they were playing footsie the whole time. That wasn't a real fight. 'Marty Fakenewsman's' stock went way down in that fight. He's definitely the most boring fighter in the history of the UFC and we found out just what I said the whole time"
Covington further brazenly took aim at Jorge Masvidal and said  "Street Judas' Masvidal is all hype. He had his 15 seconds of fame, his 15 seconds of fame are up. He hit lightning in a bottle, but just we found out what everyone knew. He's not a well-rounded fighter, he got exposed."
He did not finished there, and additionally said "It's pathetic that he's out there asking for a rematch. He lost every round, dude you got destroyed. I won three rounds off 'Marty Fakenewsman,' you're not on my level Jorge and you know that. Deep down inside, you could say whatever you want to the media and talk all that (expletive) before, guess what (expletive), I'm not at American Top Team no more, we could do this anytime."
Why Colby Covington VS. Jorge Masvidal, Would be a Great Encounter?
The duo has a history, which goes way back to their sparring days at American Top Team (ATT). For 8-years Covington and Masvidal were sparring partners, and even lived together for some time. Their relation got tainted when Covington parted ways with ATT. Now, these two former friends (Colby Covington and Jorge Masvidal) despise each other.
Covington in the same conversation with MMA Junkie also said,
"If he ducks me so hard that he refuses to fight me and he just runs away. It just shows how he's all hype," Covington said. "He's got 15 losses on his record. A true definition of a journeyman in this sport. He's always been the Robin to my Batman. And always been the JV to my varsity. It doesn't have to happen because if it doesn't happen, frankly, the fans and the people will know why it didn't happen because he was scared and he didn't want it to happen. So I would love for it to happen, it's an easy fight. I would expose him.
"It would be a lot more entertaining. That last fight, that was the most boring fight of all time with 'Marty Fakenewsman' so if I get in there, he'll never be the same person again and he knows that deep down. We sparred a lot of rounds for eight years. You can go on YouTube and look at the last time we fought. We fought in our living room, we used to live together so we fought every chance we got and he never won one second of those fights. They were pretty violent, I left him unconscious face down a couple of times."
With this History, certainly a contest between these two welterweights would be spectacle to watch.
For More UFC News Click Here
---
Share this article