'I am Batman'- Kevin Holland On His Upcoming Fight With Jack Hermansson and The BMF Title Contention That May Follow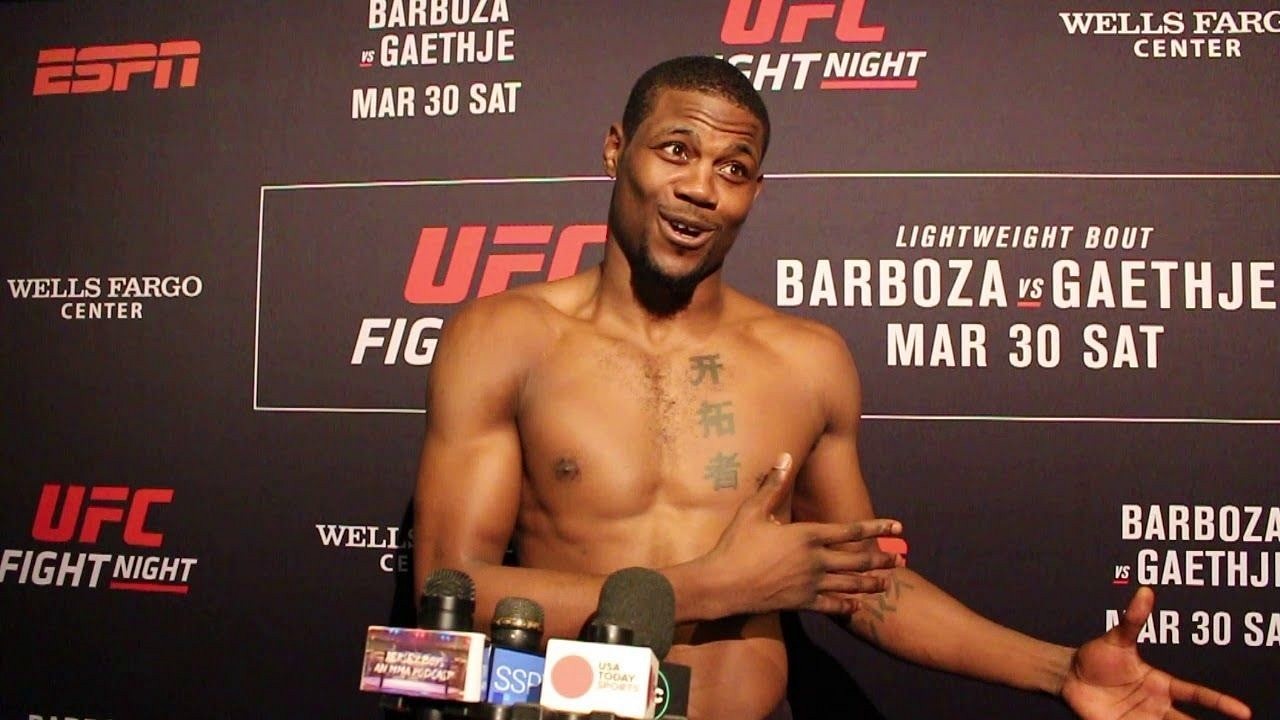 Fighter of the year prospect Kevin Holland exhibits positive attitude ahead of his fight against Jack Hermansson.
With already four wins in the year, Kevin Holland wasn't supposed to feature in any card in 2020 anymore, but it turns out he is now headlining the fight night event on December 5.
After the planned main event bout between Darren Till and Jack Hermansson fell through, following Till's withdrawal on account of an injury, Kevin Holland stepped in and will now possess a chance to become only the third fighter in the modern history of UFC to go 5-0 in a year.
Reflecting on the same Holland showcased a motivated figure in his interview with ESPN's Ariel Helwani, and also laid out his future plans, which includes a potential gaze at the BMF title as well.
Kevin Holland On His Upcoming Fight With Jack Hermansson
Talking to Ariel Helwani, Kevin Holland revealed he has an admiration for the fictional superhero character Batman, and says one of reasons he learnt martial arts is because he wanted to become Batman. Thus, in lines with it the irony has finally stricken, as his next opponent to be, Jack Hermansson is nicknamed as -The Joker.
"Everything I've ever imagined (is) slowly coming to fruition, Besides becoming Batman. I'm fighting the Joker, so maybe I am Batman."
So, while the fight has a comic book angle, Holland also weighed in on the world outside comic books i.e., The Octagon (For fighters exclusively), and expressed that come December 5, he will bank upon his iron defense to help him prevail once again.
"MMA is awesome but self-defense is where I started from. I's where I'm always going to be. It's like when it's all over said and done with, I'll probably teach self-defense. So, as long as I can defend myself at all times I'm good. I'm gonna beat the brakes off with Jack if I get the chance, so he better not give me the chance. He better shoot like his life depends on it, and then shoot again and then shoot again.
"It's like Jack, I'm gonna give you a secret, the best way to take me down is to chain four to five takedowns or wait until I get tired, other than that you're screwed baby, and they are giving me four weeks to get ready for the fight, I doubt I'll be tired."
Kevin Holland Eyes BMF Title
After his win at UFC Vegas 12, the Middleweight highlighted his beef with the division's current champion Israel Adesanya. And talking about the same on the Helwani's MMA show, Holland recalled a couple weeks old instance, where a security guard asked him, when he will fight Izzy?, to which he said, whenever the time comes it comes, I'll keep working for it.
However, with that being the case he also conveyed that he is not chasing any interim title, and has plans to go down in the weight division (Welterweight) to present a challenge for the BMF title, which is presently held by Jorge Masvidal.
"I think Izzy has a lot of options ahead of him, you know coming back for a little old kev, I'm gonna have to put in a lot of work to do it. So that being said, I ain't trying to fight for no Interim belt." Kevin said, "I walk around at 196 pounds. I have leverage, I'm tall, I'm long, so I can fight at 85 no problem. But if they had a 75 weight class I'd be there, but they do have 2 belts at 170 pounds, and I think one belt doesn't belong at Welterweight. You know what I mean I think you know what I mean. So, maybe I go out and slap somebody after the fight let everybody know I'm really a Bad M***** F*****, then I can get a Bad M***** F***** fight. That's what I am shooting for, F*** all the other."
Also read: Watch Kevin Holland's Funny Little Instance With Referee Mark Smith At UFC Vegas 11
---
Share this article