Is Said Nurmagomedov Related to Khabib Nurmagomedov?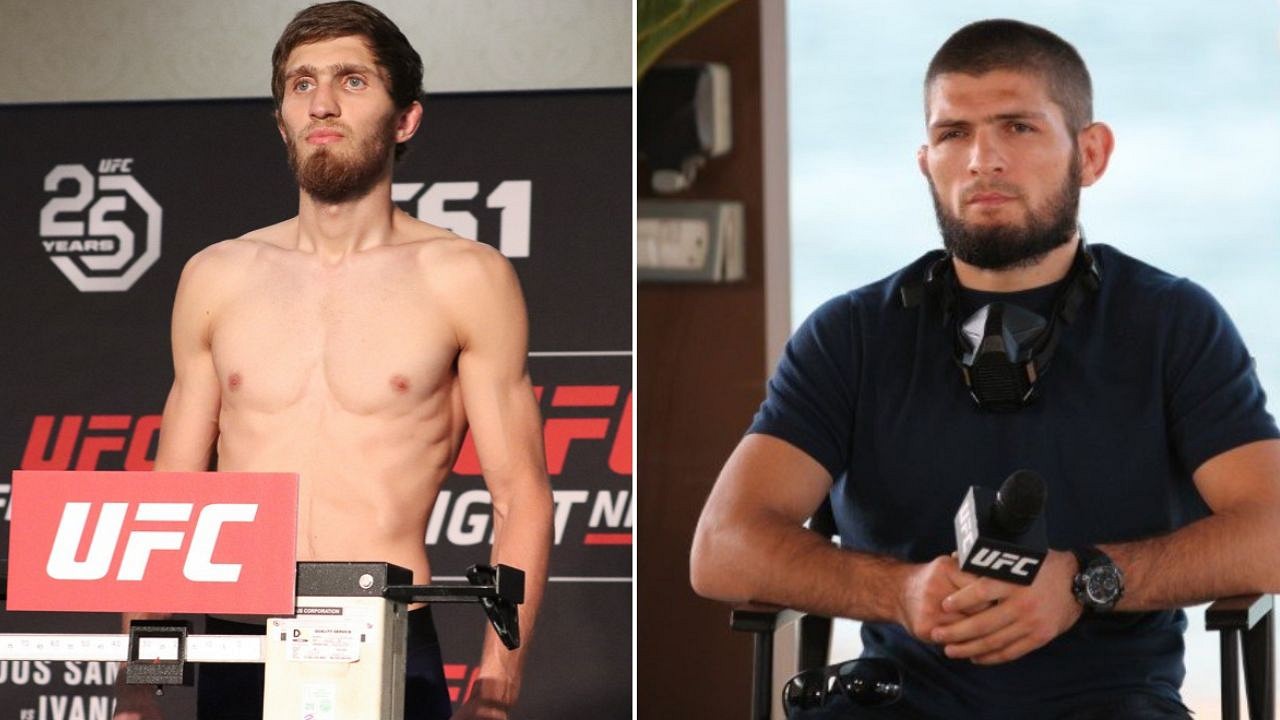 UFC Fight Night Petr Yan vs Merab Dvalishvili went down, and it was a good night of fights. The arena in Las Vegas was filled with enthusiastic fans and the energy was palpable. One of the familiar Russian names on the card was Nurmagomedov. This familiar name has led to fans wondering if Said Nurmagomedov is related to Khabib?
Said Nurmagomedov is a bantamweight fighter in the UFC who fought Jonathan Martinez. Unfortunately, he couldn't get the victory as the fight went to a decision where Martinez's hand was raised inside the octagon.
But is Said Nurmagomedov related to Khabib, is he Khabib's cousin brother? These are some questions that fans want the answers to.
The Nurmagomedov family line is present in the UFC. After Khabib's retirement, his cousin brothers are representing Dagestan and the family in the UFC in different weight divisions.
Also Read: Did Conor McGregor Train Merab Dvalishvili for His Fight With Petr Yan in Las Vegas?
How are Khabib Nurmagomedov and Said Nurmagomedov related?
Though both the fighters share a common surname, they are not related. Khabib and Said are not related to each other, nor have we seen them training much together. Khabib, however, has his two brothers fighting in the UFC.
According to a report from mediarefree back in 2022, Khabib Nurmagomedov and Said Nurmagomedov are not related to each other. They are not cousin brothers and aren't related to each other in any way. Khabib has also clarified this in an interview with RT sport back in 2018.
It was amazing performance guys.

Coach @akajav thank you so much for everything you doing for brothers 👊

Просто отличное выступление Брат, растешь с каждым боем @usman_nurmagomedov https://t.co/8yxdmaGKYR

— khabib nurmagomedov (@TeamKhabib) March 11, 2023
Khabib Nurmagomedov's two cousins Abubakar Nurmagomedov and Umar Nurmagomedov are fighting in welterweight and bantamweight division in the UFC. Umar Nurmagomedov is 16 and 0 and is an upcoming prospect. Abubakar Nurmagomedov is currently 17 and 3 in his career with 1 NC.
Said Nurmagomedov also has a record of 17 wins and 3 losses. Both Said and Umar are in the bantamweight and could clash going ahead in the UFC. Abubakar Nurmagomedov became famous when the Russians fought the Irish people after Khabib and McGregor fight.
The Future of Bantamweight division:
The UFC fight night had a couple of Bantamweight fights. The main event saw a dominant performance from Merab Dvalishvili, who picked a win over Petr Yan. It was a five round war and the decision went to Dvalishvili.
Aljamain Sterling and Henry Cejudo are set to face each other for the bantamweight title at UFC 288. It's going to be a hell of a night, and we get to see the return of the king of cringe. It would be interesting to see how the betting lines open and who is a favorite to win the fight, as both the fighters are at the top of the food chain.
Who do you pick?
Also Read: UFC Fight Night: Petr Yan vs. Merab Dvalishvili – How Much Money Will the Fighters Make?
---
Share this article