Joe Rogan Lauds Chris Rock for His New Netflix Special While Chastising Will Smith's 'Dumb Thing' at Oscars 2022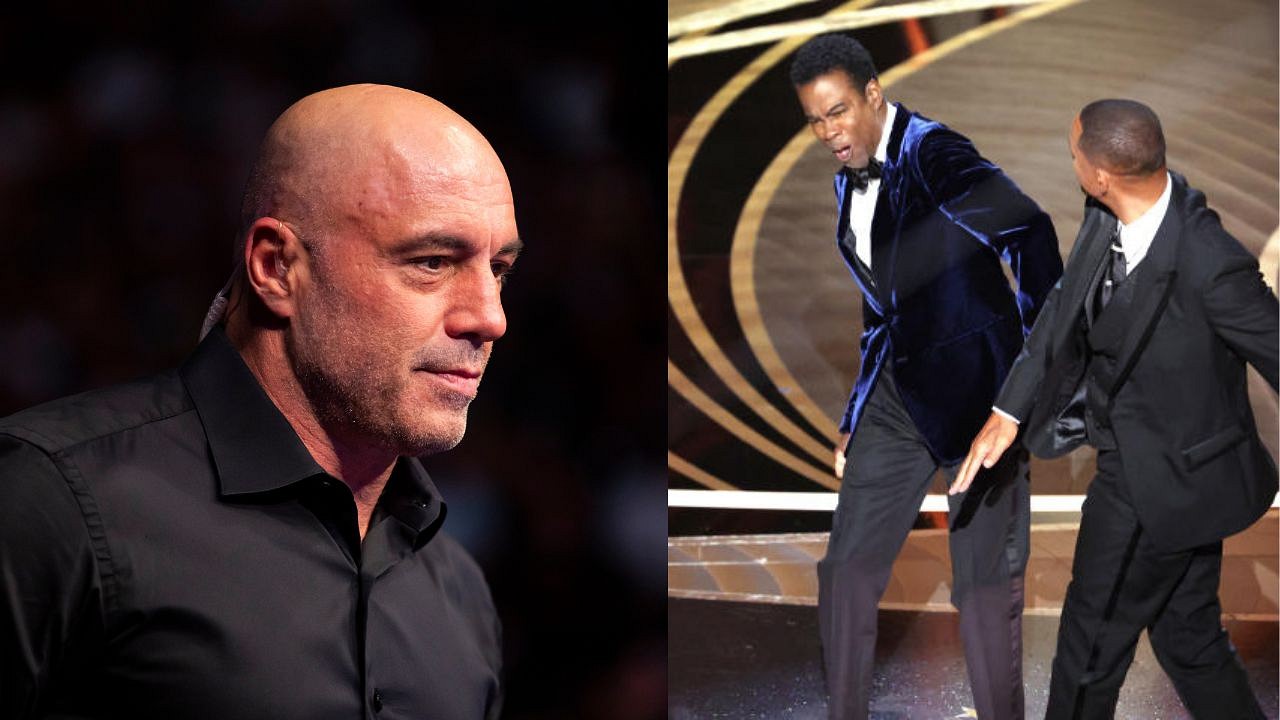 Last year's Oscars are one of the most memorable ones in the history of television because of the Will Smith and Chris Rock incident. The Hollywood star Smith slapped comedian Rock on stage after the latter made a joke about his wife. Although not much was said about the incident during the Oscars, Smith received a lot of heat on the internet. Many condemn his actions on live television. One of them was the veteran UFC color commentator, Joe Rogan. Rogan thoroughly discussed the incident on his famous podcast, 'The Joe Rogan Experience.'
Rogan strongly criticized Will Smith's actions on the show. Now, following the 2023 Oscars that took place recently, the incident has become fresh in the minds of people after a year.
What did Joe Rogan say about Will Smith and Chris Rock?
Apparently, the stand-up comedian Chris Rock released his comedy special on Netflix recently. His special contains a lot of material from the Oscars incident and Rock has mocked Smith in several instances.
ALSO READ: Vile 'Blackface' Conor McGregor Meme Leaves Fans & UFC Stars Divided: "Bring Back Khabib"
While talking about the same in a recent episode of his podcast, Rogan talked about Rock's special. He was all complimentary about the comedian and also stated that it was a bold move from Rock.
The 'Hancock' star was surely one of the most likable personalities in Hollywood. However, his actions at the Oscars left a foul mark on his legacy. Smith was banned from the Oscars for 10 years as a result. Despite his apology to Rock, Smith became the subject of memes on social media.
Rogan discussed the same on his podcast. Talking about the degree of Smith's actions, Rogan said, "What a dumb thing to do… to be that person who's publicly loved… until that moment nobody really had a bad thing to say about… everybody loved that guy." Rogan said.
Jake Shields reacts to Chris Rock's joke about Will Smith
As aforementioned, Chris Rock's new special is directed toward Will Smith. He clapped back at the Hollywood actor for the slap. Before the release, Rock performed some of the jokes from his special during a show.
Chris Rock goes hard pic.twitter.com/L5FCGLmoum

— Jake Shields (@jakeshieldsajj) March 4, 2023
It apparently went viral, and even the former UFC welterweight title challenger Jake Shields reacted to it. One of the jokes from the special was about Smith's role in a movie where he played a slave.
ALSO READ: Andrew Tate Statement: Influencer Speaks About 'Eventual Release' Despite Extended Detention
In context to that, Rock reportedly said that he watched the movie just to see Smith getting whipped. Shields posted a screenshot of the news on his official Twitter account. The ex-UFC fighter is a controversial personality and never backs down from speaking his mind on the internet. Thus, he posted the tweet without hesitation.
What are your thoughts on Shields' tweet? What do you guys think about Rogan's word for Smith and Rock?
---
Share this article