"Utmost Respect for LeBron James": Paul Pierce Forgets His Longtime Rivalry With Lakers Star and Gives Him His Flowers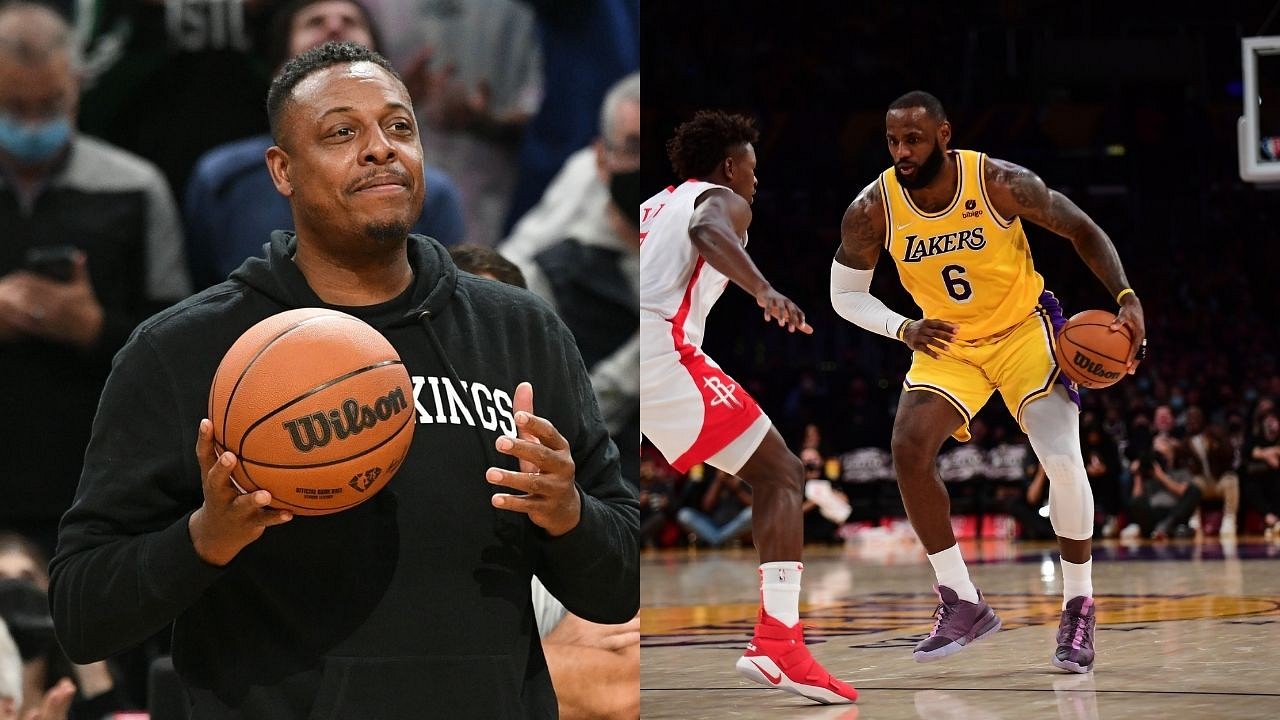 In his 20 years in the NBA, LeBron James has had a long list of rivals but "The Truth" is probably the one who will go down as the best when it's all said and done.
Paul Pierce might not have stolen as many NBA championships from James as Stephen Curry did later on, but he and his Big-3 (or 4) in Boston do get the credit for making "The King" runoff from Cleveland and making a Big-3 of his own with the Miami Heat.
Although he was not as good as LeBron on the hardwood, Pierce never held himself back in going off against the face of the league, both on and off the court. Even after his retirement, he has said some absurd things about James and even Dwyane Wade.
Also read: 38-Year-Old LeBron James, After Being Declared "WASHED", is NBA's Most In-Form Player Ahead of Youngsters in Their Prime
However, it looks like Paul has finally had a change of heart for once.
Paul Pierce finally gives LeBron James his flowers
In a recent episode of What's Burnin with Matt Barnes and Rachel Nichols, the 2008 Finals MVP went on to remember his own time in the NBA at 38 years of age and how he wouldn't even feel like waking up and working out.
He then went on to praise LeBron for putting up 40-point games, "being one of the greatest for the longest time" and an inspiration to the younger generation. Pierce also accepted to have "utmost respect" for James.
This heart-warming statement by the Celtics' legend will touch plenty of Celtics, Lakers, Heat as well as Cavaliers fans. The latter three, of course, not having a lot of good memories involving The Truth.
Also read: Dwight Howard Hated $198 Billion Sportswear Brand Hyping a LeBron James vs Kobe Bryant NBA Finals
Pierce-LeBron rivalry
From eliminating LeBron James and his Cleveland Cavaliers from the 2008 Eastern Conference Semi-finals and denying the world to watch a Kobe-LeBron Finals twice, to pulling off a clutch game-winner against his Heat in Game 5 of the 2012 Conference Finals, Pierce troubled James like none other.
But what defined Paul's toughness and old-school mentality was his real hatred for the 4x MVP which didn't even allow him to high-five a kid wearing a 'LeBron James' jersey. That man, when he played the game, was as relentless as they come.
Also read: LeBron James Largest Regular-Season Comeback Wins: Lakers' 25-point comeback takes 3rd spot on The King's 20-Season NBA Career
---