Virat Kohli is not interested in endorsing Pepsi anymore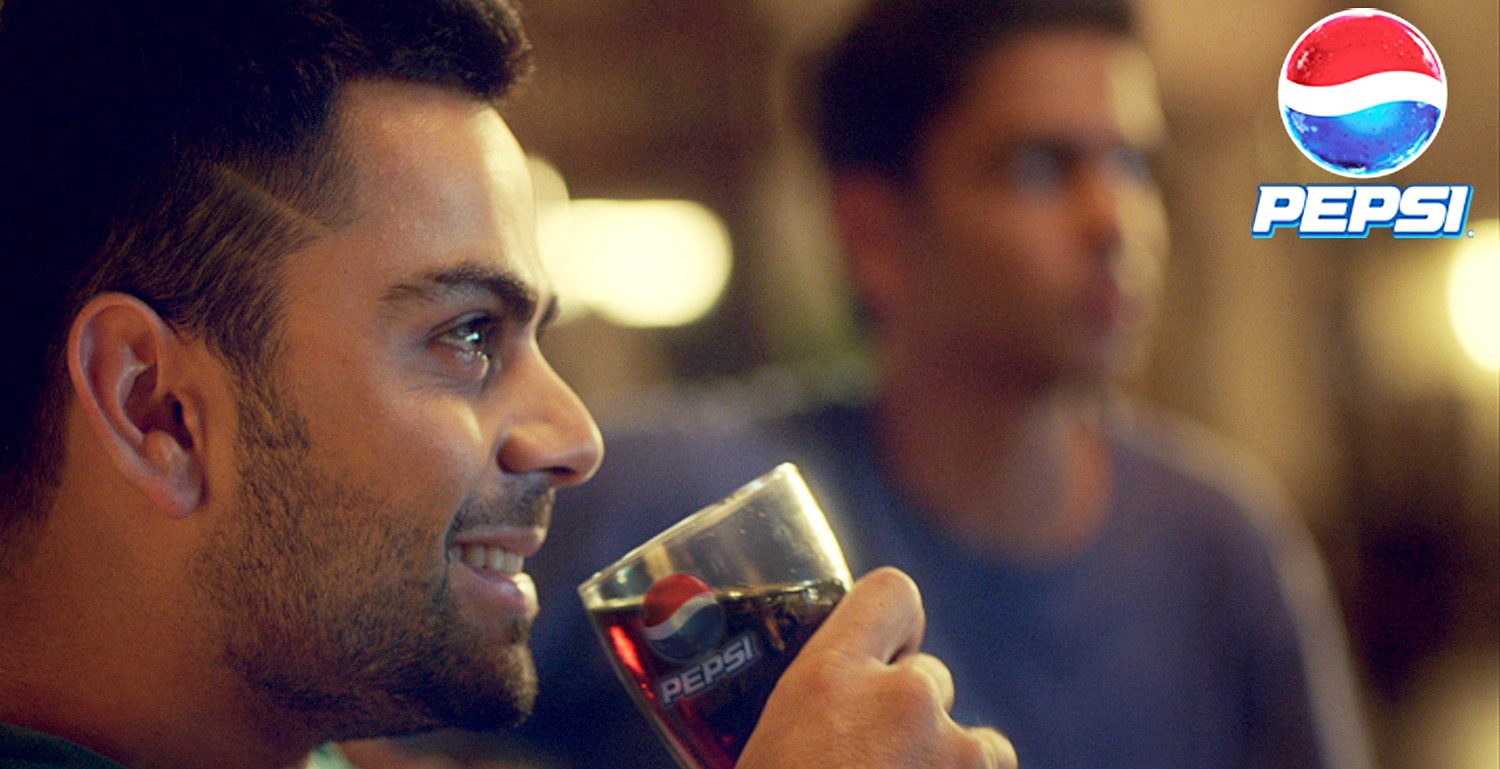 Virat Kohli is now the country's highest paid celebrity. Yes, let that sink in! At this moment in time, there is no brand bigger than Virat Kohli in India. While the who's who of the corporate world is trying to get the Indian captain to endorse their products, Kohli has decided to become much more selective in the products that he wants to associate himself with. So much so, that he is thinking of ending his six year long association with Pepsi. But why is Virat Kohli is not interested in endorsing Pepsi anymore?

Apparently Kohli is wary of endorsing sugar drinks, as it does not resonate with his image as a fitness icon. He does not want to give a wrong impression to the people.
This is what a PepsiCo spokesperson said,
"He may choose to associate with another brand from within the company's portfolio," this official said.
This is happened in the past with Sachin Tendulkar. After initially being a part of Pepsi's promotional campaigns, Sachin decided to sign a partnership deal with PepsiCo for its Quaker oats brand. The company wishes to keep hold of Kohli, or obvious reasons.

The swashbuckling batsman is on par with the likes of Ranbir Kapoor, Ranveer Singh, Shahrukh Khan and Alia Bhat in terms of influence potential and star power. Also, the company has invested a lot of time in Kohli, as they have been together for the past six years.
This is what Kohli himself had to say,
"When I started my fitness turnaround, it was more of a lifestyle thing initially. If something goes away from that, I would not want to be a part of that or be promoting that," he said. "We are actually on the cusp of making some big changes on that front. Things that I've endorsed in the past, I won't take names, but something that I feel that I don't connect to anymore. If I myself won't consume such things, I won't urge others to consume it just because I'm getting money out of it."
Let us wait and watch what happens!
---