Virat Kohli wants to carry out the same tactics in future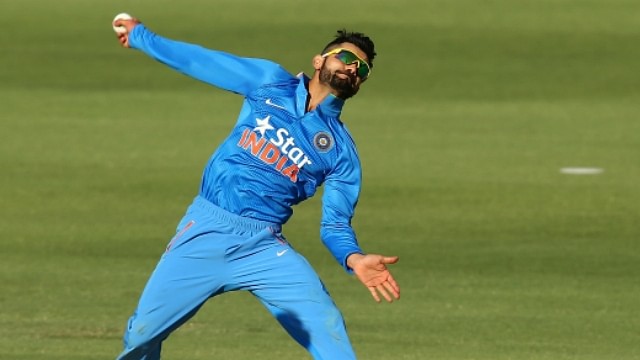 The Indian skipper Virat Kohli must be the happy man. From wielding the bat to swinging the ball, from making acrobatic attempts to taking amazing catches, Indians were clearly in the game to give legendary bowler Ashish Nehra a perfect farewell.
India successfully opened their account against New Zealand in T20Is. This is something that they will continue to extend the winning run from now on rather than operating in nagging accuracy.
The way the batting was carried out by both the specialist openers, Rohit Sharma and Shikhar Dhawan was so mesmerising to watch. They scooped up twin 80's to their names and they made a real case for themselves to beef up their consistency levels.
Also watch: Virat Kohli surprised at his own amazing six
According to Virat Kohli, India gave absolutely everything to outsmart the Black Caps. Kohli further added that the openers laid a perfect pathway by putting the highest ever 158-run stand for the first wicket.
"Very clinical performance from the whole team. The wicket I felt was a bit damp. But the two guys at the top of the order set up the platform for us and were outstanding," Kohli said at the post-match presentation.
The Indian skipper also spoke about the team's composition that gave the right amount of balance for them. Having a sleeker bowling alternative is always good for the team according to Kohli. He expects to implement the similar tactics in the future as well.
"You need to back your top 5 batsmen along with MS. Hardik as number 6 and Axar at 7 gives us balance. This is something we might follow in the future as well. As a captain, you always need an extra bowling option," Kohli signed off.
---