Virat Kohli's Innings and Toss led to our defeat : Alastair Cook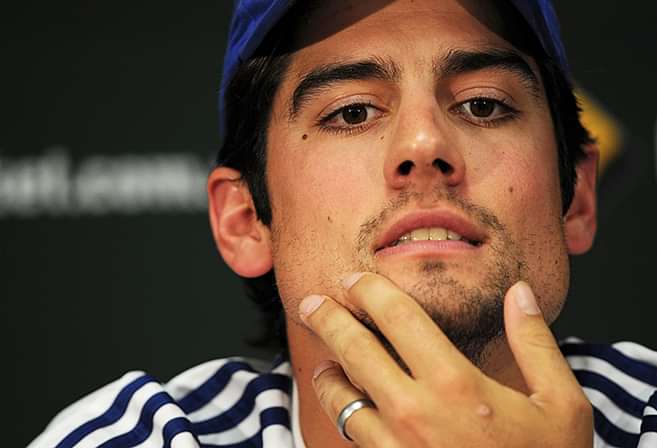 India defeated Alastair Cook's England side by a huge margin of 246 runs in the second test match played at Vishakhapatnam.  The victory gave India a 1-0 lead in the 5 match series. After the defeat Cook said that it was Virat Kohli which differentiated the 2 sides.
"If you take Virat's runs out of the game, I know you can't do that, but we have put their batsmen under a lot of pressure," Cook said at the post-match press conference.
Kohli played an amazing innings of 167 in the first innings followed by crucial 81 in the second. India could give a humongous target of 405 to England because of these contributions. England innings was packed at a mere 158 in 97.3 overs. The scorecard indicates a huge English defeat but Cook believes there are many positives to take.
Follow Us On Instagram : The SportRush on Instagram
"The thing that gives the belief is over 10 days of cricket we competed very well in India. Yes we have lost by a huge margin but the margin of runs is a different story.
We could have played aggressively and lost by 150 or so. But we went the defensive way," Cook added.
Talking about the positives before the Mohali test, Cook said: "Adil Rashid was excellent in the two games, a real step up for him. Ali bowled really well too. Jimmy is good on his comeback. So a lot of good things! We need to put the whole game together to beat India. If we get ahead of them in Mohali, then we may put pressure on them."
Cook also pressed upon how tosses turn 'massive' in India. He also mentioned that a couple if good tosses in the coming matches will do good to his team.
Also Read
Ricky Ponting to be Australian Coach?
"It was a 'massive' toss to lose. But in certain periods of game we played good cricket. We can all agree how good a toss it was to win. It's a disappointing loss. We just got to do things right and we are still very much in the series. A couple of good tosses will help, there's no doubt about that," said Cook.
"It definitely doesn't guarantee any result. But it's been very advantageous to bat first on these wickets. The first day was the best day to bat undoubtedly. You saw the scoring rates decline as opposed to the first day. It was harder to score as the days progressed.
"When you concede 455 and you're 80/5, it's a long way to cover. That cost us the game. When you're behind it's always hard to recover in these conditions. We did show some good fight though," he finally added.
---