Virender Sehwag: Roundup of his best tweets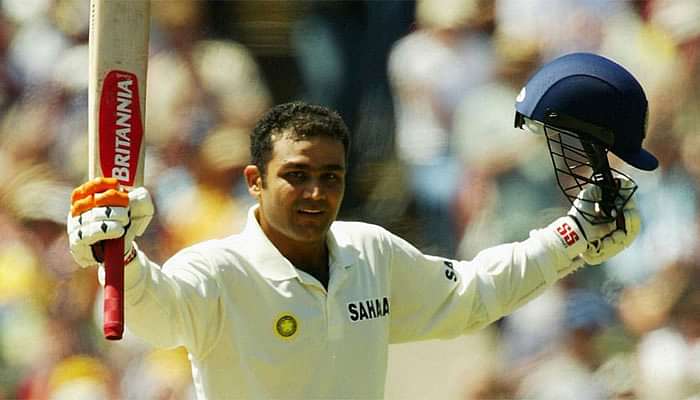 It is Viru Paaji's birthday today, he was not only an entertainer on pitch, but seems as if he has carried on that form on the Social media platforms, especially twitter where has owned twitter and provided enough moments to laugh and applaud his sense of humor.
We see a roundup of his best tweets and also TheSportsRush wishes Viru Paaji, a very Happy Birthday!!!
Loading embed tweet https://twitter.com/virendersehwag/status/789034383369838592?ref_src=twsrc%5Etfw
Loading embed tweet https://twitter.com/virendersehwag/status/789024155748306944?ref_src=twsrc%5Etfw
Loading embed tweet https://twitter.com/cricbuzz/status/789001962939265024?ref_src=twsrc%5Etfw
https://twitter.com/VSehwagFansFort/status/788789815508480000
https://twitter.com/Raghavsniper/status/788713625846296577
Loading embed tweet https://twitter.com/virendersehwag/status/787863878860414976?ref_src=twsrc%5Etfw
Loading embed tweet https://twitter.com/virendersehwag/status/787656236816855040?ref_src=twsrc%5Etfw
Loading embed tweet https://twitter.com/virendersehwag/status/786255508588072960?ref_src=twsrc%5Etfw
Loading embed tweet https://twitter.com/virendersehwag/status/785545757210320896?ref_src=twsrc%5Etfw
---