WATCH: Erik Lamela Sent Off For Shoving Kieran Tierney In The Face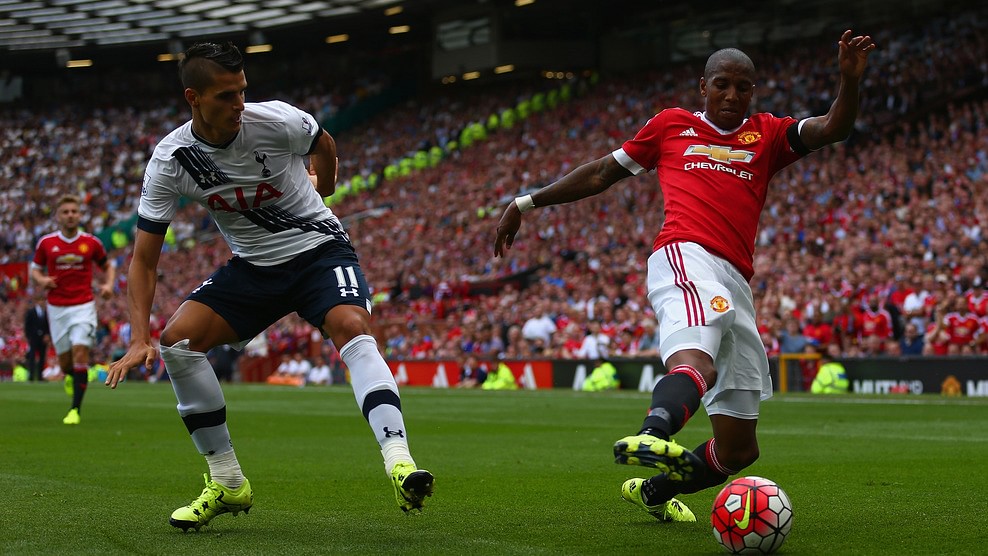 The Tottenham player endured an eventful night
Watching Erik Lamela play football is an engrossing sight. Its more down to his antics away from the ball rather than the pleasure he gives with his expertise on the ball.
The Tottenham player didn't disappoint in his side's London derby matchup against Arsenal on Sunday as well. In what was an eventful night for Lamela, the player ended up scoring and then receiving two yellow cards to receive his marching orders on the night.
Coming on in the 19th minute as Heung-Min Son hobbled off the park after receiving a knock, Lamela ended up giving Tottenham the lead on the night. In what was Tottenham's first effort on goal, Lamela found the net with an effervescent strike, one which left Arsenal's defenders flummoxed.
Lamela's Recklessness Costs Tottenham
However, the player was equally guilty at potentially costing his club the affair as well. Receiving his first yellow card in the 67th minute, Lamela failed to learn from his mistake as he impeded Tierney in the 76th minute to receive his marching orders.
In what was an unceremonious exit for the player, Lamela ended up budging his arm and elbow into Tierney's face. The incident occurred when Tierney was trying to refrain Lamela from venturing up the park with the Tottenham player indulging in lashing out at the Arsenal fullback in a bid to evade him.
Lamela red card 🎥pic.twitter.com/r4VxbmTxiC

— #FastGoal (@Fastgoal2) March 14, 2021

While Lamela feigned innocence after his misconduct, there was little outcry from Tottenham's players with many understanding the magnitude of Lamela's action. Lamela meanwhile himself was less appreciating of the referee's decision as he looked surprised and distraught upon receiving the red card.
Reduced to 10 men, Tottenham find themselves chasing a one goal deficit after Alexandre Lacazette powered Arsenal into the lead from the penalty spot.
The French striker's second half goal came in the wake of Martin Odegaard levelling things for the hosts after Lamela had previously given the visitors the lead.
---