What happened to Aston Martin's Felipe Drugovich in F1 pre-season testing?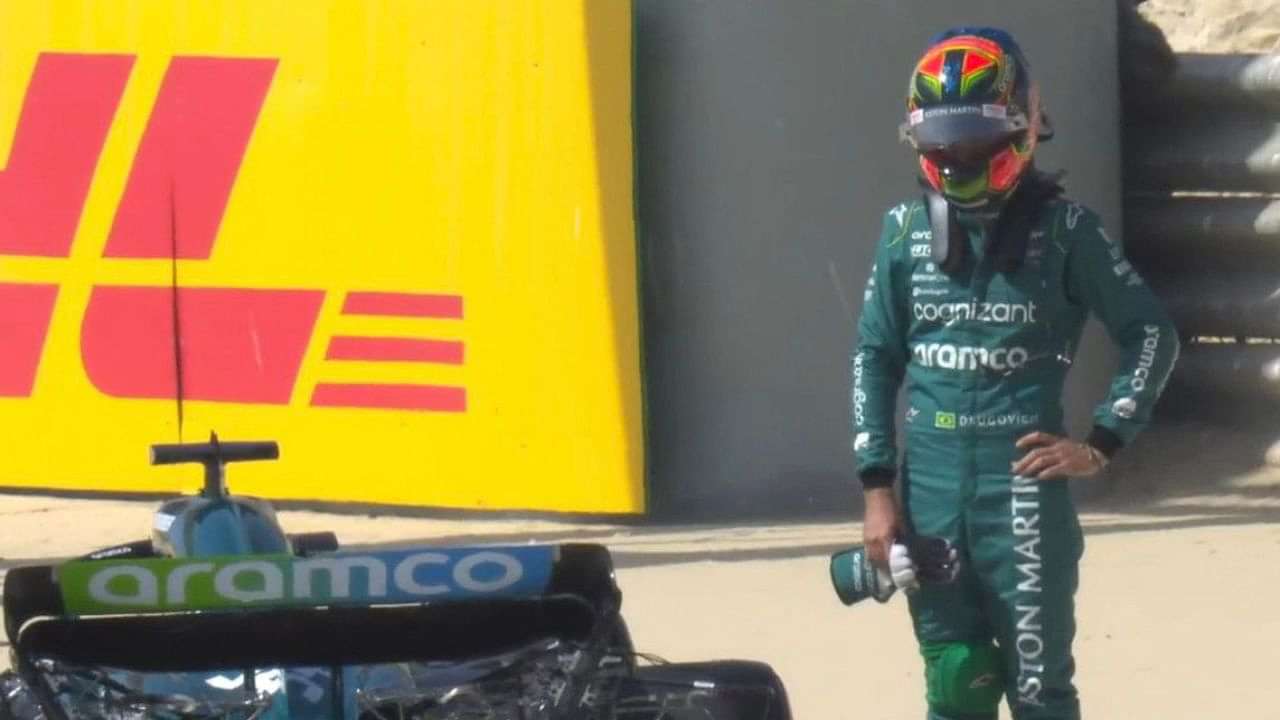 Aston Martin F1 reserve driver Felipe Drugovich has revealed the reason behind his testing stoppage after he stepped in for the injured Lance Stroll.
Stroll was unable to make it to pre-season testing in Bahrain after he suffered a bike accident, as revealed by the team a few days ago.
Via a press release, Aston Martin revealed that Stroll suffered a cycling accident during training but did not reveal the extent of his injuries.
Hence, the Canadian's participation will also be a doubt when the F1 season gets officially underway in Bahrain from March 3 onwards.
Felipe Drugovich involved in a red-flag incident
A few moments after Felipe Drugovich took the AMR23 on the track for the first time, he had to pull over due to a technical issue.
When asked about his troubles, Drugovich revealed that the team had an electrical issue. The Brazilian added that while it took time to fix the issue, the concern itself was 'pretty straightforward.'
Drugovich, who eventually ended the session with 40 laps, added that he hopes Lance Stroll recovers soon. As for himself, the Brazilian added that he will continue to help the team in whatever capacity he can until the Canadian is sidelined.
The 22-year-old ended his remarks by stating that the car 'felt good' and that he believes that the team have made significant improvements to the challenger he drove at last year's post-season test in Abu Dhabi.
Also Read: F1 Pre-Season Test 2023: When Will Lewis Hamilton and Max Verstappen Drive in Sakhir Testing?
Aston Martin team boss gives injury update on Lance Stroll
Soon after Felipe Drugovich completed his first session of pre-season testing, Aston Martin team boss Mike Krack also gave an important update on Lance Stroll's injuries.
Krack revealed that Stroll's injuries were not serious as the Canadian just had a 'small incident' and was ruled out of pre-season testing due to 'precautionary' measures.
When pushed to describe the extent of Stroll's injuries, Krack added that he did not want to go into details as it was 'personal.' However, the Aston Martin team boss did reveal that the 24-year-old did suffer an injury on his hand and on his wrist.
Considering the update provided by Krack, it seems that Stroll will likely be fit in time for the season opener in Bahrain from March 3 to 5.
Also Read: Lewis Hamilton Avoids $50,000 Fine While Spying on Max Verstappen's New Challenger as F1 Pre-season Testing Kicks Off
---