Former WWE Writer Recalls Hulk Hogan "Not Wanting" to Put Over The Rock at WrestleMania X8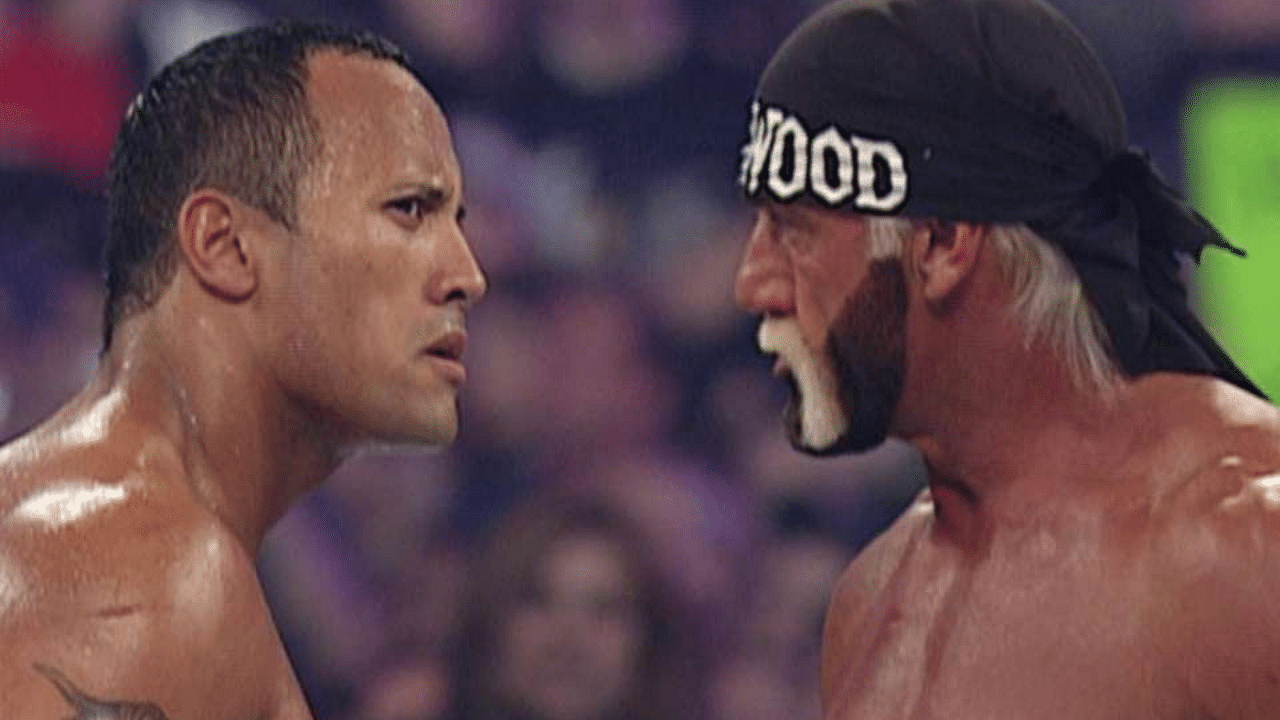 The "Icon vs. Icon Match" at WrestleMania 18 is ranked one of the most memorable matches in WWE history. In that dream match, fans saw Hulk Hogan and The Rock delivering a pure entertainer in the ring. The encounter received a lot of appreciation also because The Hulkster went on to put over The Great One. However, there have been reports that Hulk Hogan wasn't sure if he wanted to lose against The Rock that day.
Former WWE writer Brian Gewirtz was a guest on the latest episode of the "Bill Simmons Podcast". On the show, Gewirtz opened up about topics like gambling in pro wrestling, Mr. McMahon's WWE return, and much more. He also talked about the decades-old iconic match and oK'd a long-running rumor about it.
"Oh Hulk." Brian Gewirtz confirmed Hulk Hogan did not want to put over The Rock
Speaking on the show, the host recalled how WWE had booked Hulk Hogan to put over The Rock at WrestleMania 18. He stated that the plan for the Hulkster was "to lose and get over" which was going to work wonders for The Great One.
However, at the very last moment, The Hulkster began to have doubts about the idea. He wasn't sure if he was going to lose and put over The Great One.
"Hulk [Hogan] was going to lose and get over, and it was going to be great for The Rock… Then at the last second Hulk's like, 'eh, I don't know. I don't know if I'm going to do this,'" Bill Simmons stated.
Brian Gewirtz didn't say much, but he confirmed the story by saying, "Oh Hulk…"
Hulk Hogan and his refusal to put over another superstar isn't something new in the pro wrestling world. In the past, it has been reported that the Hall of Famer wasn't okay with losing against stars like Ric Flair, HBK, Randy Orton, and more.
The Hulkster recently expressed his views on Rey Mysterio getting inducted into the 2023 WWE Hall of Famer
During last week's SmackDown Live, WWE announced Rey Msterio as the first inductee into the Hall of Fame class of 2023. And just like every wrestling fan, Hulk Hogan was also pleased about the news.
Through his YouTube channel, the Hulkster praised WWE's decision to induct the Master of 619. He lauded Mysterio for carrying the torch for years and stated that "No one is more deserving".
Hulk Hogan also had a suggestion for WWE management as to who they should induct next. He believes The Rougeau Brothers should also join Msyterio this year.
For More Wrestling News, Click Here.
---
Share this article