Who Will Induct Rey Mysterio Into The Hall of Fame Class of 2023?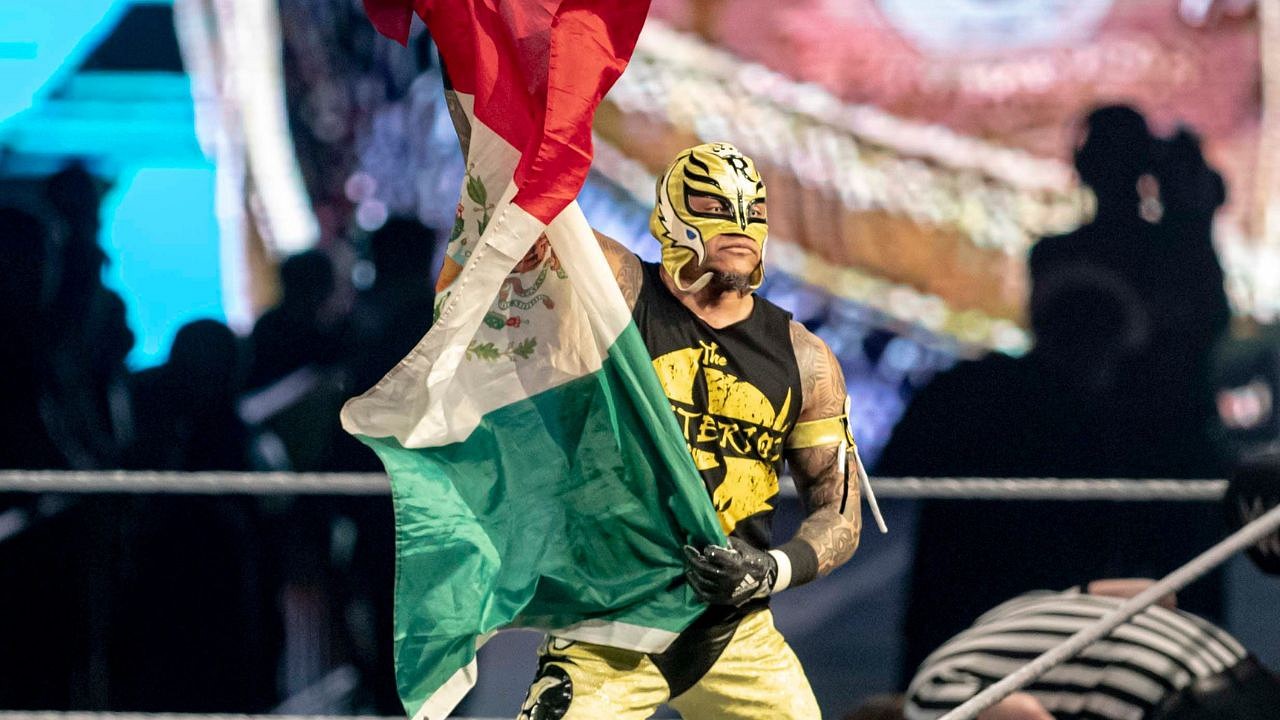 WWE finally announced its first inductee for the upcoming Hall of Fame class of 2023, Rey Mysterio. WWE's Biggest Little Man is reportedly going to be inducted into the Hall of Fame by his long-time friend Konnan. Mysterio came out on the latest edition of SmackDown to thank the fans ahead of the HOF ceremony. But he was rudely interrupted by his son, Dominik, who claimed that he was "ashamed" to be his son. The father and son are rumored to face each other at the grandest stage. 
Following #TheJudgmentDay's victory, @DomMysterio35 goads his father into hitting him again, but @reymysterio has a trick up his sleeve. #SmackDown pic.twitter.com/xH0PIW1mW6

— WWE (@WWE) March 12, 2023
The three-time World Champion has truly carved out a Hall of Fame career over the years. While it should be Dominik who should do the honor of inducting his dad into the HOF, their on-screen feud will keep that from happening.
Nonetheless, a recent report says it would be none other than Dominik's godfather, Konnan, to felicitate Mysterio at the ceremony. 
Konnan will reportedly induct Rey Mysterio into the Hall of Fame 
According to Dave Meltzer of the Wrestling Observer, Rey Mysterio requested WWE to have Konan induct him into the Hall of Fame. His wish was seemingly granted by the promotion.
Konnan and Rey go way back. The duo was most notably together during their stint with WCW. Konnan also had a short run with WWE in the early 90s but he was released due to his erratic schedule. 
Konnan will be inducting Rey into the Hall of Fame. Rey asked for him and the company approved it. As noted last night, to me it was the only choice.

— Dave Meltzer (@davemeltzerWON) March 11, 2023
The NWO member is currently signed to Major League Wrestling and Impact Wrestling. This explains why Rey Mysterio has to seek approval from the management to have Konan brought over for the HOF ceremony. 
Rey Mysterio credits Konnan for "opening doors" for him in WCW
Rey Mysterio and Konnan share a bond of brotherhood for decades. Konnan learned the ropes under the tutelage of Mysterio's uncle. The duo is famously known for transcending from Freestyle wrestling, Lucha Libre, to mainstream wrestling promotions in the United States.
During an interview with Apter Chat, Mysterio revealed he was only eleven years old when he first met Konnan. The Luchador further stated that he owes his life to Konnan for "opening doors" for him early in his career in WCW. 
Konnan and Rey Mysterio, 1999 pic.twitter.com/ilS2wtFurQ

— 90s WWE (@90sWWE) March 11, 2023
"I owe him my life for opening doors for me."
Click here for more wrestling news.
---
Share this article