Why Did the Bella Twins, Who Now Go by Garcia Twins, Leave WWE?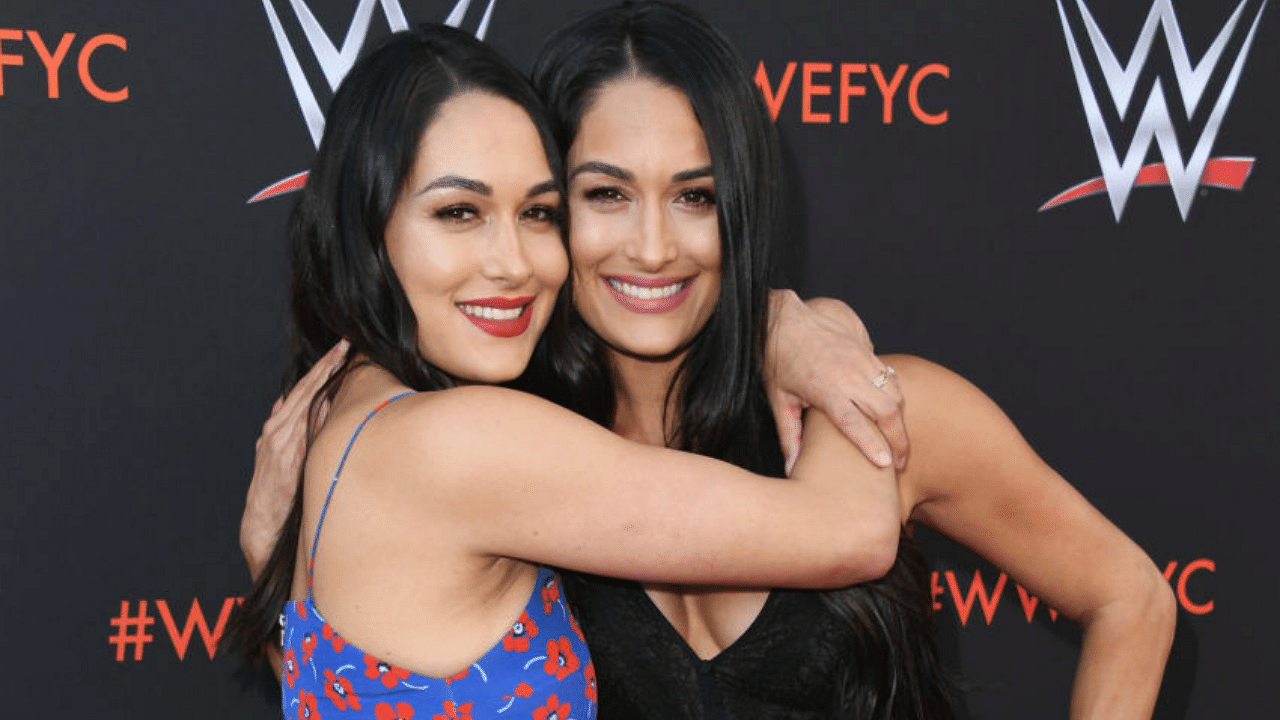 WWE Hall of Famer Brie and Nikki, collectively known as the Bella Twins have officially announced their severance with WWE. WWE Universe first saw the "Twin Magic" in 2007. Over the years, The twins became a household name in the promotion. The Bellas are making headlines due to their departure from the Sports Entertainment business. Earlier this year, the sisters took to their social media to call out WWE for representing the women's division inadequately on Raw XXX. 
NIKKI BELLA YOU WILL FOREVER BE MOTHER! pic.twitter.com/bNc2eVqHqJ

— b. 💍 (@fetishsouvenir) January 24, 2023
Brie and Nikki were also scheduled to be on the show but, they were quietly removed from the ads. Now that the duo has officially left the company, they had to give up their name "The Bellas" as it happens to be an intellectual property that is owned by the promotion.
The sisters now go by their real names, Brie and Nikki Garcia. Collectively known as "The Garcia Twins". 
Why did The Bella Twins leave WWE?
It appears as if Brie and Nikki have completely severed ties with WWE, as they have removed all WWE references from their social media accounts. It's also worth noting that their YouTube channel, The Bella Twins, which had around 3.5m subs, is now defunct.
The twins now have their own show called "The Nikki & Brie Show".
Speaking on an edition of The Nikki & Brie Show, Nikki Bella made it clear that they are through with WWE and are ready to move on with a "new chapter" in life. 
Hi I'm Nikki Garcia, Hi I'm Brie Garcia. And we're the Garcia Twins. 👯‍♀️ Welcome to our next chapter! 🦋✨🤍✨🦄🤩🥳🫶🏼🫶🏼🍷🥂🍾 pic.twitter.com/w6GQM0P7Zi

— Nikki & Brie (@NikkiAndBrie) March 14, 2023
"Today we are officially from here on out the Garcia Twins, Brie and Nikki Garcia,"
Get ready to pop that bottle!! 🍾 The first episode of #TheNikkiAndBrieShow is out tomorrow! ❤️👯‍♀️

Subscribe here: https://t.co/mxAWMmPT1W pic.twitter.com/xupw4BoTbC

— Nikki & Brie (@NikkiAndBrie) March 15, 2023
Nikki also admitted that it was a tough call to drop their names, but they ultimately did to focus on new passions. Aside from being an attraction in pro wrestling, the sisters are moms, executive producers, podcast hosts, and entrepreneurs.
The Total Divas stars also have their own wine company, Belle Radici and Bonita Bonita Wine. The Garcias have a lot going on for them. Nikki also revealed that WWE had offered to renew their contract this year but the duo refused the offer. 
All in all, it's clear that the reported reason for their exit from WWE was their longing to do something outside WWE. The twin sisters haven't been regular on WWE TV even while being signed to them due to their other professional goals.
The Bella Twins were spotted in AEW recently
Even though WWE and AEW are rival companies, it's not uncommon for wrestlers to have friends on the other side. Brie and Nikki Garcia were recently seen backstage at AEW Revolution. Of course, Brie's husband, Bryan Danielson was in the main event, so she was naturally there to root for him.
Details on the Bellas Being Backstage at AEW Revolution #AEW #WWE #Revolution #Wrestling pic.twitter.com/3viJApGF3u

— The Superkick (@SuperKickShow) March 6, 2023
However, their presence in AEW has gotten the fans spitballing about their potential switch to Tony Khan's company. Let's not forget, the Garcias are pushing 40 and their goals may not involve furthering their wrestling careers. It remains to be seen what else their "new chapter" entails. 
Click here for more wrestling news.
---
Share this article