WWE could feature a lesbian storyline this year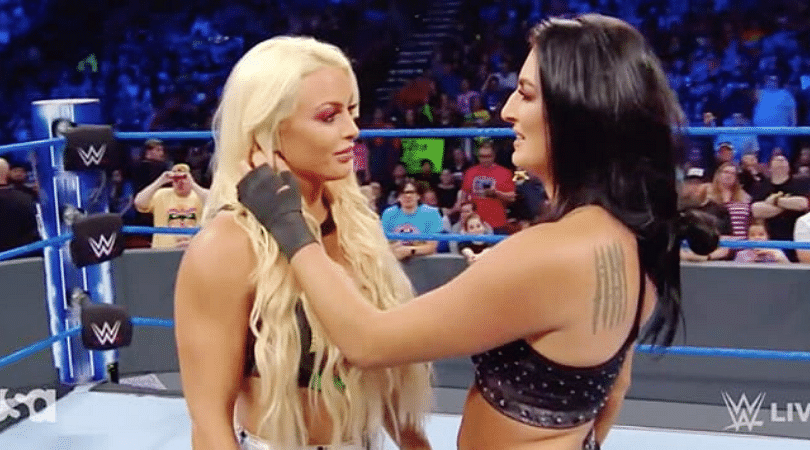 WWE could feature a lesbian storyline this year. The promotion attempted the angle recently but it was merely devised to shock with no long-term plans.
The WWE isn't very well known for their diversity in their storylines. However, the promotion attempted to mix it up when they tried running a lesbian storyline on television with Liv Morgan and Lana. However, the WWE had no intention of following up the storyline and merely did so out of a desire for a shock moment.
Also read: Vince McMahon has reportedly given up on three WWE Superstars
While the previous attempt miserably failed, Sonya Deville feels that a new and improved storyline may be in the works. She believes the story may revolve around her and could even happen this year. Although, nothing is for certain.
WWE could feature a lesbian storyline this year
While speaking with the New York Post, Deville, revealed she wants a lesbian angle to include her LGBTQ community on WWE television. She said:
"I think anything's possible. Especially this year, I don't rule it out at all. Like I've said in the past, inclusion is important in every aspect of life, including sports entertainment, and I think that the company would agree on that. I think it's definitely a possibility this year."
Sonya Deville and Mandy Rose reportedly suggested a lesbian storyline long ago. However, nothing came of it. Instead, the poor attempt featured two randomly picked female wrestlers. Sonya and Rose seem to be the more natural and obvious choices.
However, with Rose coming up with the Otis romance angle, it is unlikely that she would give up on it while it has gathered so much steam. However, once the angle reaches its climax, it is possible that the creative direction could head towards the long-awaited lesbian storyline which would make so much more sense.
Click here for more WWE News
---