WWE Higher-Up Breaks Silence On Rumors That Sami Zayn Wasn't Seen As A Top Guy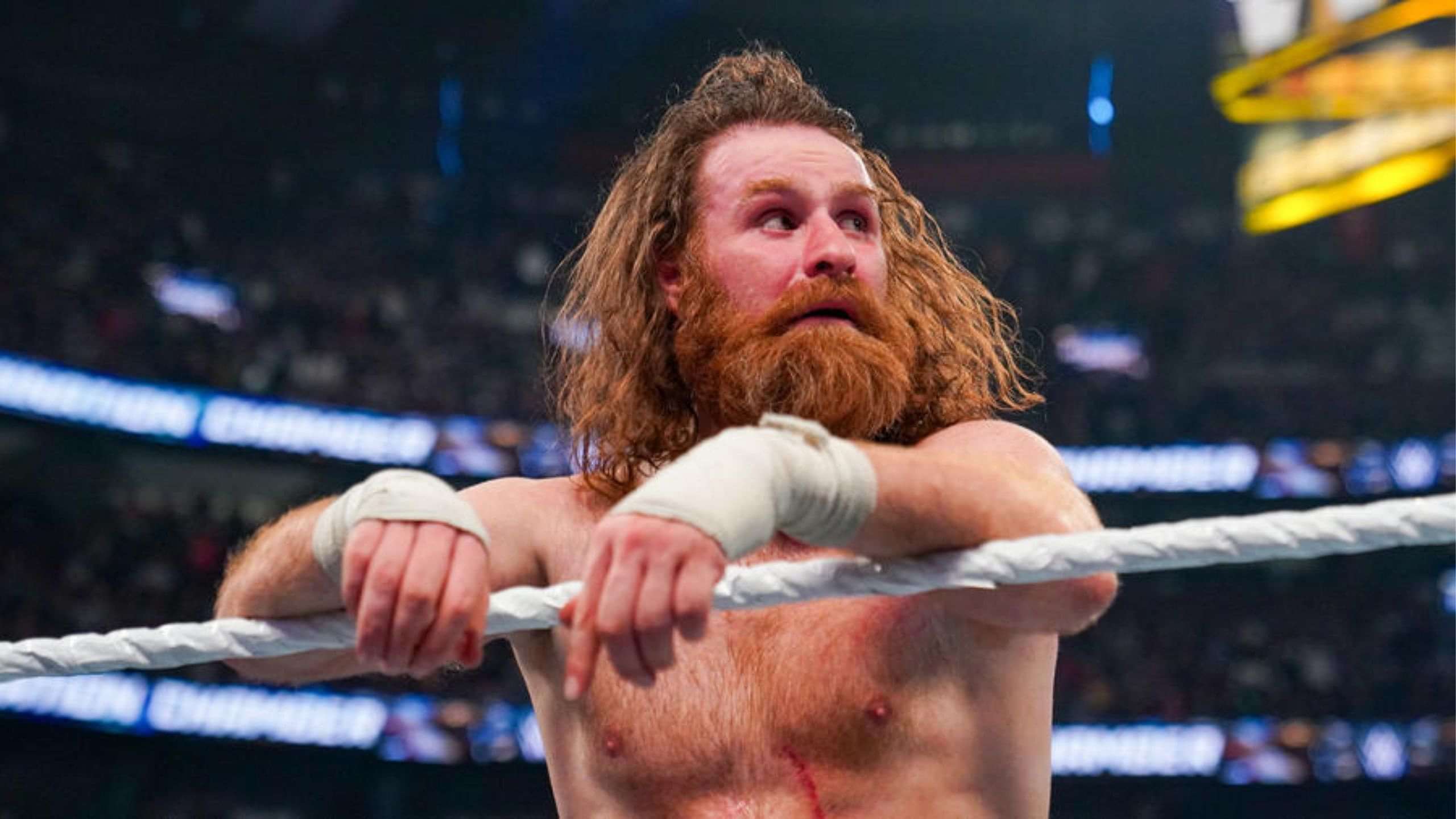 Right Now, Sami Zayn and Kevin Owens are heavily rumored to headline Night 1 of WrestleMania 39. The newly reunited friends will square off against The Usos for the Undisputed Tag Team Titles. However, many feel Sami deserved to main event the mega event with Roman Reigns. A few months back, there were reports that WWE didn't see Sami Zayn as a top star. That was also believed to be the reason why he was put in the main event of Elimination Chamber instead of WrestleMania.
Fightful Select, in its recent report, discussed the matter and shared WWE's side of the story. According to an anonymous WWE source, all those claims were nothing but conjectures.
WWE Higher-Up says Sami Zayn has been "The MVP Since Last Summer"
Fightful stated that a WWE higher-up started talking to them around this year's Elimination Chamber PPV. He applauded Sami's growth and disavowed the rumors that he wasn't seen as a big name. In fact, WWE has been delighted with his performance and the way the crowd reacts to him.
The WWE higher-up noted that Sami Zayn has been a focal point of their biggest show. He has main-evented RAW, a PPV, and is in fact, the first base for the biggest storyline right now. The source also told Fightful that Elimination Chamber happening in Montreal wasn't by accident.
He further went on to state that someone who feels WWE doesn't see Sami Zayn as a top star, is either not watching WWE or is simply cooking up things. Just because he is not fighting Roman Reigns, doesn't mean WWE sees him as a less big star. The WWE Higher-Up lauded Sami Zayn, stating he has been the MVP since the summer of 2022. He said:
"Elimination Chamber [2022] didn't happen in his hometown by accident. For anyone to say that we [WWE] don't view him [Sami Zayn] as a top guy just hasn't been watching the program or are fabricating things… Just because he isn't competing for the championship, doesn't mean he isn't viewed at that level. He's been the MVP since last Summer…"
Loading embed tweet https://twitter.com/FightfulSelect/status/1640169648464207872?ref_src=twsrc%5Etfw
The Honorary Uce was featured in the main event of the recent SmackDown Live episode
Well, whatever Fightful Select claims to have heard from the higher-up, does have some credibility. In the last few months, WWE has indeed booked Sami Zayn in the main event of many weekly shows. In fact, the main event of last week's SmackDown Live saw Zayn as a guest on The Kevin Owens Show.
During the segment, The PrizeFighter had a little heart-to-heart chat with Sami before gifting him a custom-made t-shirt. The duo was also attacked by The Usos by the end of the show.
Loading embed tweet https://twitter.com/WWE/status/1639998625345355778?ref_src=twsrc%5Etfw
For More Wrestling News, Click Here.
---