"If That's Your Boy, Fu*k You" – Paul Heyman Once Shut Down a Fan Who Rooted for Chris Benoit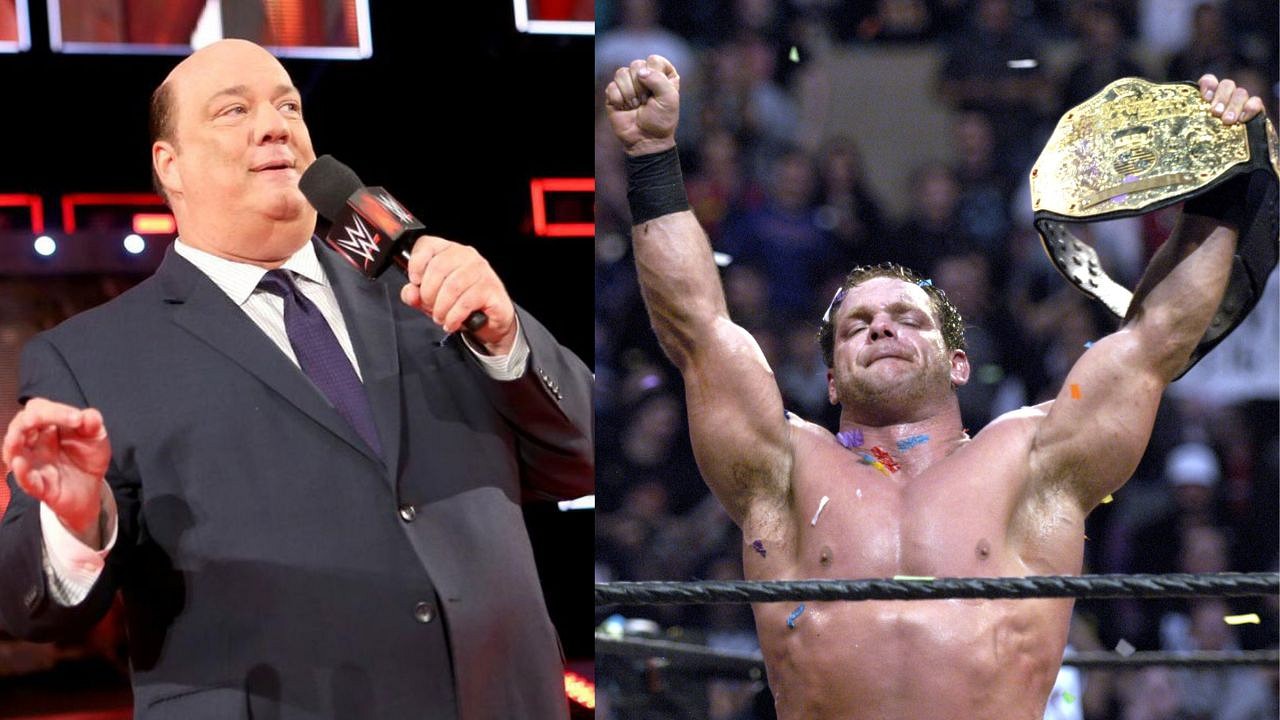 Chris Benoit was a real ring technician during his heyday in pro wrestling. But his checkered past forced WWE to scrub off his legacy from existence. In a shocking turn of events in 2007, Chris Benoit, his wife Nancy, and his seven-year-old son Daniel were found dead in their house in Fayetteville, Georgia.
WWE even mourned the death of the legendary superstar and dedicated an entire Monday Night Raw episode to remembering the life of the Rabid Wolverine. After corroboration, it was revealed that Benoit ruthlessly murdered his wife and son and then took his own life. His actions caused a seismic shift in WWE's opinion of the late wrestler, as they went from mourning him to disgracing him. 
17 years ago today at WrestleMania XX, Eddie Guerrero defeated @RealKurtAngle to retain the WWE Championship and Chris Benoit defeated @TripleH and @ShawnMichaels to win the World Heavyweight Championship, but it was what happened after that will forever be a moment pic.twitter.com/301qmg30lJ

— Joey Karni from The Angle Podcast (@theangleradio) March 14, 2021
It was later revealed that Benoit was contending with a severe brain damage condition(CTE) that led him to lose it. Despite his heinous actions, there's no denying that Benoit was one of the best in the business, alongside other superstars like Eddie Guerrero.
One of his most iconic victories was at WrestleMania 20 when he squared off against Triple H and Shawn Michaels in a triple-threat match. Although WWE has completely wiped out Benoit from its history, his fans still acknowledge and glorify his luminous career. Former ECW head honcho Paul Heyman once heaped insults on a fan of Chris Benoit. 
Paul Heyman shuts down a fan over supporting Chris Benoit
It's no secret that Chris Benoit closely worked with Paul Heyman. During an interview with Inside The Ropes, Paul Heyman heavily criticized a fan who shouted "my boy" referring to Benoit while Heyman discussed his career. The Tribal Chief's counsel immediately took a jab at the fan for trying to glorify Benoit's career. Heyman acknowledged Benoit as a performer, but believes that his in-ring work was easily diminished following his involvement in the double-murder suicide. 
Paul Heyman calling out a fan for a Chris Benoit comment during an @Inside_TheRopes show.

"If that's your boy, f*ck you" pic.twitter.com/WDv5AYly5h

— Wrestling Pics & Clips (@WrestleClips) January 15, 2023
"You can admire his work all you want, but I'll give you my take on it since you want to keep on yelling out, 'My boy.' Three people died in that house that night. I don't care about CTE. Three people died in that house that night. Only one person had the choice behind it. The other two didn't have a choice to die. So if that's your boy, f*** you."
When Chris Jericho got moved to Raw in July,2002, SmackDown's lead writer Paul Heyman asked for two men in return:Chris Benoit and Eddie Guerrero.another master stroke by Heyman as Benoit and Guerrero were showcased beautifully as two of the esteemed "SmackDown Six" pic.twitter.com/3KCuT8oFQp

— Rasslin' History 101 (@WrestlingIsKing) May 7, 2021
Heyman further said that Benoit was one of the very best in the ring as a performer, and that he was among the top five wrestlers on his list. He also talked about his plans to make Benoit the ECW Champion by pitting him against Eddie Guerrero. However, Heyman concluded by refusing to respect Chris Benoit as a human being. 
Paul Heyman was initially supposed to be an advocate for Chris Benoit instead of Brock Lesnar
In the pro wrestling industry, to be a "Paul Heyman Guy" is like a badge of honor. Heyman has launched many guys who have become top-tier talents in their careers. One of Heyman's most remarkable clients was Brock Lesnar.
However, before Lesnar became a "Paul Heyman Guy", the ECW head honcho was set to be the advocate for the Rabid Wolverine Chris Benoit a few weeks before WrestleMania 18 in 2002. However, Heyman pulled strings and had Vince McMahon agree for Heyman to manage The Next Big Thing, Brock Lesnar.
Brock Lesnar as WWE Champion with Paul Heyman across three decades (2002, 2019, and 2022) pic.twitter.com/DM10FyGxs5

— Pro Wrestling Stories (@pws_official) February 12, 2022
Click here for more wrestling news.
---