Is WWE Still Going With Its Early Plans for Charlotte Flair and Bianca Belair at WrestleMania 39?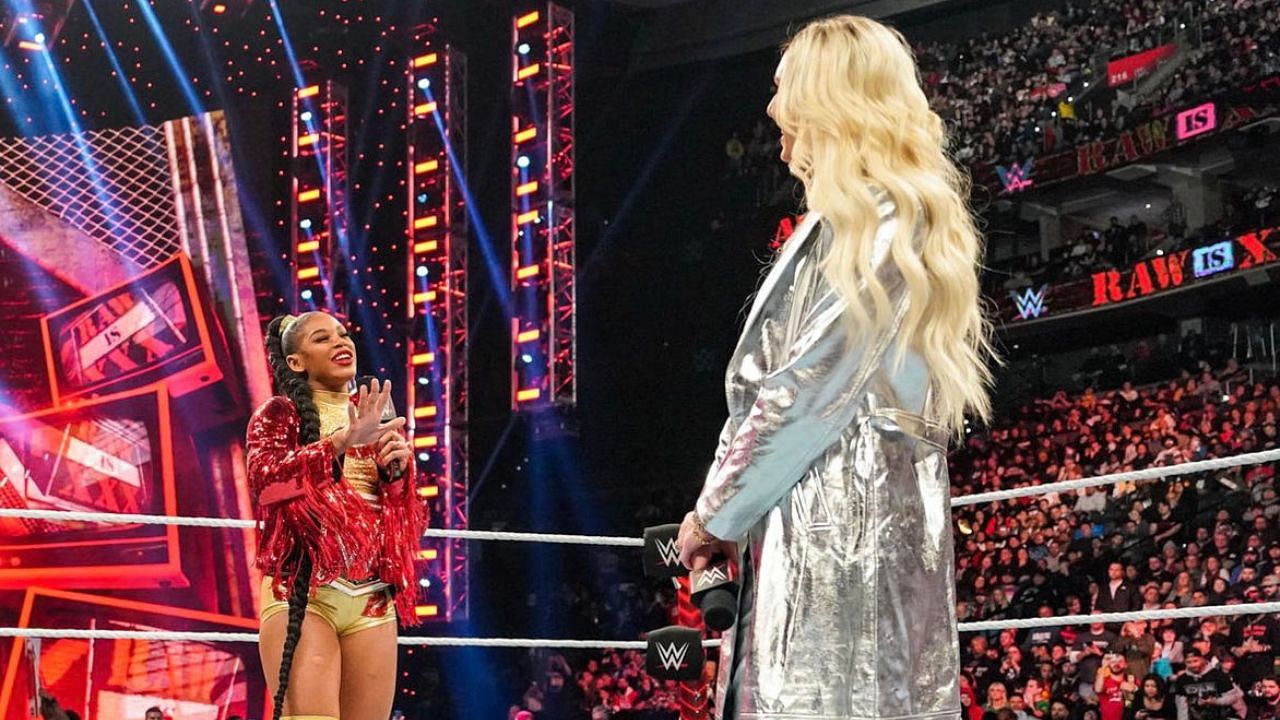 Royal Rumble 2023, which is less than a week away, will officially kick-start the road to WrestleMania 39. So far, there have been a lot of talks about which male superstars will headline this year's Showcase of Immortals. On the other hand, the company is going with zero hype when it comes to its women's division. As of now, there are no signs who Charlotte Flair and Bianca Belair will defend their titles against, at WrestleMania 39.
However, last month, Xero News revealed WWE's early plans for its Women's Championships at this year's Show of Shows. It discussed who is WWE considering facing who and for which title later this year.
Now recently, Xero News retweeted its report and suspected whether WWE is still going with those plans. To be precise, it doubted the old creative plans for The Queen and EST.
WWE discussed a Charlotte Flair versus Bianca Belair for SmackDown's title at WrestleMania 39
In its last month's report, Xero News claimed WWE is planning a Charlotte Flair versus Bianca Belair at WrestleMania 39. The early plans were to put both women against each other, where Flair will defend her SmackDown Women's title.
As for the RAW women's championship, Xero News was told it will be Becky Lynch versus Rhea Ripley. According to the source, Bianca Belair will drop the RAW Women's Championship at Elimination Chamber and then challenge Charlotte Flair at WrestleMania 39.
Other the other hand, either Rhea or Becky will win this year's women's Royal Rumble and challenge the other for the red brand's women's title.
Recently, after RAW 30th-anniversary episode, Xero News retweeted the report and suspected whether the early plans are still in motion. It questioned if it was the last time fans get to see Charlotte and Bianca face to face.
Wonder if this will be the only time Bianca and Flair meet this year … pic.twitter.com/7Gayq5RfzY

— Xero News (@NewsXero) January 24, 2023
Both WWE women champions were featured in a segment on the RAW is XXX episode
Although Charlotte and Bianca are champions of different brands, they had a little face-to-face this Monday. During RAW's 30th anniversary episode, The Queen came out after her father's introduction but was interrupted by The EST. Both women, in fact, got into a small verbal war but did not fight each other on the show.
Was this WWE's way of indicating a Charlotte Flair versus Bianca Belair at WrestleMania 39?
Well, as noted above, Right Now, both women are on separate brands holding their respective titles. Moreover, Becky Lynch is currently feuding with Bayley. As far as Rhea Ripley is concerned, her booking appears strong but directionless.
Nevertheless, there is still time for Royal Rumble and Elimination Chamber are yet to take place. However, as of now, it's tough to say what plans WWE has in store for the women's division.
For More Wrestling News, Click Here.
---