WrestleMania 39 Spoiler: Did John Cena Just Tease His WrestleMania Opponent on Social Media?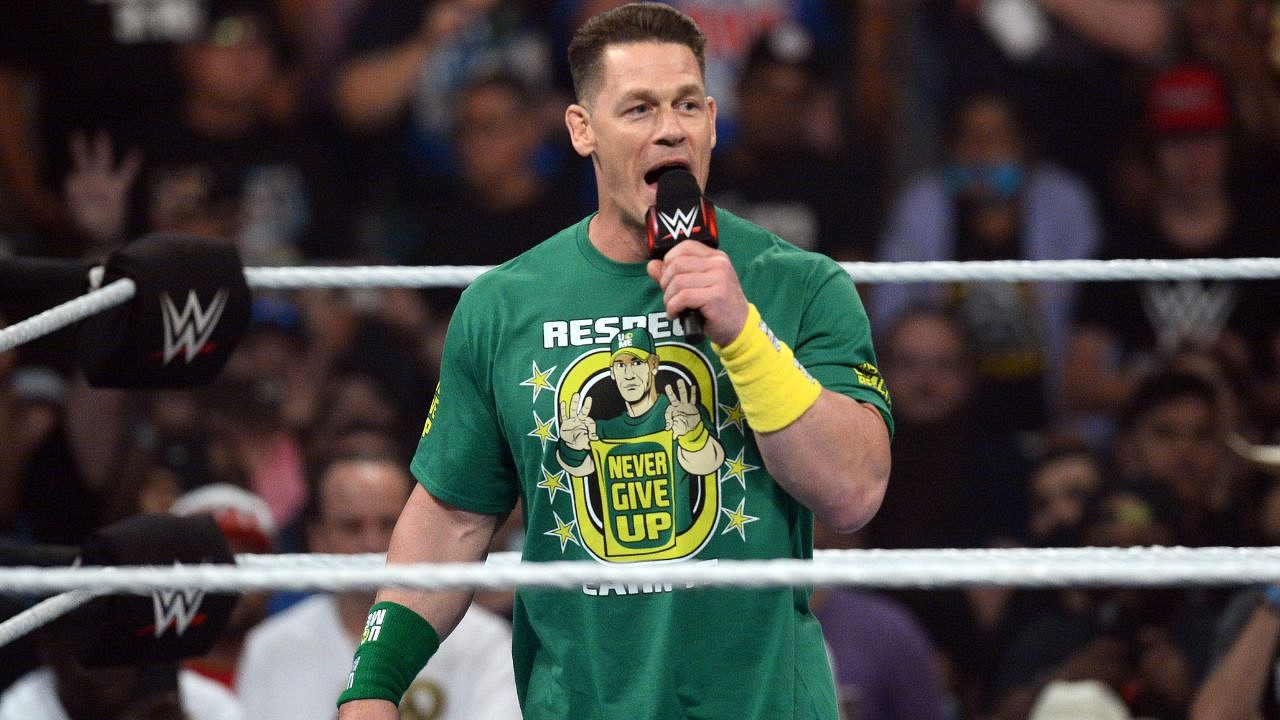 John Cena was last seen in the ring in the last edition of SmackDown 2022 when he teamed up with Kevin Owens and defeated the Bloodline. The match was also Cena's only participation in the entire 2022. For months, there have been talks about John's potential return to WrestleMania 39. With Royal Rumble PLE fast approaching, the road to WrestleMania is not very far. Fans have been spit balling various names that could face Cena on the grandest stage.
Initially, Austin Theory was believed to be John's opponent for WrestleMania but, it was later reported that Logan Paul will be pitted against the sixteen-time WWE World Champion. The Cenation leader's Instagram account is rather over the top.
Cena posts cryptic images without any explanation on his account from time to time. His recent post on Instagram may be the answer to the question that everybody has on their lips, Who will John Cena face at WrestleMania 39?
John Cena teases WrestleMania 39 opponent on Instagram
The wrestler-turned-actor took to his Instagram to post a picture of Logan Paul sporting a replica WWE Championship standing alongside his brother Jake Paul. As noted, John does not caption his Instagram posts for viewers to form their own perceptions.
By the looks of it, it's clear as day that John Cena is teasing a potential match with Logan Paul at WrestleMania 39. It was also previously reported by Wrestling.Co that Logan Paul will be scheduled to compete with John Cena at Mania. 
 

View this post on Instagram

 
Now it appears as if the match was in talks for a long time, as Logan Paul once said on his Impaulsive podcast that he would love to wrestle John Cena at WrestleMania.
"I think me versus John Cena would break the internet, and I texted Triple H right away and said, do you want to break the internet again?
"That's a dream match-up, dude. At WrestleMania in L.A. next year on my birthday? Triple H, throw me a bone." Said Paul. 
But what about Austin Theory?
As noted above, before Logan Paul was even in the picture, the United States Champion Austin Theory was the guy to face John Cena. In the latest edition of Wrestling Observer Radio, Dave Meltzer stated that John Cena is likelier to face Austin Theory at Mania, as it was the original plan.
Even Cena once named Austin Theory as his favorite opponent for WrestleMania. At some point, Cody Rhodes was also mentioned as Cena's potential opponent for the show of shows. However, it remains to be seen, who locks horns with the Hollywood actor come WrestleMania 39. 
Austin Theory vs John Cena #WrestleMania39 pic.twitter.com/573dGdJAgp

— Level Up (@Levelup27031569) January 18, 2023
"It looks like it's going to be Cena and Theory at 'Mania. It was the plan way, way back."
Click here for more wrestling news.
---