Fact Check: Were NSFW Pictures of LA Knight and Austin Theory Really Leaked Online?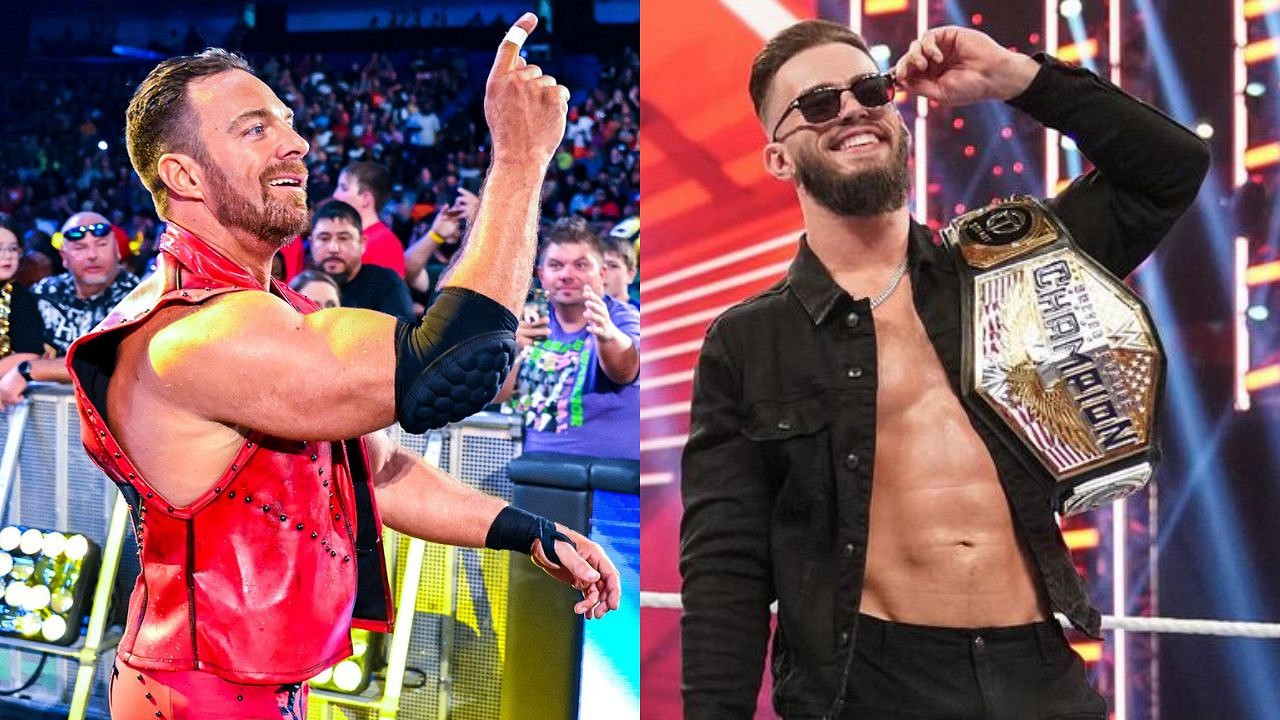 Often, when we see a name getting instant fame, something controversial also follows. That's what has happened with two rising superstars of WWE. Recently, someone leaked the nudes of LA Knight and Austin Theory on the Internet. As a result, they ended up making it to the trending section on social media.
Through a Twitter post, Xero News reported that nudes of LA Knight and Austin Theory were, in fact, leaked online. Even though the photos were removed later, the whole thing was enough to create a social media storm.
So I log on and see LA Knight and Theory Trending

WHY

Someone leaked their Nudes

‍♂️

— Xero News (@NewsXero) March 19, 2023
Why the fuck did I see nude photos of LA Knight and Theory in the TL? pic.twitter.com/lz5aVYw8iv

— (@MessiahK29) March 18, 2023
While many fans have criticized the whole incident, there are a few who find it a topic of entertainment.
How come everyone saw them and I didn't?!

— Judith Staid  (@staiditude) March 18, 2023
People still do that? ‍♂️

— MDLeo (@mdab1991) March 19, 2023
Can the leaked nudes of LA Knight and Austin Theory affect the plans WWE has for them?
There have been reports that WWE management sees both men as their future megastars. In fact, fans have witnessed the rise of Austin Theory in the last year or so. On the other hand, LA Knight has been the talk of the town for the last few months.
At WrestleMania 39, both superstars are supposed to get prominent spots. While the US Champion is set to take on John Cena, there are rumors about "The Prince of Eternia" facing Steve Austin. However, after the leaked nudes incident, fans worry LA Knight and Austin Theory might face the consequences.
THE TIME HAS COME.@_Theory1 defends the #USTitle against @JohnCena at #WrestleMania! pic.twitter.com/hAntoS1Wke

— WWE WrestleMania (@WrestleMania) March 7, 2023
Steve Austin vs. LA Knight was reportedly pitched for #WWE #Wrestlemania 39 https://t.co/o6til7x6gH pic.twitter.com/FyiEptIGw3

— NoDQ.com: WWE and AEW news (@nodqdotcom) March 13, 2023
Well, the whole thing has been orchestrated by an outsider, which means both men are not at fault. It's very unlikely that WWE management will punish LA Knight and Austin Theory for that.
Moreover, this isn't the first time a WWE superstar has faced such a situation. As a matter of fact, the company has witnessed many s*x scandals in its decades-long history.
Seth Rollins and former WWE superstar Paige also went through similar problems in the past
In 2016, just like LA Knight and Austin Theory, nude photos of Seth Rollins and former NXT star Zhara Schreiber were leaked online. In fact, the pictures were posted by Rollin's ex-fiancé Leighla Schultz after she got to know about their affair.
The whole thing happened months before the biggest push of The Visionary's WWE career. Seth Rollins apologized for the leak and didn't face any consequences onscreen.
WWE's Seth Rollins apologises as nude photos of NXT signing Zahra Schreiber are leaked online http://t.co/zvka3FvpJG pic.twitter.com/EJSpGJwD5R

— B/R Football (@brfootball) February 10, 2015
Similarly, in 2017, Paige, who is now in AEW as Saraya, also faced something that LA Knight and Austin Theory currently are.
A set of her nude videos and photographs were leaked online that also included wrestlers like Brad Maddox and Xavier Woods. The former WWE superstar has publicly shared how WWE supported her during that tough time.
WWE star Paige reacts to sex tape and nude photos leaked online. https://t.co/T8mNq1cdXI pic.twitter.com/DneeBrxde6

— LADbible (@ladbible) March 18, 2017
So, one can assume the leaked nude photos of LA Knight and Austin Theory won't affect their onscreen push. Still, it's very unfortunate to see incidents like this happen to someone who is expected to receive a career boost. Social Media users should keep in mind that their 'just fun' can destroy someone's entire life.
---
Share this article