2019 WWE Superstar Shake-up : Another Superstar shakeup on the cards | WWE Rumors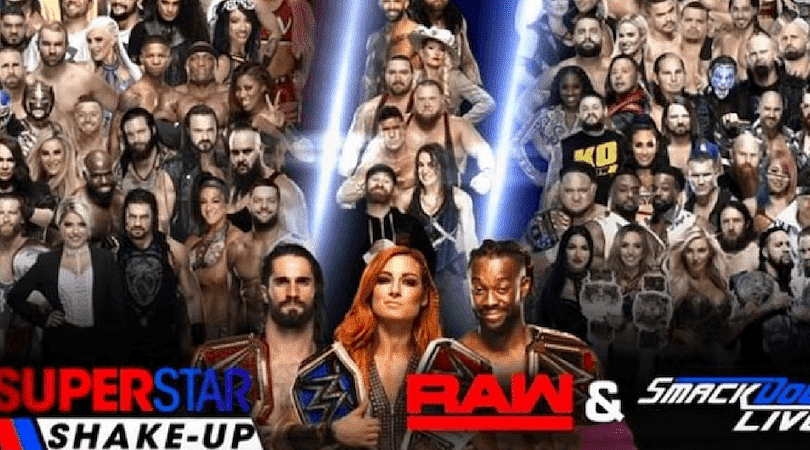 2019 WWE Superstar Shake-up : Is there another superstar shakeup on the cards? Reports suggest that there might be one this fall. 
The annual WWE Superstar Shake-up took place last month. The yearly draft change saw Raw superstars move to SmackDown and Vice Versa. The Superstar Shake-up takes place every year after Wrestlemania. This is done to create fresh match ups and storylines; Wrapping up previous storylines and creating new ones heading into next years Wrestlemania.
However there are rumours of a second Superstar Shake-up taking place later this year. According to Joe Peisich on Barnburner Radio, WWE may be doing another Shakeup this fall, just before the SmackDown Live move over to FOX.
Loading embed tweet https://twitter.com/InnerN3rd/status/1123440679953285121?ref_src=twsrc%5Etfw
SmackDown Live is set to feature on Fox from October 4 onwards. If true then the draft will likely take place to offer the Blue Brand with some of their biggest stars to help their ratings in its new home.
Also Read: Corey Graves opens up on CM Punk
The 2019 WWE Superstar Shake-up saw some big names trade brands last month. AJ Styles is now on the red brand. The Big Dog Roman Reigns moved to SmackDown. Both of the mid card champions have also swapped places. Apart from them there are quite a few more who have undergone a change of scenery.
There is no official word on if and when this supposed shake-up will take place as of now. However Thomas Hall of Wrestling Rumors believes that "Raw's season premiere in September is a possibility".
---