5 Reasons why Lalita Babar can win a medal in Rio 2016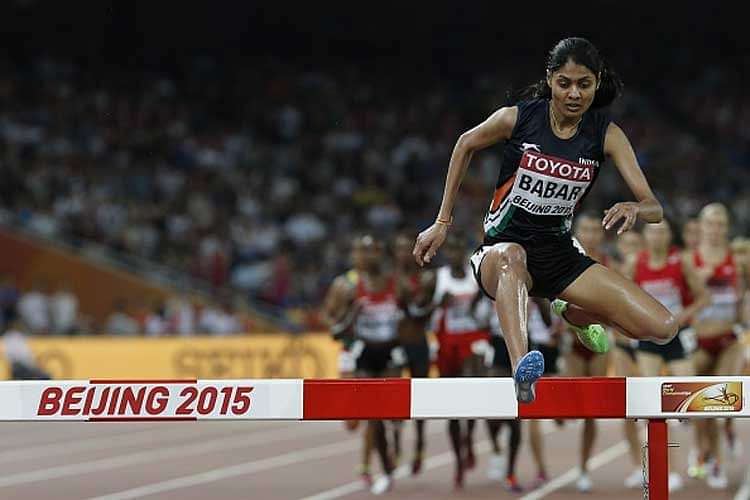 Lalita Babar grew up in a water-scarce village in Maharashtra and unfortunately she had to run a lot to lead a normal life, including filling water and bringing it back home. The running that started then, has just not stopped in her life till now. Fortunately she is doing it as a career currently, in front of millions of viewers and trying to make India proud. Many of us might have been disappointed with the Indians' performances already, but that should not stop us from supporting them when needed. Here we bring forward 5 reasons why Lalita Babar can go on to get a podium finish in 3000 meter steeplechase.
Intense Training over last few months
Steeplechase is not an ordinary running event. It includes a lot of other activities such as water jumps and several other hurdles. It is a lot more technical compared to running and she has practiced intensely to improve her techniques. She has been training in Ooty, a hillstation in Tamilnadu for more than six months prior to leaving for Rio. Running at a higher altitude was always going to be challenging and is one of the best way to train. She has put in many hours of intense training on a daily basis to improve her techniques. Hopefully it bears fruit during Rio Olympics 2016.
Less pressure
While the glamorous superstars in Abhinav Bindra, Saina Nehwal and Sania Mirza have/ have had all the spotlight, none expects lesser known athletes like Lalita Babar to win anything big. This can be a blessing in disguise for the hardworking lady, as she wouldn't have experienced such pressure in her life until now. While we can't deny the fact that representing India in Rio is itself a greater achievement for a girl from a small village, there is no doubt that she'll have her sights on a medal.
Continuously improving
Lalita's records have been continuously improving over the past few years. When she started steeplechase she used to clock 9:35 but has now bettered it by close to 16 seconds. She has shown that she is a big-moment lady by clocking her personal best in the qualification round of Rio Olympics 2016.
In the qualification round, she clocked 9:19.76 and ended up at fourth position in her heat and got qualified for finals. Astonishingly, in the overall standings of Qualification round, she stood at seventh, a respectable position. The third position is at a tantalisingly close 9:18.12. Thus we can infer that if she can improve her timing by a few seconds she can definitely land a medal for India.
Favourable weather Condition
Weather in Brazil is very similar to weather in India. Usually athletes perform at their best in weather conditions of 12-15 degree Celsius. Currently, the weather in Rio is hot and humid and this should be beneficial for people from countries like India. Also, she has won many marathons in India in the hot weather conditions and this should come in handy. This was very evident even in the qualification round. While she could clock her personal best, a few others couldn't even perform at their average standards.
Good track record
She has always performed well throughout her career. She has been a hat trick Mumbai marathon winner until 2014. In 3000 meter steeplechase, she got the gold medal in the recent Asian Championship in 2015 at Wuhan, China. She also won silver in the Asian Championship at Incheon, South Korea. She is the first woman from India in 32 years to reach the finals of any track event in Olympics. All these reveal her penchant for success and she won't be satisfied for anything but a medal.
---